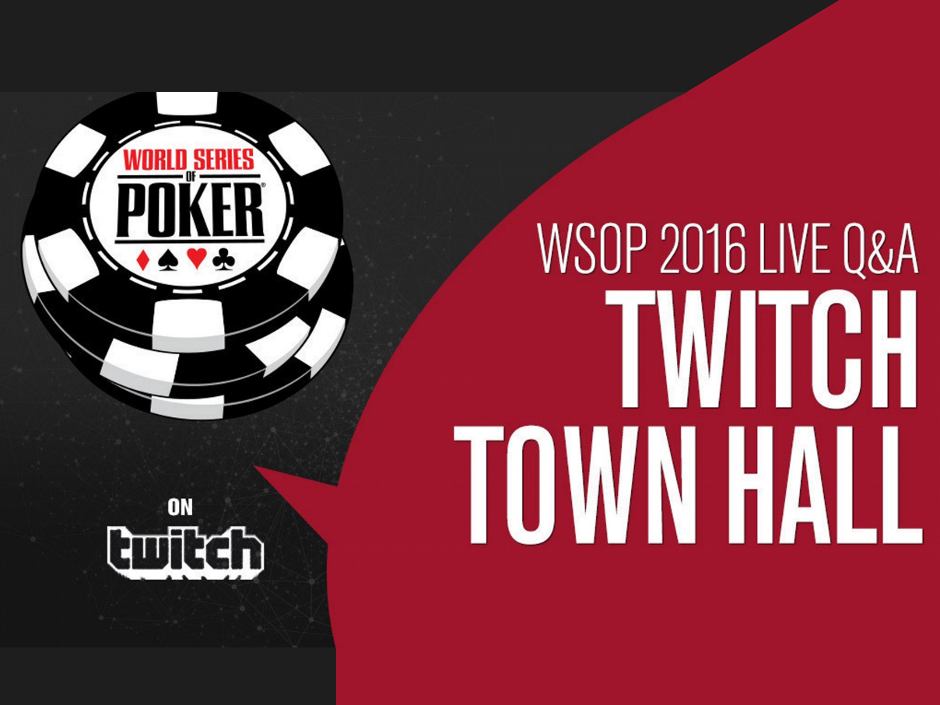 The public is invited to join executives from the World Series of Poker on Thursday May 19 for a Town Hall video conference hosted on the social media platform Twitch.
In attendance will be WSOP Executive Director Ty Stewart, WSOP Tournament Director Jack Effel and WSOP.com Head of Online Poker Bill Rini. The top brass will preview the 47th Annual World Series of Poker.
The group will be fielding questions from the media and the public. Those with questions are encouraged to submit them prior to the start time in the chat on Twitch. Questions submitted ahead of time via the WSOP Twitter account will also be considered.
The live stream will begin promptly at 4:00 PM EST / 1:00 PM PST.
The live Q&A session replaces the customary media conference call held in years past and further advances the WSOP initiative to move beyond a reliance on traditional poker media outlets and communicate directly with its fans and customers.
In 2015, the WSOP moved its primary media coverage in-house taking on the duties of being the "official live reporting team," for its events, a duty that had been outsourced to PokerNews and Bluff in previous years.
This year, series officials have brought in poker social media superstar Kevin Mathers (a.k.a Kevmath) to take over as the Series' "Twitter Czar." Instead of bringing in an outside company to handle its social media duties, Mathers who holds the title of Community Manager at PocketFives, is officially "on loan" to the WSOP.
In-house media is no stranger to the poker industry. PokerStars has a robust media operation including video production, photographers, podcasts and a blog which it uses to inform and entertain its customers.
The World Poker Tour also has very high production quality for its own media operations and other smaller tours such as the Heartland Poker Tour control the majority of their own media coverage as well.