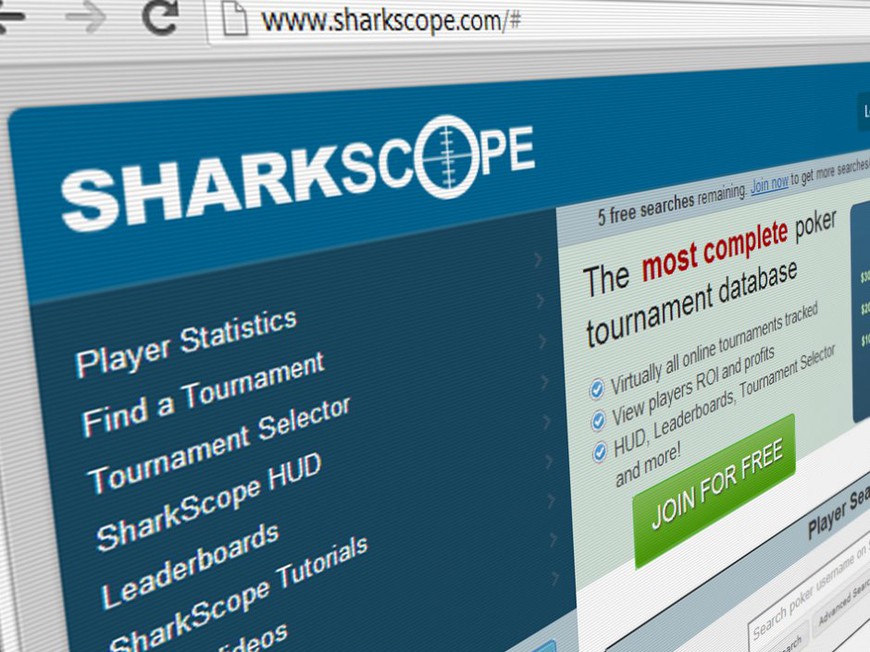 888poker has forced popular public tournament tracking site SharkScope to stop tracking all its poker tournaments, and remove all historical data.
According to a post published on the official SharkScope blog on Wednesday, 888 rejected all comprises, such as adopting an "opt-in" system, and required that the site remove all mention of the poker network.
"We have offered to implement any kind of 'opt-in' procedure they would like, in addition to our existing 'opt-out' and "reset" systems, so at the very least people would still be able to view and publish their own statistics," the blog post reads. "They have however declined all the options we have put forward."
In a public statement posted by an 888 representative, its decision to block SharkScope is to protect players.
"888poker does not give permission for any data mining sites to access our poker room, and we actively enforce this policy. Data mining is a violation of our EULA (End User License Agreement) and copyright law," the statement, posted on the 2+2 poker forums, reads.
"This policy is to protect you, our members, from these sites providing data on your game play and potentially selling it on to third parties. We value the privacy of our members playing activity, and this policy is to protect game integrity, and overall provides a safer experience for our members."
According to SharkScope, the decision came as a suprise, following what it calls "a close partnership with sites on the 888poker network for many years."
SharkScope tracks results for online poker tournaments, allowing users to publically search the database to see historical results of players, ROI and profit graphs, and also offers Heads Up Display software using its mined data.
Such services are frequently against the terms of service of poker rooms. However, SharkScope has worked in the past to find a compromise with poker rooms. In May 2012, the site switched to a fully opt-in system to stay on the good side of PokerStars. Players must explicitly choose to have their data publicly available, and a "grade" system is used in place of profits and losses to obfuscate results.