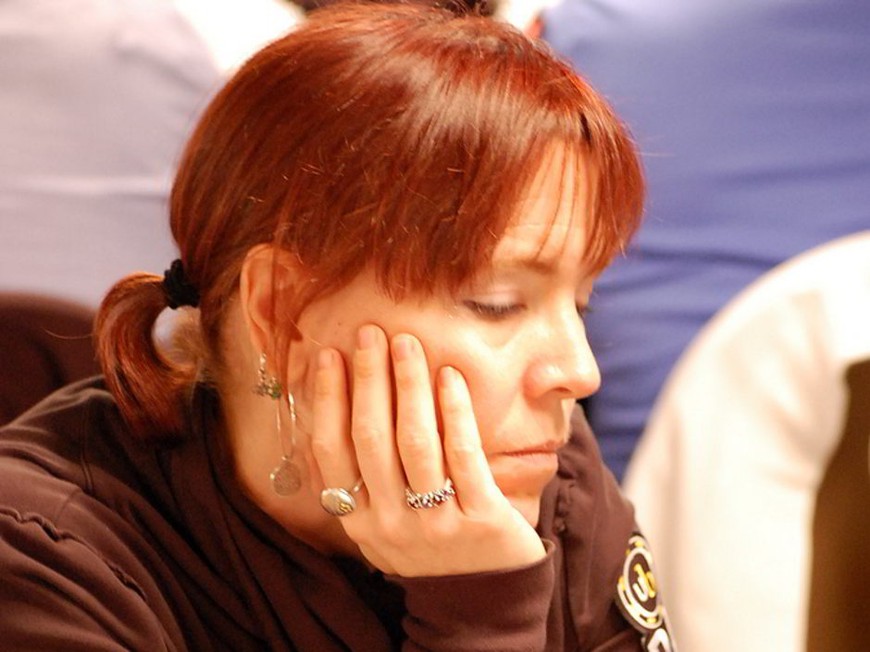 Former UltimateBet spokesperson and Excapsa corporate shareholder Annie Duke has issued a 1,200-word statement via Facebook regarding her alleged knowledge of and possible use of the "God Mode" software cheat used by company insiders to steal at least $23 million from unsuspecting players on the site from 2003-07.
Duke refuted assertions made by primary UB cheater Russ Hamilton about her previous use of and knowledge of the software tool used to cheat players. Hamilton asserted that Duke used a time-delayed version of the tool on multiple occasions, though no claims were made regarding any Duke involvement in the actual cheating.
Duke's statement includes brief messages of support from two long-time Duke friends, poker author John Vorhaus and corporate exec Jo Priam, who worked with Duke for years at both UB and the failed Epic Poker League.
This public acknowledgement comes on the heels of a similar statement made by fellow spokesplayer and UB site owner Phil Hellmuth last week. Hellmuth, like Duke, denied knowledge of the cheating and expressed disgust at the activities of those connected to the theft.
"Knowing what I know today, I would have never encouraged anyone to play on the UltimateBet.com site under that management," wrote Duke. "I'm horrified at the lengths to which these people went to try to cover up their actions, and I am very sorry that I ever agreed to work with them."
Duke did not address her own long-term roles as part of UltimateBet management. Duke lived in Portland, Oregon for two years and was involved in the design of the UltimateBet site, working closely with the site's programmers to make the site adhere to the expectations of poker players during UB's formative years.
Duke participated in an active and ongoing role with UltimateBet for over a decade, even remaining with the firm after its sale to Absolute Poker. Duke and Hellmuth parted ways with UB in December of 2010, just months before the US government's "Black Friday" crackdown against the largest US-facing online poker sites.