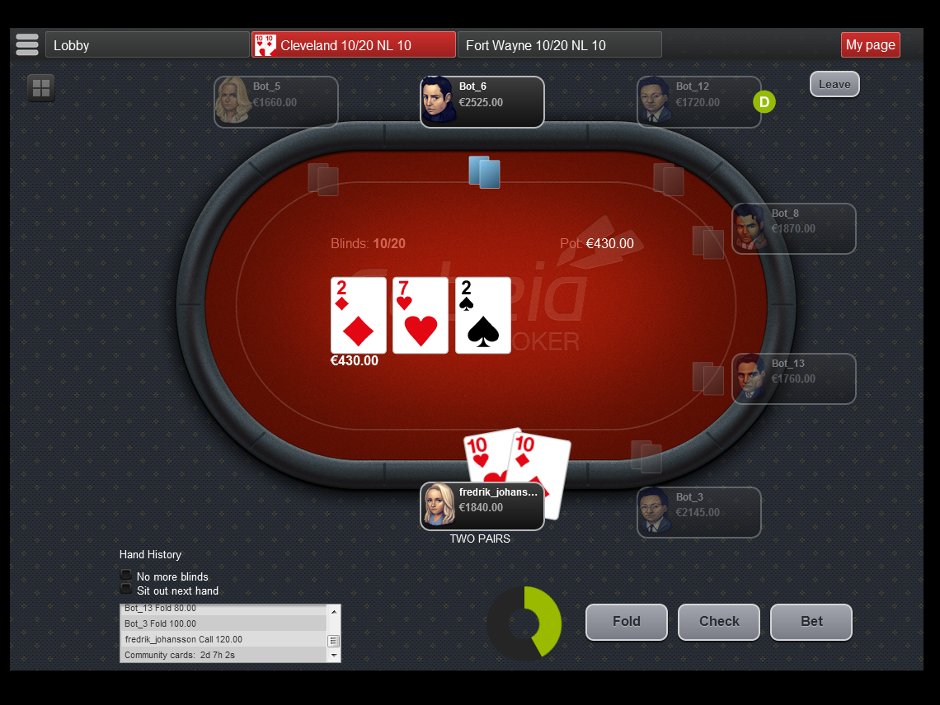 Swedish software developer Cubeia announced Monday the launch of Cubeia Social, a new free-play online poker network that allows any webmaster to launch a "social" poker room with integration as simple as a wordpress plugin.
The games are free to play but, as has become synonymous with social poker, players can spend real money to "top-up" their free chips balances. Cubeia is also planning to add additional in-app purchases (IAP). Currently only PayPal is supported for payment, though alternative methods are planned.
The new poker software, currently in beta, is HTML5 based, with support for all major browsers and mobile devices.
Players can sign in through Facebook, Twitter, Yahoo and Google+. Only Texas Hold'em games are currently supported, and are available in "cash," SNG and scheduled tournament formats.
Fifty percent of revenue is shared with the skin operator and is paid when $200 in earnings is accrued. Following the beta period, small operator fees will also be implemented. The size of the fee is not yet finalized, but will be somewhere around €15 per month—"not to generate any significant revenue for Cubeia," the FAQ explains, "... but rather to filter out non-serious operators and noise."
Website owners can integrate a Cubeia skin with a Wordpress plugin. The software can be customized to fit the brand of the site with simple CSS code changes. There is also manual integration and a full REST API for more technical integrations.