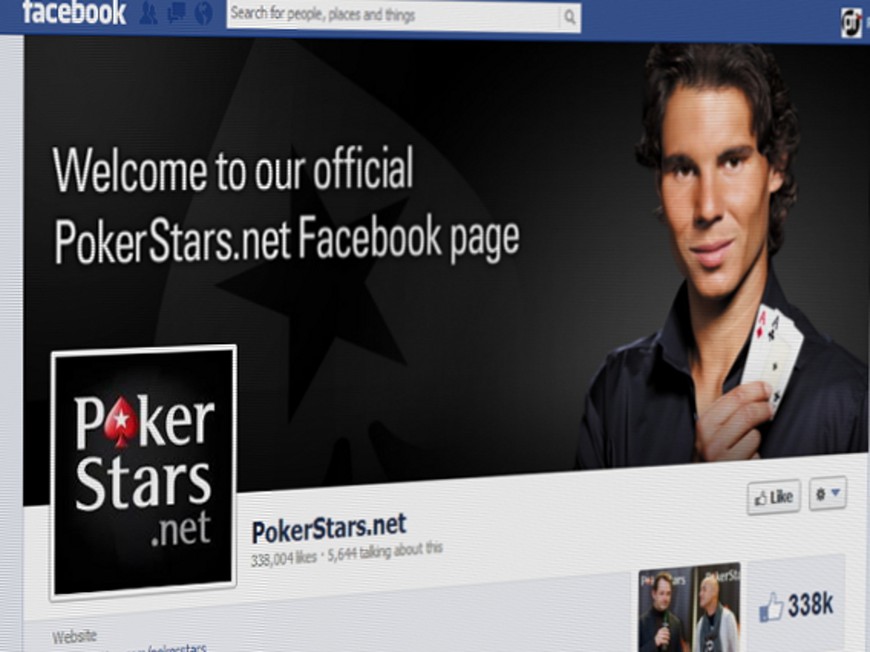 Key Takeaways
The app, built in Flash, has new "gamification" features common to social free-play games, including experience points and levels, challenges and achievements, leader boards and virtual items.
Most of the popular PokerStars features are available, including various game types, play chip cash and tournament games, and Zoom Poker.
The application is currently in "limited beta."
PokerStars unveiled the limited beta launch of PokerStars.net for Facebook, an extension of its free-play dot.net site on the social media platform.
The app, built in Flash, has new "gamification" features common to social free-play games, including experience points and levels, challenges and achievements, leader boards and virtual items.
A built-in store allows players to buy additional play chips and "gold coins." Players can spend these on virtual items—simple accessories, from soda cans to unicorns, which is displayed by your avatar at the table.
Players can add their Facebook friends to a friends list, accessible in-game. Virtual play chip transfers are allowed to friends on your list, and virtual items can be gifted.
Most of the popular PokerStars features are available, including various game types, play chip cash and tournament games, and Zoom Poker. Players with existing PokerStars accounts will be able to log in with their usual credentials.
The application is currently in "limited beta," pokerfuse has been told, and cannot be accessed yet through the Facebook app store.
"We're launching it in beta because we want to test it out and ensure it is up to PokerStars' high-standard," Eric Hollreiser, head of Corporate Communications, told pokerfuse in a statement today. "There's still a lot of work to be done, and while the beta testing is just beginning, we will allow new participants to join as and when we are able to do so."
He added that PokerStars.net on Facebook is part of "ongoing research and development efforts, and is just one of a whole range of areas that we are working on."
Pokerfuse first revealed that PokerStars had social gaming products in development back in November. Sources informed pokerfuse that the group was gearing up for a significant social gaming launch, although PokerStars could not at the time confirm any specific launch plans.
Just as PokerStars looks to take on Zynga Poker at the social game, Zynga is looking to compete with PokerStars for real money gaming. It signed a deal with bwin.party to bring real money play to Zynga's UK customers in the first half of 2013 under the brand "Zynga Plus Poker."
The line between social and real money gaming becomes increasingly blurred, as Facebook now permits real money gambling apps on its platform. Already three bingo sites are permitted to offer real money play to UK customers on Facebook, and this seems inevitable to expand to other games.