Marco "AgentMarco" Valerio is joining the Global Poker Index (GPI), it was announced on Monday. His role will be promoting the GPI brand in the United States.
Marco rapidly became a respected poker interviewer after starting his media career on QuadJacks, a Nevada-based online poker radio station, in 2010. He announced his resignation at the beginning of 2013.
At GPI he will be responsible for "monitoring and assisting" the growth of the new site which spun out of Pinnacle Entertainment following the bankruptcy of its former owner Federated Sports & Gaming.
The "patent-pending" ranking system was bought by Malta-based Zokay Entertainment, founded by Alex Dreyfus, the ex-CEO of ChiliGaming.
"I could not be more excited to join the amazing GPI team," Valerio said in a statement. "I have nothing but faith in Alex's vision for the company and what it can do for poker, in America and across the world."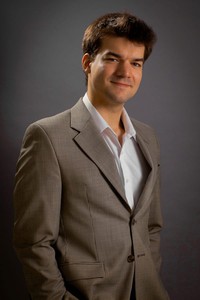 Italian born, Marco relocated to Las Vegas from Rome and developed his own idiosyncratic interview style as he door-stepped famous players immediately after they busted out of the WSOP tournaments.
In his farewell message on Facebook, he declared: "QuadJacks has changed my life, and leaving it is not easy. I am a better person today than I was two and a half years ago, and without a doubt, I have QJ to thank for that."
Dreyfus stated in that past that he wanted to use the GPI to raise the public profile of poker, so that poker should take its place in the public's perception alongside "other competitive contests of skill."