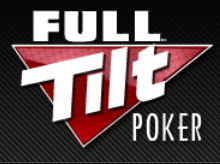 Howard Lederer, former Full Tilt owner and board member, has granted interviews to the 2+2 PokerCast and DiamondFlushPoker.com. These poker media outlet interviews come on the heels of the immensely popular series "The Lederer Files" that was released on PokerNews.com last week.
Mike Johnson and Adam Schwartz will be conducting their interview with Lederer on Wednesday and are soliciting questions from the poker community. Those with ideas for questions are encouraged to post them in a designated thread on the 2+2 forums. Their interview with Lederer will be featured on their weekly poker podcast scheduled to be released on Thursday.
Lederer will grant what is being touted as the "last follow up" interview this weekend with popular poker blogger Diamond Flush. No information has been released on when the interview will be published.
"The Lederer Files" attracted a lot of attention, but left many members of the poker community unsatisfied by the lack of answers provided during the interview.