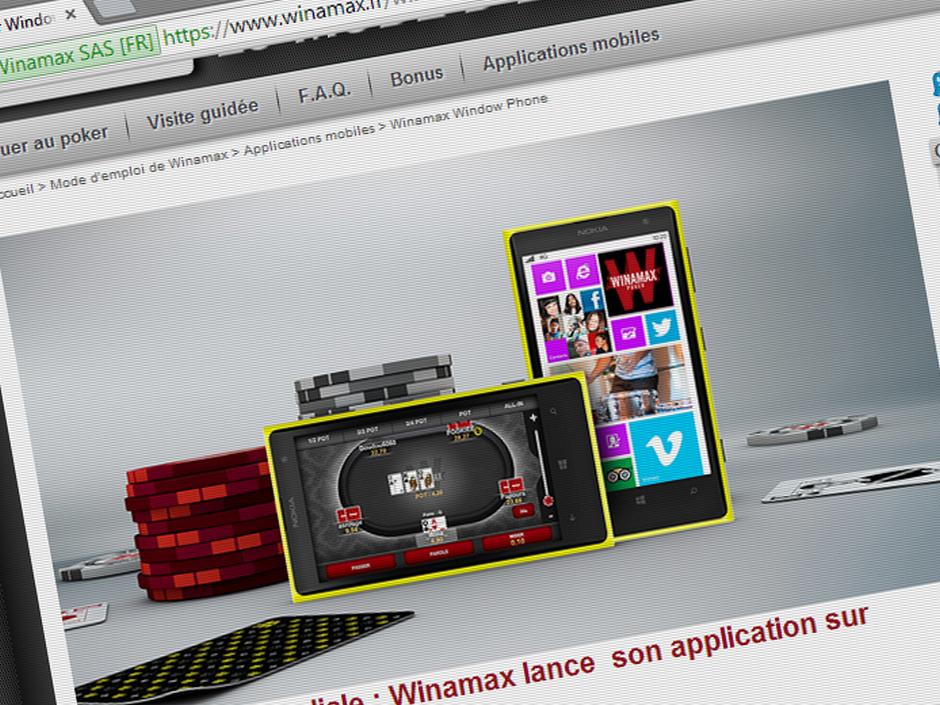 Winamax.fr has launched a poker app for the Windows Phone operating system, joining its existing Apple iOS and Android apps. Winamax is the first online poker site to make native clients for all three major mobile operating systems.
A Winamax rep on French poker forum ClubPoker.net explained that the new app was not an adaptation from an existing client, but had been written from scratch. It lacks some features like multi-tabling or espresso, but those will come quickly," stated the rep.
Cash games and tournaments are supported, but some standard player mods are not supported, such as four color decks. Once the major features such as multi-tabling are added, the Winamax rep said that development would continue on the smaller features.
The app works on Windows Phone 8, and is available for free download from the Windows Phone Store.