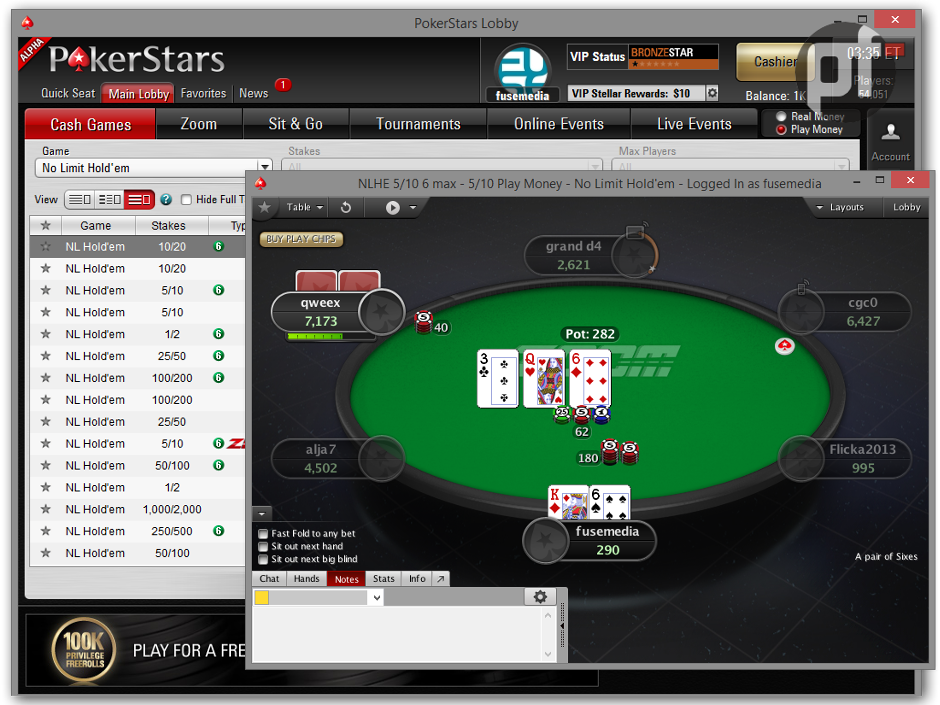 Market leading online poker room PokerStars recently expanded the alpha test of its new poker software, dubbed PokerStars 7.
The software marks perhaps the largest software release from the operator in its ten year history, and one of the most significant events in the industry. It represents a complete rethink of PokerStars' online poker lobby, with a myriad of new features, a new lobby layout and a new table theme.
PokerStars 7 has been in alpha-testing for at least two years, and privately this test has been expanding to players for at least a year for real-money play.
This test recently expanded, with players publicly invited to download the software on the 2+2 poker forums . Posters on the forums can also request to join a private discussion forum, where players can post bug reports and discuss features with PokerStars representatives.
pokerfuse PRO is covering the new software in-depth with featured articles published each day this week. Subscribers can read articles one and two online now.
The new lobby sports an all new look and feel, and a completely revamped menu and settings system; A new table theme, Mercury, continues the new design. New features include Quick Seat, an advanced favorites system, integrated news, improved users sign-up, more custom avatars, and a new live events calendar.
Players interested in testing the client for real-money can run the software concurrently with PokerStars 6. The new client is currently only available on Windows on the dot-com network.