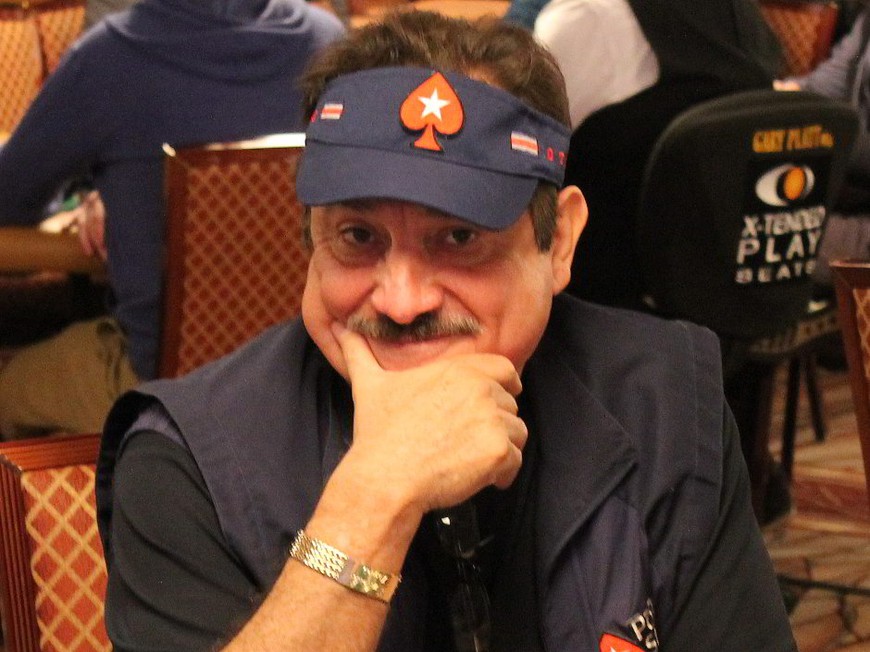 Key Takeaways
After eight years as a PokerStars Team Pro, Humberto Brenes has called it a day.
There were no tears at the end. "I'm very grateful with the owners, peaceful, happy, and very pleased to have been part of this company for many years," said Brenes.
"The amount of sponsored players could be reduced, but that's up to the new administration. I don't see it possible that the company could hire new faces for the team."
After eight years as a PokerStars Team Pro, Humberto Brenes has called it a day.
In an interview with PokerNews, Brenes explained that his contract ended on July 31. "This decision was made through mutual agreement between the parties. The terms of the renewal were not suited for the company or for myself, so we decided to end the relationship."
There were no tears at the end. "I'm very grateful with the owners, peaceful, happy, and very pleased to have been part of this company for many years," said Brenes.
The Costa Rican player, who is now 63 years old, plans to carry on playing poker. He has two WSOP bracelets and is one of the most famous players from South America.
In this year's WSOP he cashed in an impressive ten events, but only once came close to a final table. He finished 14th in the $10,000 Pot Limit Hold'em event.
He was a finalist for the 2013 Poker Hall of Fame, and may well be nominated again this year.
South America is seen as a growth market for online poker, average incomes are growing, and the regulatory environment remains largely positive.
Humberto's eccentric table image—he regularly uses his trademark shark card protector to "talk" to other players—has presented an amusing and encouraging persona that is thought to have helped promote poker widely in the region.
No New Team Pros
It is too early to speculate on whether his departure has any significance for the remaining PokerStars Team Pro players under the new management of Amaya.
Humberto told PokerNews that in the future, "the focus of the company will not be only poker. The amount of sponsored players could be reduced, but that's up to the new administration. I don't see it possible that the company could hire new faces for the team."