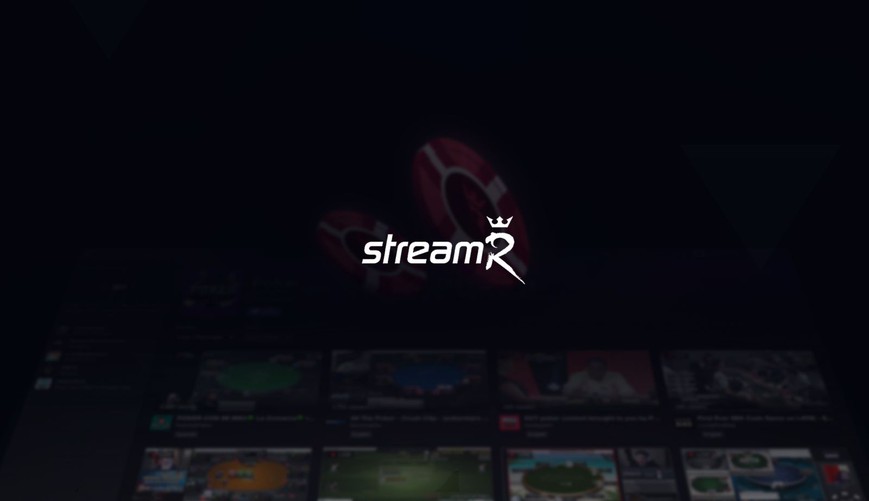 If you have been streaming online poker lately or if you have been aspiring to, then there is good news for you.
The long-awaited real money poker site, headed by professional poker player and coach Phil Galfond, has revealed a unique way of rewarding players that will play on the upcoming Run It Once Poker site.
In his latest blog post, Galfond discusses one of his site's loyalty programs that intends to reward players who stream while playing on Run It Once Poker with up to 110% in net rakeback.
"In recent years, a new type of poker dream has emerged – that of the poker streamer," wrote Galfond in a blog post on his poker site, RunItOnce.EU.
"The poker streamer shares his or her poker journey with the world, amasses fans and followers, and earns a living partially, or in some cases entirely, through sponsorship and/or affiliate deals, as well as additional revenue directly from Twitch or YouTube."
"If you've ever thought to yourself, 'maybe I should start streaming' … this post is for you," Galfond wrote.
Stream Run It Once Poker and Get Extra Rakeback
To help the site grow, RIO Poker will be introducing a four-level program called "streamR." Level 1 has been designed to be fairly easy to achieve and will award the streamer 50% rakeback.
To qualify for Level 1, players will need 200 hours of "watch time" in a month. According to Galfond, watch time "is simply the number of hours of [a player's] stream that have been watched by someone, with all viewers added together."
For example, if a player streams four hours of play with ten average viewers, his session's watch time will be counted as 40 hours. Similarly, a player with 100 average viewers will only need to stream for two hours in a month to achieve Level 1.
"We want to reward those of you putting in the effort, helping to spread the word about Run It Once Poker, as soon as we can, so it was extremely important to us that we make Level 1 very achievable."
Phil Galfond has also revealed the breakdown of the other levels:
Level 2 gives 75% rakeback and requires 1200 hours of watch time
Level 3 gives 100% rakeback for 8000 hours of watch time
Level 4, named the "Team RIO" level, requires 20,000 hours of watch time
This last level is basically designed to effectively pay players—it will pay out at least 110% rakeback with the potential for this to grow depending on how the program performs.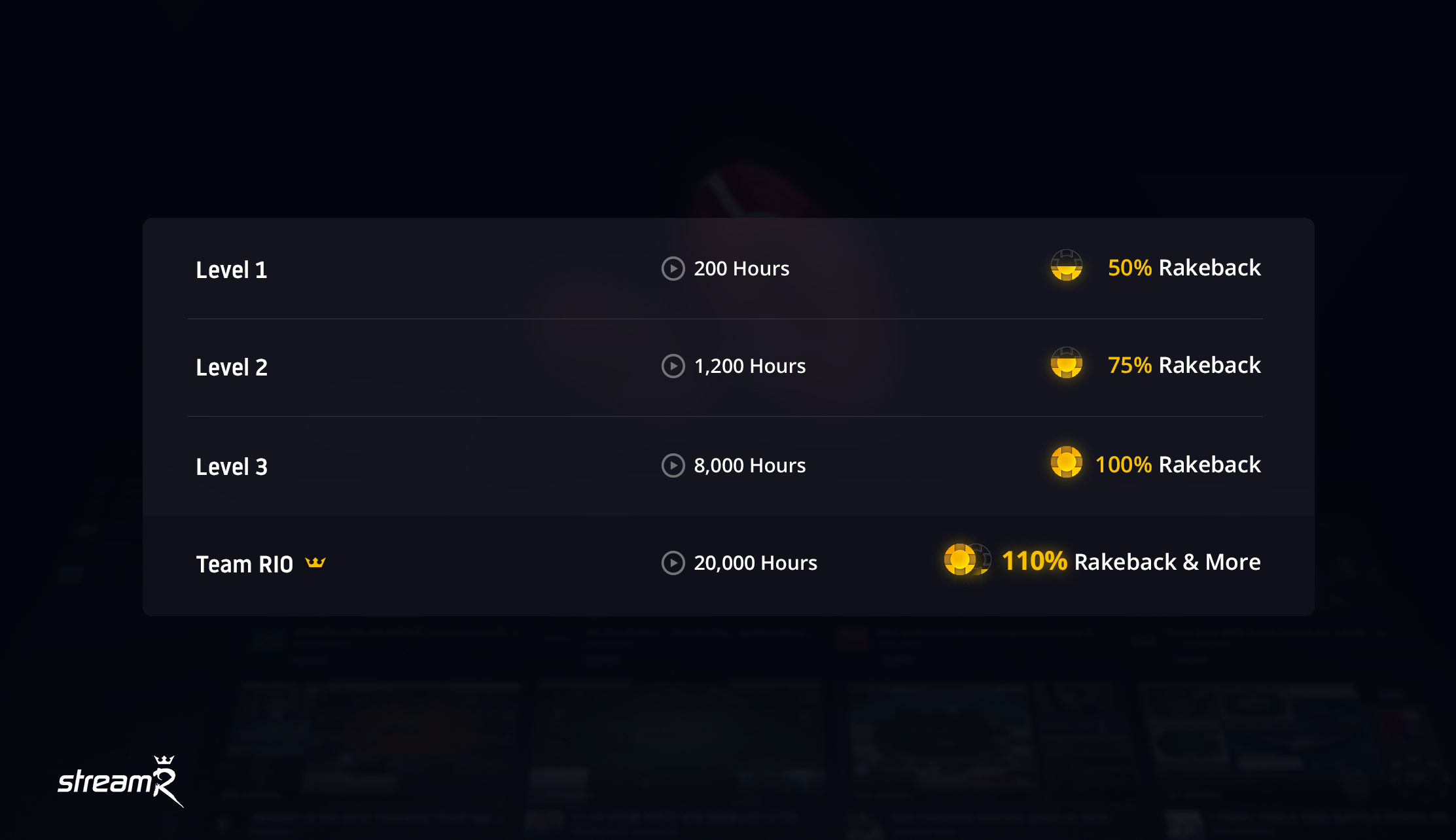 To help streamers build their audience, RIO will be providing them guidance tools and will also feature their names along with a link to their channel on the RIO Poker website.
Note that this is not the site's primary rewards program. The site has yet to announce the rake and site's main rewards, which Galfond has indicated will be shared in his next blog update.
"If you want to support us but aren't interested in streaming, that's ok! We'll be sharing details of other rewards programs in the future," wrote Phil Galfond while wrapping up his blog post.
When will Run It Once Poker Launch?
The official launch date of Run It Once Poker has not been revealed yet. Earlier this year, Phil announced that the site would be ready for its Phase 1 platform by the end of summer. He also cautioned that he does not expect the team "to reach perfection" by the end of the year.
The initial phase will be limited to only poker cash games with both No Limit Hold'em and Pot Limit Omaha variants. Other game formats such as Tournaments, Sit & Go's, and Fast-Fold cash games are expected to be launched in the second phase.
On September 13, the site went live for a special invite-only real money beta test, the first public viewing in two years of development.
Following a successful first beta test, the room soon announced another beta test that followed in October. However, during this phase, players faced many issues including long delays between the dealing of the hands, crashes, and payment and login issues, among other bugs.
Earlier this month, Phil Galfond posted an update on YouTube and shared that the team has identified several causes for the delay in between hands and that the developers are working on fixing this issue.
The site will soon be conducting its third invite-only real money beta test.