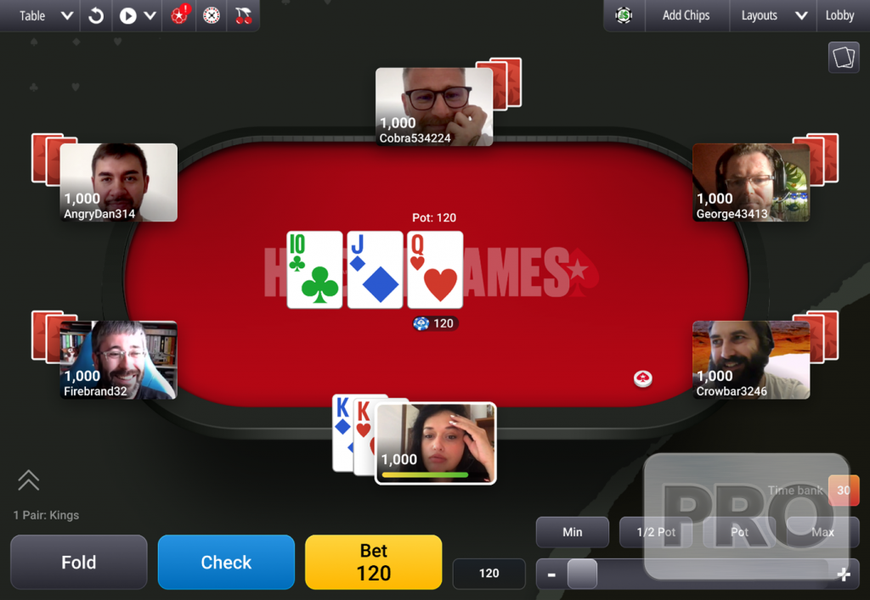 PokerStars has quietly released its latest innovation at the virtual felt: Video chat tables powered by webcam.
The new feature comes as part of the operator's latest software upgrade and is currently available for Home Games in the dot-com and EU jurisdictions, Poker Industry PRO reported exclusively on Friday.
For the time being, this new facility is only accessible the web app of PokerStars, and is currently in Beta, though it intends to expand the rollout in the new year, PRO reported.
PokerStars.com
: The world's largest, most trusted, and most regulated online poker room in the world.
For more than a decade, PokerStars has led the industry with the best software, largest player pool and safest environment to play
Great Welcome Bonus: $30 freeplay on your first deposit, letting you play real money games for free, or a huge 100% up to $600 deposit bonus
Home of the Sunday Million,

WCOOP

& SCOOP, Spin & Gos and more
It was also suggested that it will extend the feature to Desktop and Mobile clients early in 2022, after it has had time to assess technical factors and reflect on customer feedback. Whether it comes to public cash games and tournaments remains to be seen.
As the name would suggest, at new optional webcam tables, players are visible through their front-facing camera on their device, running at all times and visible at the table. The mic is also connected to the table for live voice chat.
Players have the ability to mute their own mic and turn off the camera at the table. There is also the facility to mute and hide the cameras of opponents.
While other operators have tried webcam tables in the past, this is perhaps the biggest push to the format by a top tier operator for many years.
Popularity of Private Games Soars During Covid-19
That PokerStars has chosen Home Games to trial the new feature is certainly of note. The poker landscape—like so much else—has changed dramatically in the last two years, with a huge focus being placed on private games, as live poker schedules were wiped out worldwide and thousands of players flocked to online games, many for the first time.
With the Omicron variant of Covid-19 spreading rapidly, and the prospect of restrictions being re-instated throughout the world, it is easy to see why an operator with the global reach of PokerStars would focus on the social aspect of the online game.
Indeed, almost all the big operators have launched or expanded private game options during the pandemic: Unibet, partypoker, 888poker, and Winamax have all made a point of prioritizing user-generated games in the last couple of years. It was seen as an important component in keeping the poker community together throughout the recent lockdowns.
Unibet was one of the first to act on the growing appetite for the format, and immediately appealed to house-bound poker fans by making its private tournaments rake-free. That was in March 2020, and partypoker followed a short while after, in May, with a whole new Club Games system. Its USP was to use players' real identities rather than screen names.
PokerStars has had a feature-rich Home Games system for a long time, allowing players to run play money and real money tournaments and cash games. In June 2020, it unveiled a significant overhaul to its offering, expanding available games, adding PKO tournaments, adding new features and, critically, bringing it to mobile apps.
This week's launch is another major step forward for its Home Games product. The update brings an overhaul to the look and feel, modernizing the design with the dark color scheme now used on other PokerStars products. It also redesigned the lobby and made setting up a new game more intuitive.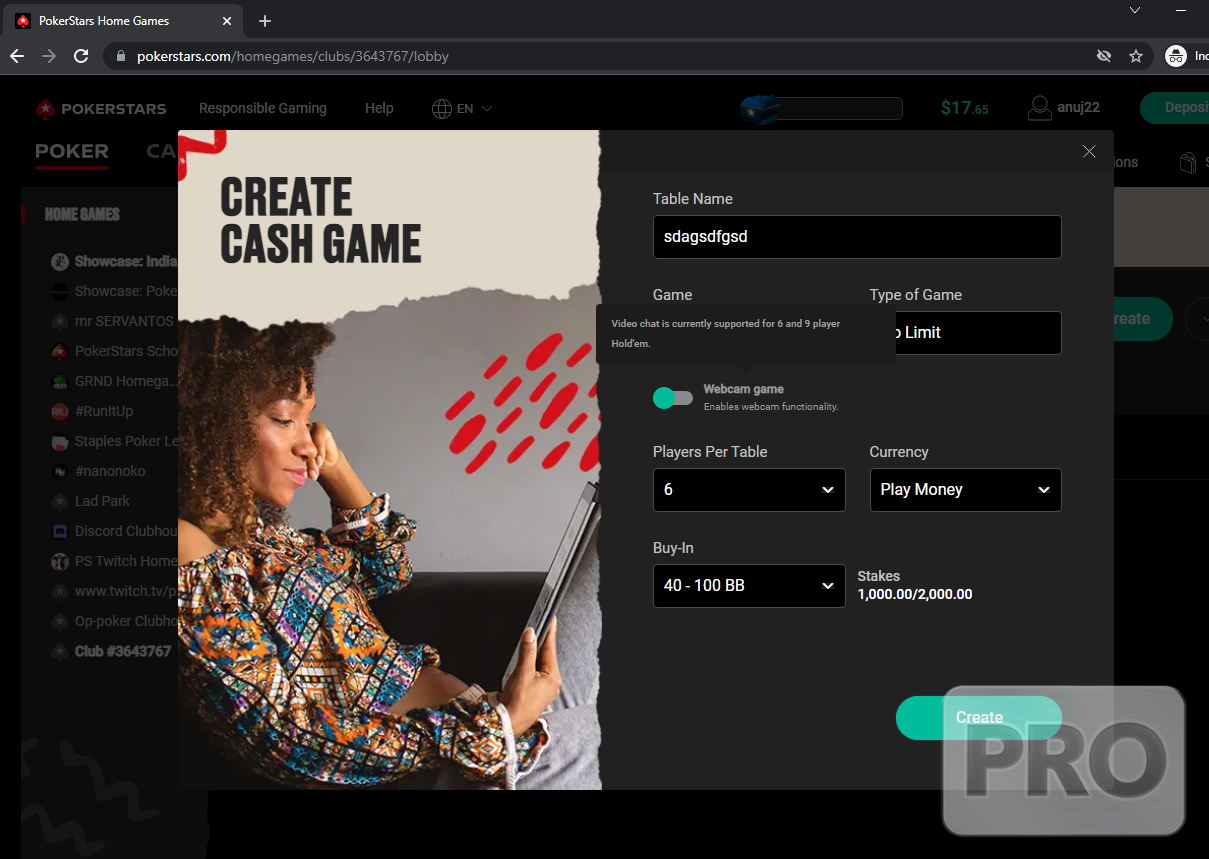 Video Chat Looks Set to Stay
888 was a trailblazer for private games. It launched its "Play with Friends" function as far back as 2010, but it ramped up publicity for the feature during lockdown, and quickly added a mobile version as well. It has also had a webcam option for a long time at dedicated public tables. However, its success there has been limited.
GGPoker launched its "SnapCam" capability last August. This allowed players to post "reaction" videos recorded through their webcam and microphone.
Partypoker has also expressed an interest in video technology, as much for security as for sociability. However, it has yet to bring the product to market.
It will be fascinating to see whether these webcam tables in PokerStars' Home Games will be a success. If they are, it certainly seems plausible that the operator will look to bring the technology to its public games, perhaps for special tournaments, final tables, even dedicated webcam cash game tables.
For now, Webcam tables are available in select jurisdictions in Home Games only, on the web app only, for players on PokerStars.com and PokerStars.EU.