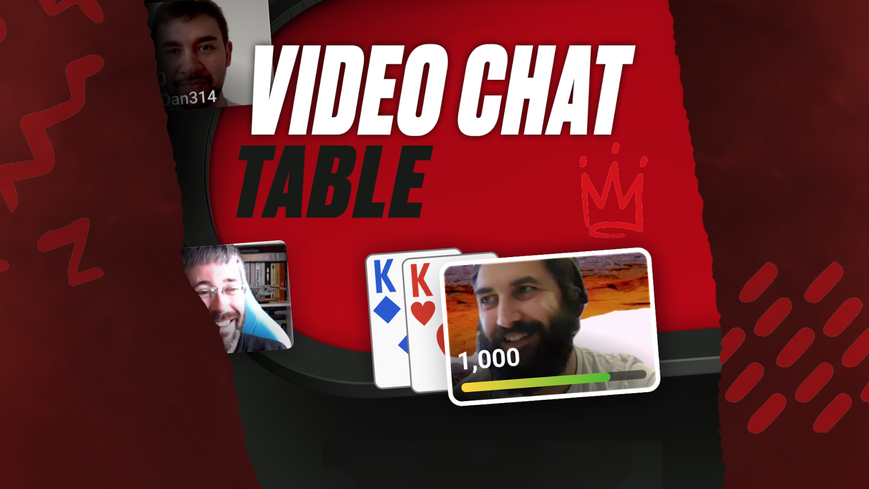 The pandemic upended the poker world over the past two years, with live poker shuttering due to restrictions and the result was a huge move to the virtual felt. While the live poker world is returning to normal now with the restrictions being lifted in much of the world, online poker operators like PokerStars are implementing improvements they first developed as a response to the unprecedented situation of the past couple of years.
pokerfuse had previously reported that the operator rolled out WebCam tables on its web app late last year. This feature has now been expanded to desktop and mobile apps and is currently only available in the UK market.
The big new feature is an integrated video chat feature that lets players interact with their friends in real-time while they play.
The optional webcam feature is a big step in bringing the online poker world closer to the live game with direct face-to-face interaction now baked into the client from the start. While many players hacked together solutions during the pandemic using existing video conferencing software that many players were already using for work, solutions like the new video chat integrated with Home Games make that a seamless operation.

Last verified: September 2023
Great Welcome Bonus!
100% deposit bonus up to $600!
Play one hand & get $100 in bonus play funds
Top-quality mobile app
Best online

MTT

schedule
Please play responsibly. If you or someone you know has a gambling problem and wants help, call 1-800
GAMBLER
.
Face-to-Face Poker
One of the things the pandemic showed the industry was that live poker matters in a lot of ways. The mass shutdown initiated by the pandemic was devastating for brick and mortar casino revenue and players lost the chance to play the cash games and tournaments they love, but perhaps more importantly, thousands of live home games became impossible, leaving players hungering for the interaction with their friends they had become used to.
When COVID-19 restrictions turned the lights out on the live poker scene around the world, many of those players scrambled online to find some way to keep playing the game they love. While many operators like PokerStars already had Home Game-style platforms for players to create their own games and others rushed to create them, what was missing from their familiar live home games was the real-world interaction with friends.
Many players were already using video conferencing platforms like Zoom or Microsoft Teams for remote work, or to keep in touch with friends and family. Many of those players hacked together solutions combined with their favorite online poker provider to try and recreate the atmosphere of the games they lost.
A few operators stepped into the gap before this latest move from PokerStars. Poker Industry PRO detailed the history of operators trialing video chat options but, aside from 888poker's little-used webcam tables, this marks the first move to integrated video-chat from a major online poker operator.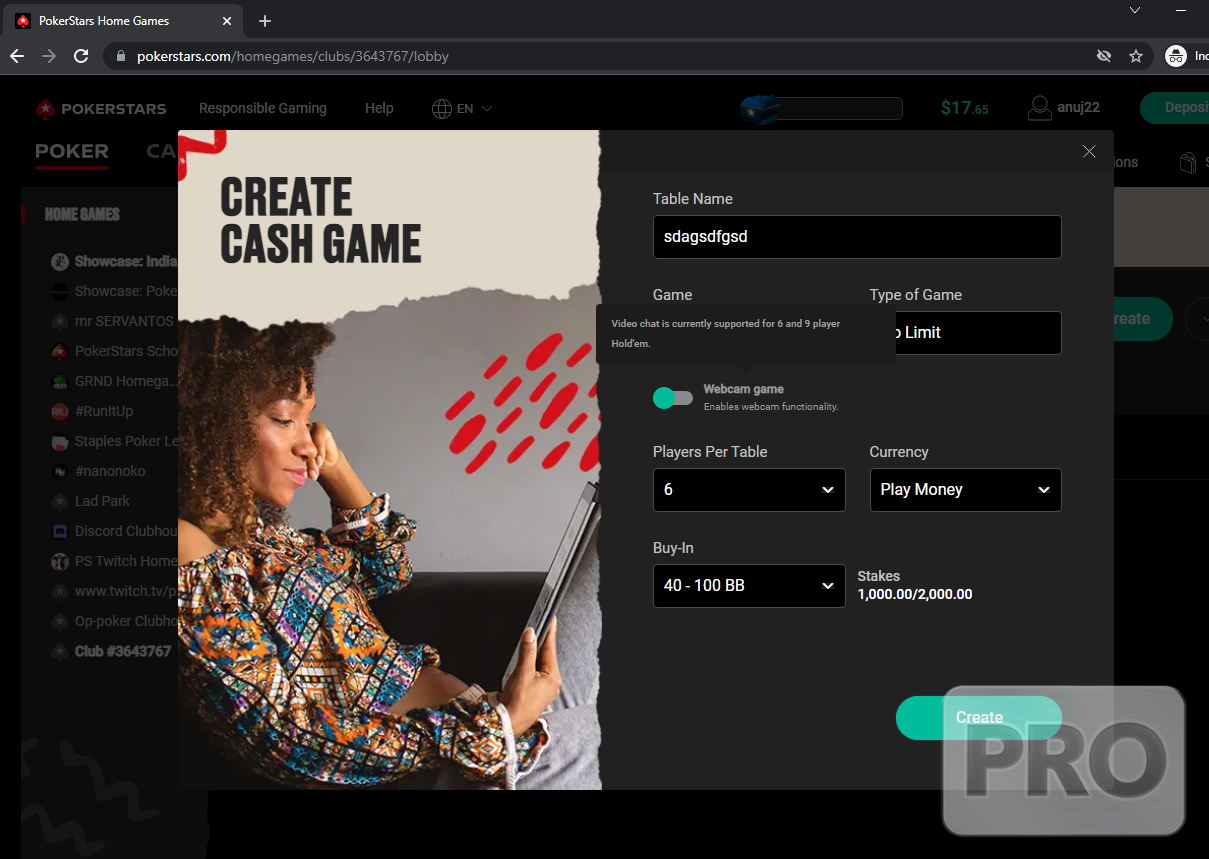 Integrated into One Package
The key innovation is the integrated platform. The hacked-together solutions generally involve running multiple apps in order to get all the necessary interaction working and the new integrated client puts it all in one place.
No longer will UK players have to fire up Zoom or Skype alongside their poker client — the new PokerStars UK Home Games have the video chat feature built right into the tables from the start. Voice and video chat features are completely under player control though, so there is no worry about security.
One of the dangers of video conferencing from home is the unexpected interruptions and other incidents that don't need to be broadcast to the world. With individual controls for each player, you can mute your mic and/or turn off your camera to preserve your privacy when needed.
The real question isn't about the functionality though — instead, it is about the need that webcams fill in online poker. There is no question the pandemic created many hacked-together online home games that included video conferencing, but with restrictions lifting, many of those games have gone back to their roots around a basement poker table.
Online home games with video chat filled a big hole left by the restrictions on the live game, but even for those who flocked to them, they were rarely a real replacement for sitting around a real poker table with friends and beer on a Friday night. With those live games returning, the open question is whether players will want to play online with webcams when they can just get together with friends around a real table.

Last verified: September 2023
Special Signup Offer
100% deposit bonus up to $600!
Or get up to $100 worth of rewards
Available in many regulated markets
Great

MTT

schedule including

WSOP

events
Global Home Games
The main bonus players will get from integrated online Home Game platforms is global reach. By necessity, poker played around a real table is a local affair, with participants coming from a small geographical area.
In many ways, that is what has made them appealing in the past — they were the place you could hang out with local friends and play cards. But one of the trends in the online world, accelerated to light speed by the pandemic, is that social groups are often no longer geographically limited.
In the modern world, we have friends from all over the world, people we have met through online communities in poker and beyond. For traditional Home Games, it has been impossible, or at least very complicated, to include those far-flung friends.
Online Home Games with video conferencing is looking to change that, making the Home Game global instead of local. With integrated video chat, it is now very easy to run a home game with players from every continent interacting live with each other, something that was near-impossible to do around a kitchen table.