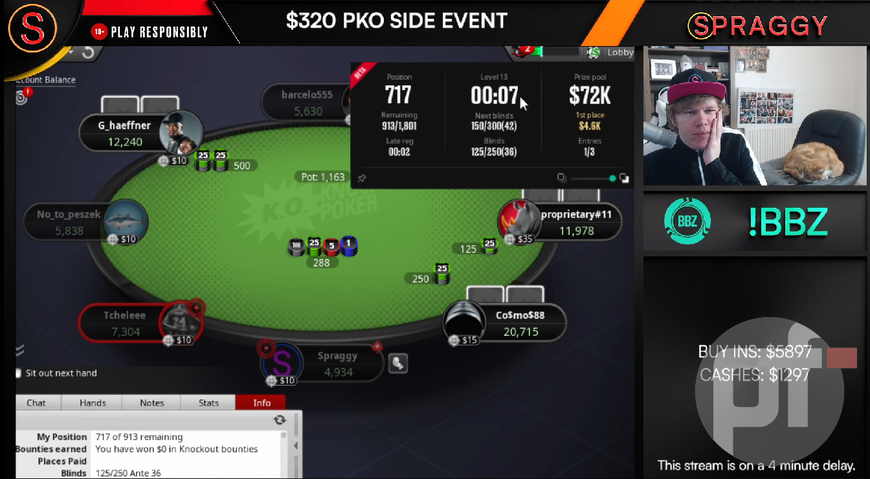 PokerStars has released a new update for its desktop and mobile software, adding a number of new features to make the platform even more user-friendly.
The update release notes list all the improvements made in the new build, with the software now including a beta version of a unique tournament info widget visible on the tables, a set of new table background customization options, support for video chat option for home games to more jurisdictions, and more.
As usual, PokerStars will introduce these updates to players gradually and allow us to use them at will, which means the user experience won't change much for those players who choose to ignore the improvements for now.
For everyone else, the new features will make gameplay at PokerStars even more convenient than before, with these new features keeping PokerStars at the forefront of the industry in terms of software design.
It is worth noting that the operator has also fixed a few minor bugs and made some updates in terms of responsible gaming and player security for certain jurisdictions.

Special Signup Offer
Not regulated or for use in Ontario
100% deposit bonus up to $600!
Deposit $20 and get $30 worth of free play
One of the best mobile apps
Biggest

MTT

guarantees
Tournament Info Widget the Highlight of the Update
The most game-changing feature to come in the latest PokerStars update is the tournament info widget, which allows players to see more of the important tournament information without leaving the table to look at the tournament lobby.
This widget displays the current blinds level and time remaining before the next one, the tournament prize pool and first place prize, total and remaining players, your current position in the tournament, and more.

With all this info now up on display at your table, the need to switch over to the lobby to look for the information will diminish, which should help tournament players focus on the game at hand and avoid distractions.
The widget can be expanded and pinned, which allows for perfect customization and makes playing poker tournaments even more enjoyable than before.
Table Customization Options and More
When it comes to customizing the virtual felt and background, PokerStars has always led the way, and it has now made its customization options even more comprehensive.
A new set of textures and colors are added to the table customization scheme, which means you will be able to create a completely unique table background to play on, completely in accordance with your personal preferences.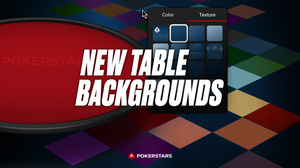 Other than this, PokerStars has also added a new option for the avid railbirds out there. "Center the Player" allows you to center any chosen player at a table, which makes railing your friends or famous poker pros in their games that much more convenient.
Home game players also have a new feature to get excited about, as video chat tables have been made available in Germany, Ireland, and Canada, with more countries to follow in the coming weeks.
This feature allows you to display your camera feed and see the feed from your friends' houses when playing in home games, making it perfect for the kinds of shenanigans home game players are used to.
PokerStars have also fixed a few minor bugs on both desktop and mobile software, updated the self-exclusion time periods for German players, and worked on other minor tweaks it hopes will make the everyday experience of poker players on the platform a little more enjoyable.