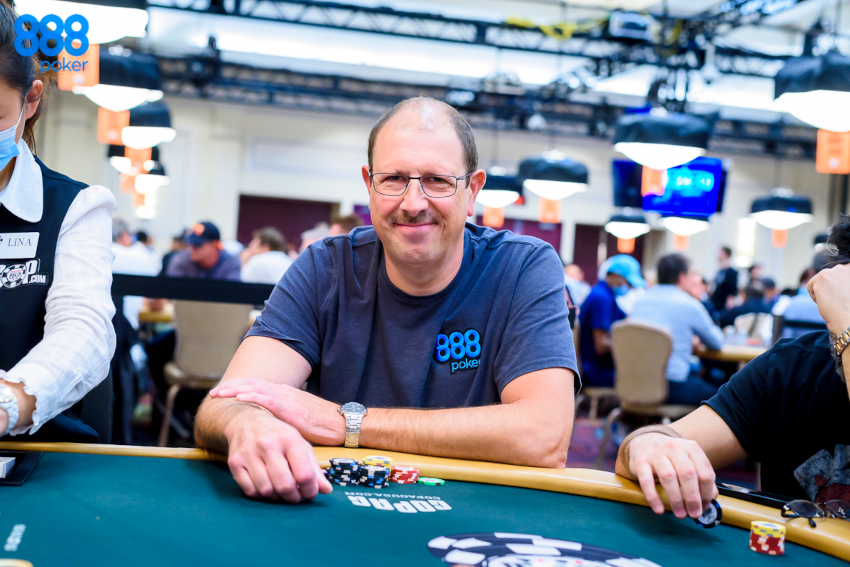 The World Series of Poker is undoubtedly one of the most prestigious events in the poker world. It attracts professional players and amateurs alike and has been a source of countless memorable stories over the years. So it was no surprise that WSOP played a vital role in 888poker's 20th-anniversary festivities.
The operator started celebrations earlier this year with the XL Winter Series, followed by Retro Week, an online event that saw the return of some of the biggest and most popular tournaments from 888poker's two-decade history.
As the World Series of Poker approached, the room decided to increase its presence, sending many qualifiers and ambassadors to wear 888poker colors on poker's largest battlefield in Las Vegas.
34 players were wearing the operator's patch at the tables, including 20 lucky qualifiers. Although none of them made it to the final table, several stories were worth mentioning.
Four Players Making a Deep Run
Making Day 5 of the Main Event is no easy feat. This year's tournament was the second-largest Main Event in history, coming very close to breaking the 2006 record. By the time the registration ended, 8663 players had put up $10,000 each for the privilege of battling for the champion title.
By the time Day 5 kicked off, there were only 380 players still in contention; four were wearing the 888poker patch. They were Danny Lavoie, Alexandre Mantovani, Padraig O'Neill, and Thiago Pirani.
Danny Lavoie certainly made his mark, as 888poker awarded him the full Main Event experience after having been with them almost since the start. Lavoie finished in 296th place, pocketing $40,900 for his impressive run.
Thiago Pirani of Brazil was the most successful qualifier, eventually busting out in 157th place and earning $62,500. Pirani did not get his Main Event entry for free, but it cost him only $22 to qualify via one of many online satellites.
The other two eliminated players on Day 5, O'Neill and Mantovani, earned $46,800 each for a decent profit.
Celebrating 20 Years in Style
At 888poker, the anniversary celebrations have been running all year long, and these inspiring WSOP stories are just one part of the picture. Its Road to Vegas promotion was a great success, allowing a fair few players to play in poker's biggest tournament for a fraction of the price. Some of them managed to cash in on this opportunity quite handsomely.
With that said, 2022 is still far from over. Almost four months remain in the anniversary year, and we fully expect 888poker has a few more tricks up its sleeve. These probably will not be as glamorous as the Road to Vegas promo, but another special online series or some more qualifiers for a live event or two might be in the cards.
Learn more and grab the latest WSOP US Download to get in on the action and start creating your own story.