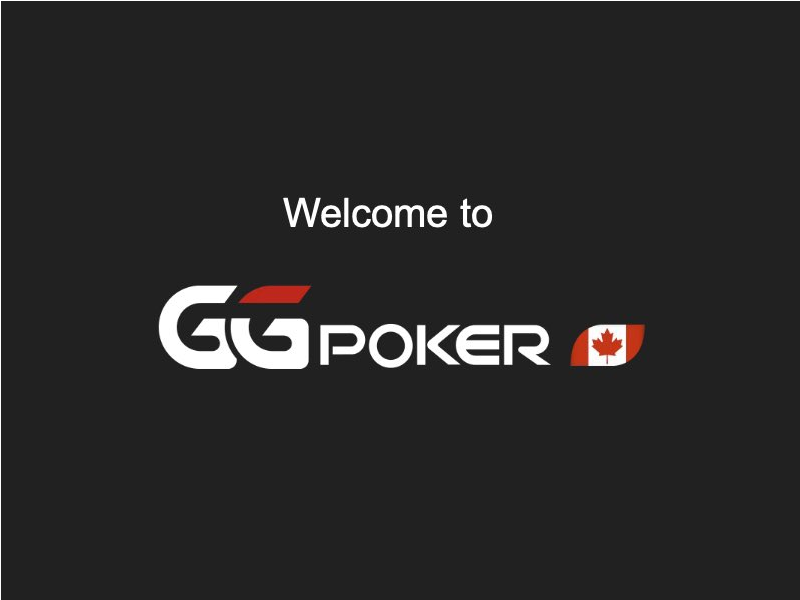 The long-awaited launch of the WSOP Ontario app, powered by GGPoker, is certainly making progress — a minor update has been made to their license application indicating some movement towards launch. It has been on hiatus for five months.
Currently, Ontario players on GGPoker continue to play with the rest of the world as the site is operating from an offshore license. But this can't go on indefinitely; the site will eventually have to make a switch to the ring-fenced room.
GGPoker's competitors — 888Poker, PokerStars, and BetMGM, alongside sister brands party & bwin, have all migrated players to Ontario online poker apps. It has been operating there for months. GGPoker, on the other hand, remained on the sidelines, but it appears that the site is close to transitioning.
The switch is not taking place under the GGPoker brand. As pokerfuse first reported back in March, it will be none other than WSOP that will launch regulated online poker in Ontario, using GGPoker software.
This was confirmed by GGPoker a few weeks later that the pair will launch WSOP Ontario, powered by GGPoker, in early April following the "successful execution of an operating agreement with iGaming Ontario." However, the launch never took place and Ontario players continue to play in the global dot-com player pool.
The original license that was awarded to GGPoker's parent company NSUS Limited on March 2 had no mention of the GGPoker brand. It suggested that GG had no plans to extend its own poker brand into Ontario, as its license was only authorized for WSOP domain names.
The recent changes to the license may mean that may no longer be the case. The license has been changed with a new issue date of August 26 and now a second domain ggpoker.ca has been added along with WSOP.ca. The mobile app name for the license has also been tweaked to include GGPoker's brand, which now shows "WSOP by GGPoker."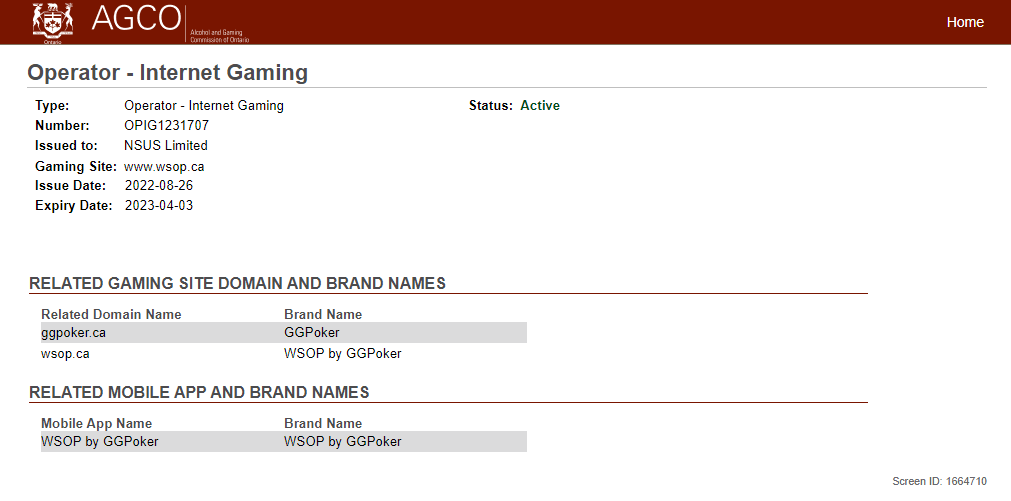 It still needs to execute its operating agreement with iGaming Ontario (iGO) before it can go live. But the bigger picture is that the addition of the ggpoker.ca domain may suggest that the operator is considering launching in Canada's largest province under its own branding.
This might mean that WSOP.ca could be sharing its pool with GGPoker.ca to form a two-skin network in Ontario.
However, this is not the case, at least for launch, pokerfuse understands. It appears that GGPoker.ca will initially be just redirecting its Ontario users to WSOP.ca. Whether that changes in the future remains to be seen.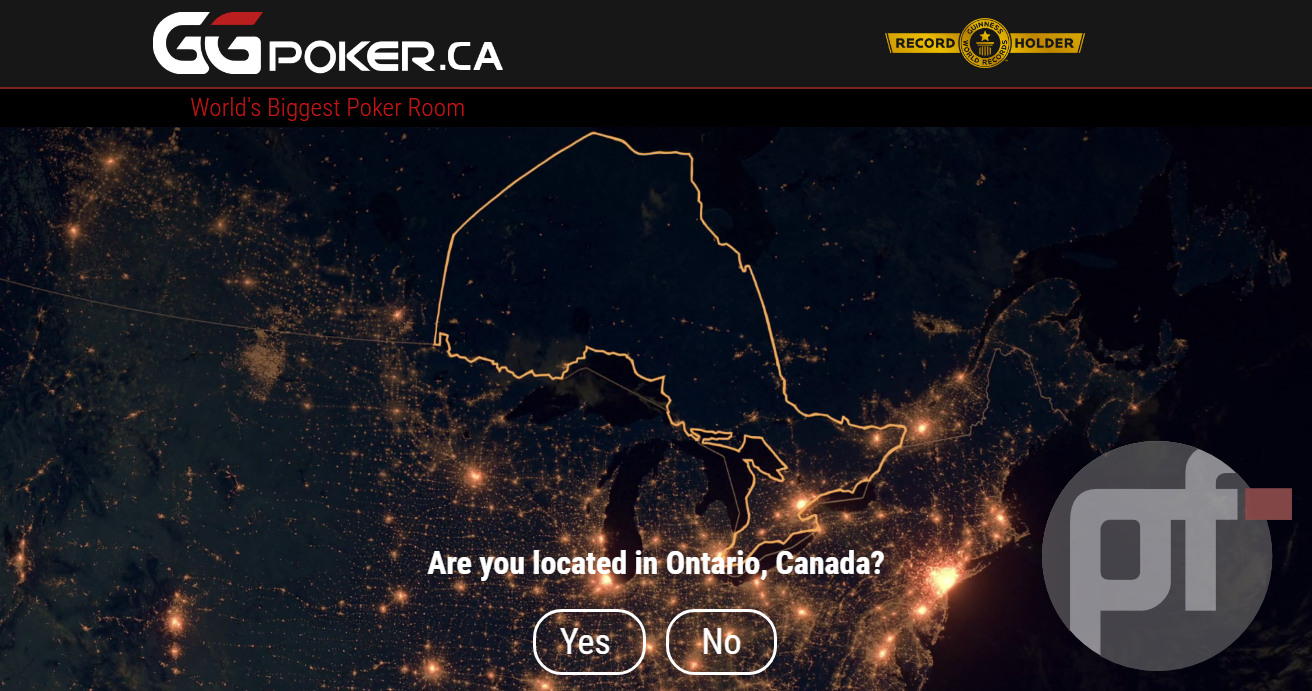 One thing is for certain: The brand has big plans for the Canadian market — after all it's GG's home market, with headquarters located in Toronto.
The brand has been aggressively signing up country ambassadors and running several campaigns under the hashtag #GGPokerCanada for months. It has also been running promotions for Canadian players exclusively as well as special Team Canada Freerolls.