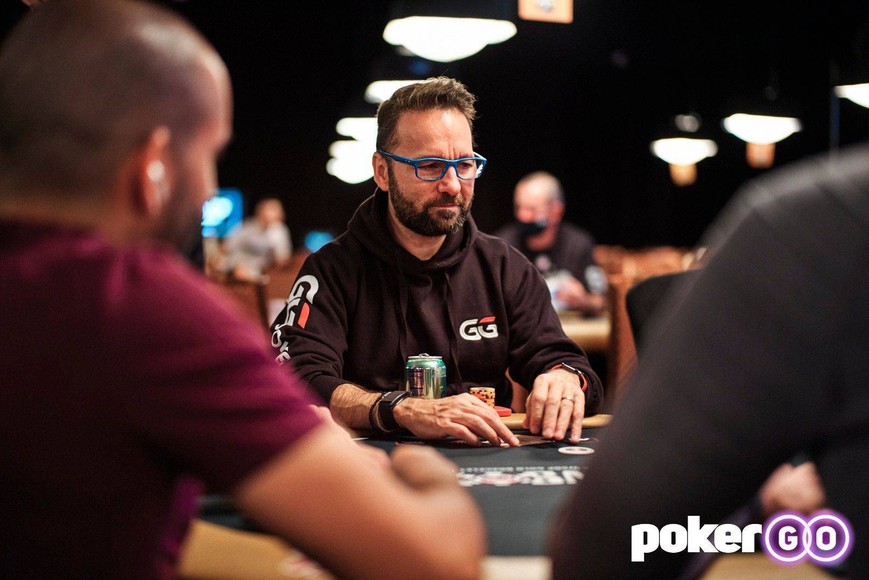 NSUS Limited, the parent company of GGPoker, has received an online gaming license in Ontario — and the domain it has registered for operating under license is none other than WSOP.ca, pokerfuse can exclusively reveal.
Neither GGPoker nor WSOP has discussed their plans for the Canadian online gaming market. However, this license application leads to one obvious conclusion: WSOP is planning to launch regulated online poker in Ontario using GGPoker software instead of its long-term partner, 888.
It also suggests that GGPoker has no plans to extend its own poker brand into Ontario — its license is only authorized for WSOP domain names. It hints that the company is going all-in with WSOP in Canada, and potentially all of North America.
Daniel Negreanu, lead ambassador for GGPoker, was actually born in Toronto, Ontario. He is one of the most decorated WSOP players of all time — he has been nominated WSOP Player of the Year twice and holds six bracelets. The match-up between the three couldn't be tighter.
GGPoker Receives Sixth Ontario Online Gaming Operator License
Last month, a GGPoker spokesperson told pokerfuse that they were "in the process of assessing the market and our specific plans. We will have more to share in the coming weeks."
The company was not immediately available to respond to a follow-up inquiry.
The license was issued by the AGCO — the Ontario gaming regulator — earlier this week. It came in a small batch of license approvals, alongside 888, which also plans to launch online poker in Ontario next month.
It is not surprising that WSOP plans to take its brand into Ontario. As reported on US Gaming Review earlier this month, parent company Caesars Entertainment had flagged to investors that it saw Ontario as an important opportunity to expand its regulated online gaming footprint. It did not mention poker, but taking the iconic WSOP brand into Canada's most populous province was certainly in the cards.
If anything, that might lead one to assume that 888 and WSOP would launch on the same platform, sharing liquidity like they do in the US. So it is certainly a surprise that WSOP will be using GGPoker for the very first time — the first step in what could potentially upend the entire online poker landscape in North America.
GGPoker and WSOP have worked closely now for three years. However, when it came to online poker, WSOP has relied on veteran online gaming provider 888. These two run United States' only multi-state online poker network, connecting WSOP's poker rooms in Nevada and New Jersey with 888's room in NJ and a trio of small sites in Delaware.
The pair also worked together to operate the separate WSOP PA online poker room, and the launch of WSOP Michigan was thought to be imminent.
This Ontario partnership with GG will mark the first time that WSOP has ever worked with another online poker operator in North America.
Operators Get Ready for Ontario Online Gaming Launch Next Month
Regulated online gaming in Ontario will go live on April 4. Licensed operators can offer online poker, casino games, and sports betting. PokerStars recently told pokerfuse that it was working with the regulator to bring its online poker platform to the province, though it has yet to receive approval. WSOP/GGPoker and 888 are the first two poker operators to receive such authorization.
There is no guarantee that either will be ready on the go-live date, just four weeks away. A lot of the regulations are still to be decided, including the tax rate, which has not yet been made public. 888 has stated it will be ready on April 4. GGPoker has not yet commented.
One thing that is known for certain is that Ontario online poker will be segregated from the rest of the world. While it was recently reported that the regulator had explored inter-state compacts that would permit cross-border shared liquidity, it is not expected to be ready by next month.
However, it is also known that the regulator is going to great lengths to avoid any form of "blackout" period. It has decreed that, as long as an operator has applied for a license, it could continue to operate in the market while its license is pending. This should mean that PokerStars can continue to serve Ontarians as it awaits full authorization.
The revelation that WSOP has tied the knot with GGPoker for a Canadian online poker launch will cause ripples throughout the industry. But it was not altogether unexpected. Earlier this month, as part of an exclusive series of articles predicting industry developments in 2022, Poker Industry PRO hinted that such a partnership could be on the horizon.
"We expect to see the collaboration deepen further … whether that would translate into the acquisition of GGPoker by WSOP or whether we would see GG software assets make their way in the US regulated online poker market remains to be seen."
While it just slightly missed the locale — North America, not the United States — it concluded: "We predict another remarkable and exciting announcement to come this year — one big enough that it could once again surprise the entire industry."
Ontario online gaming will go live on April 4, 2022. 888 and GGPoker are two of six operators to receive a gaming license thus far, and the only two that are expected to launch online poker.
Learn more about Ontario online poker in our complete guide for players »