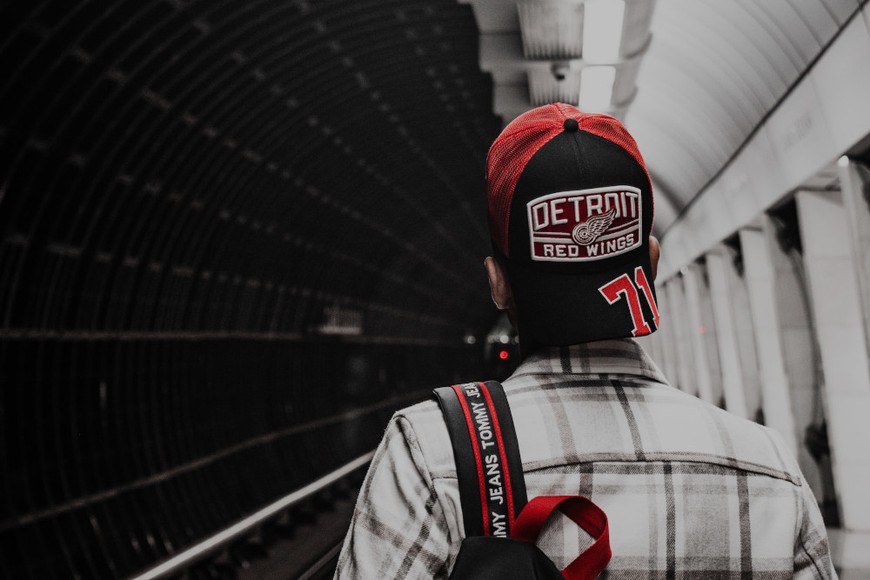 PokerStars MI has "got their red on."
Die-hard fans of the Detroit Red Wings know the slogan calls them to wear red clothing to show their support for the National Hockey League (NHL) team. And in Detroit, aka Hockeytown, love for the Red Wings runs deep — it is the most popular (and successful) professional sports team in Michigan.
So, it shouldn't be a complete surprise that PokerStars, to skate past its rivals for poker in Michigan, was eager to clinch a multi-year partnership with the Red Wings. It's also PokerStars' first partnership with a pro team in the US.
"Following the rapid growth of online poker in the US and a highly engaged PokerStars community in Michigan, this partnership will offer Red Wings fans and poker players a powerful combination of entertainment through leading poker experiences," PokerStars said when it announced the deal on December 2.

Last verified: November 2023
Great Welcome Bonus!
100% deposit bonus up to $600!
Play one hand & get $150 in bonus play funds
Top-quality mobile app
Best online

MTT

schedule
Please play responsibly. If you or someone you know has a gambling problem and wants help, call 1-800
GAMBLER
.
Fresh Promos Include Exciting Rewards, $100 Sunday Special
Like a smooth line change, PokerStars has quickly rolled out promotions to celebrate its plum partnership with the team, one of the NHL's Original Six.
PokerStars MI players will be eligible for rewards, including tickets to Red Wings games, team merchandise, signed memorabilia, and other experiences.
On Thursday, PokerStars tweeted that its upcoming $100 Sunday Special tournament in Michigan would feature a Red Wings theme — with the top two players each awarded a pair of tickets valued at $960 to see the Red Wings take on the Carolina Hurricanes. The leading player will also win a $40 parking pass.
The game will be at Little Caesars Arena — home ice for the Red Wings — in Detroit on December 13.
PokerStars said the tournament would have at least $45,000 guaranteed. According to the operator, buy-ins through satellite tables were also available for as low as $5.
"We are extremely proud and excited to build a long-term relationship with such an iconic NHL team as the Red Wings," said PokerStars US Managing Director Severin Rasset.
"Through this partnership, we look forward to delivering epic experiences for our PokerStars community, expanding on what we can offer our Michigan-based players and those across the rest of the US."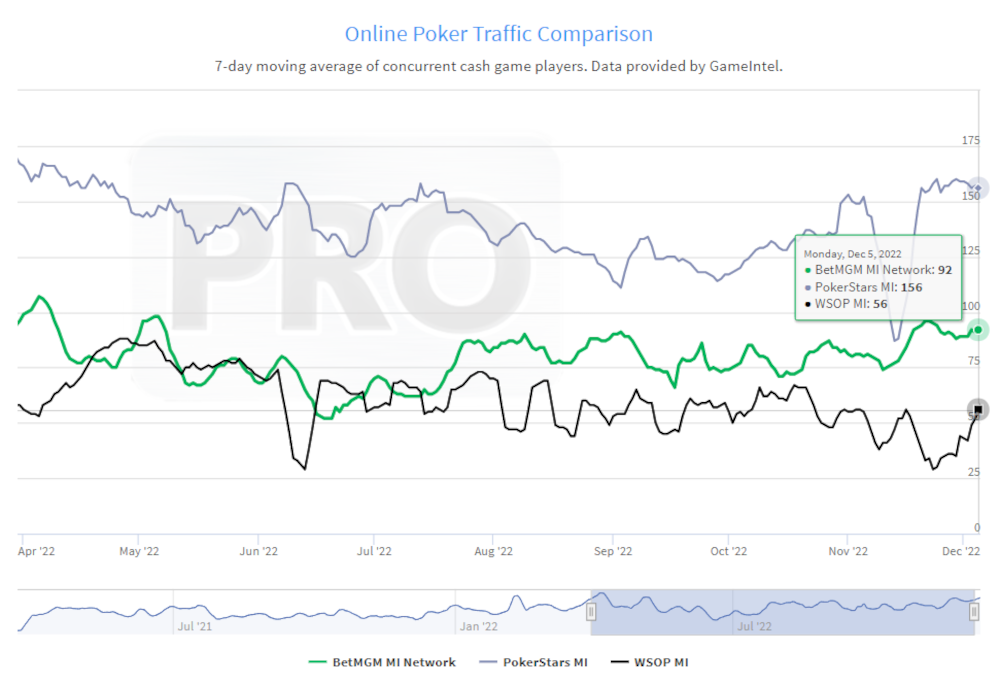 Expect to See PokerStars Logo at "The Pizzarena"
Red Wings fans are a passionate group. For 70 years, fans have shown their devotion to the team by throwing dead octopuses onto the ice.
PokerStars won't have to go to such lengths, but its partnership with the team will be a marketing boon.
At Little Caesars Arena, PokerStars said its brand would be "prominently featured during home games" but didn't go into specifics. Similar partnerships elsewhere — such as last year's agreement between BetMGM and the NHL's New York Rangers — have included signage on dasher boards at the stadium, the ice, and the Zamboni.
The operator said the Red Wings' iconic winged wheel would also be displayed prominently on PokerStars' marketing materials.
"This is a partnership that our fans, especially poker players, will really enjoy," said President and CEO of Ilitch Sports & Entertainment Chris McGowan. "It's great to see PokerStars' branding on the ice level at Little Caesars Arena, and we're very appreciative of their support."
While neither PokerStars nor the Red Wings disclosed the number of years for the partnership, the operator said responsible gaming would be a "key component" of the agreement.

Last verified: November 2023
Great Welcome Bonus!
100% deposit bonus up to $600!
Get $100 in casino bonus after wagering $1
Great variety of gaming options
Quality player rewards program
Claim Signup Offer
Please play responsibly. If you or someone you know has a gambling problem and wants help, call 1-800
GAMBLER
.
Partnership Gives PokerStars Edge Over BetMGM,
WSOP
The rewards, tournament action, and branding opportunities all represent a hat trick for PokerStars in its competition with BetMGM Poker MI and WSOP MI.
That said, PokerStars MI has been dominating its rivals, at least in terms of cash game traffic. Data from GameIntel shows PokerStars MI had a 7-day moving average of 156 concurrent cash game seats on Monday, December 5, compared to 92 on BetMGM Poker MI and 56 on WSOP MI. GameIntel tracks cash game data exclusively for the Poker Industry PRO Data platform.
Aside from an anomaly in early February 2022 — when technical problems brought down the entire PokerStars USA network for four days — PokerStars MI has led its rivals for the entire duration of its head-to-head matchup with BetMGM and WSOP.
Getting an accurate picture of how well PokerStars MI has been competing against its rivals in revenue is a more challenging lift since the Michigan Gaming Control Board (MGCB) doesn't separate online poker revenue from online casino. BetMGM has been dominant by that metric — it grossed $52.3 million in October, compared to $5.3 million for Caesars and $2.5 million for PokerStars (and its Stars Casino brand for online casino).