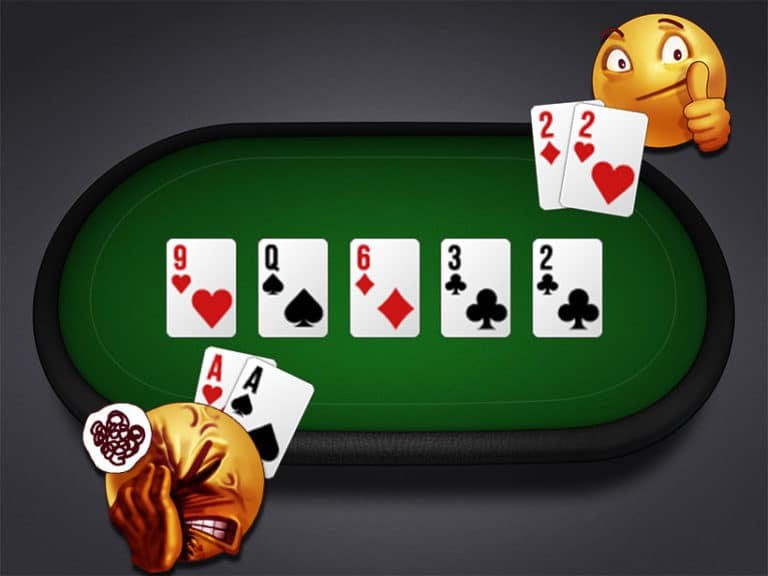 WSOP Ontario is one of the leading operators in the emerging Ontario online poker market and offers one of the most innovative and versatile online poker platforms.
One of the unique features of WSOP Ontario, exclusive to the site, is the EV Cashout feature, which allows players to avoid bad luck, reduce the stress of playing in cash games, and will enable you to even out your EV as much as possible.
While similar features were introduced internationally by some operators, this is the first time for WSOP to offer such an option to its players, so let's look at how it works and how you can use it to your advantage.
How EV Cashout Works
EV Cashout is a unique feature players can use in Texas Hold'em cash games during all-in scenarios, although specific criteria must be met.
To use EV Cashout, you must be in an all-in confrontation with one or more players, and one of the players must have at least 60% equity. EV Cashout is only available once the flop has already been dealt, so you won't be able to use it during preflop all-ins.
Each player gets to decide whether they want to take the EV Cashout or not, regardless of what other players have decided. If you decide to take the EV Cashout, you will receive your equity in the pot according to the following formula:
EV Cashout = (Pot Size — Rake — Jackpot Fee) x Equity
If you have 60% equity in the pot, you can expect your EV Cashout to be worth just under 60% of the pot, as rake and jackpot fees are applied first. Additionally, a 1% fee will be applied to the Cashout amount by the operator on all cash game tables.
Once you have accepted the EV Cashout, you will no longer compete to win the pot. Further cards will be dealt out, and players who have rejected EV Cashout will still have a chance to win the whole pot. Regardless of what cards come, you will receive your EV Cashout and end your participation in the hand.
WSOP

Ontario EV Cashout in a Nutshell
Offered in Postflop All-In Confrontations
Receive Your Equity Minus a 1% Cashout Fee
You No Longer Compete for the Pot
Other Players' Choices do Not impact your Decision
Pros and Cons: Is EV Cashout Worth It?
This brings us to the big question: is EV Cashout worth it, and when should you accept or reject it?
The answer to that question is very subjective, and no single solution fits everyone. The 1% fee that the operator applies means you will lose a small portion of your winnings each time you accept an EV Cashout, making it -EV to do so.
However, the loss you incur will be slight compared to the size of the pot, and it can save you a lot of stress, tilt, and dropping in stakes due to an unfortunate run of cards.
Cash game players can encounter big losing streaks because of inevitable bad luck in all-in sable, which can lead to a significant loss of bankroll and force players to drop down or question their skills following several bad sessions.
Having EV Cashout at your disposal will allow you to go into all-ins more confidently, knowing you can cash out your equity even in the biggest pots you play without relying on the turn and river bringing favorable cards.
For many poker pros, the 1% fee they would have to pay is considered not worth the effort, but most recreational or semi-pro players consider the feature a godsend.
If you want to decide, the best thing to do is head on to WSOP Ontario and see how the feature works in real money games and whether it helps you play your own game with less stress, fear, and tilt!