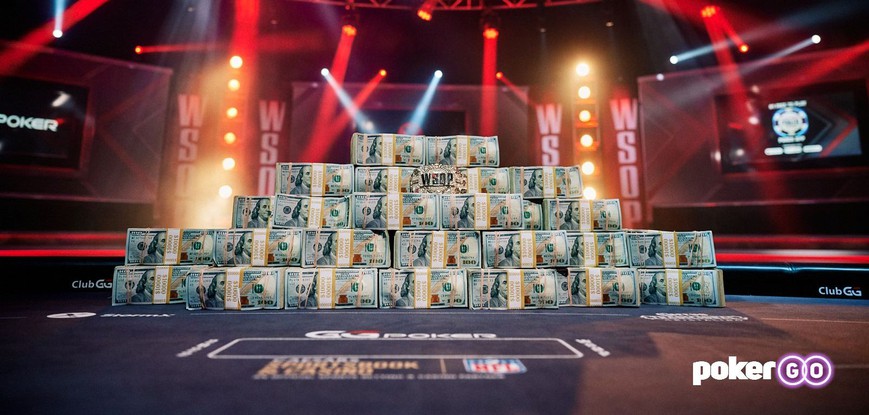 One of the most exciting aspects of online poker for tournament players is the tournament series, where operators put out a special lineup of events with a specific theme. Typically, tournament series will also offer special prizes with inflated guarantees and/or unique trophies and awards. The real money New Jersey online poker market offers some of the biggest tournament series of the year — here is a look at the top do-not-miss series.
No matter which operator a player chooses, they will have plenty of choices when it comes to the tournament poker series. The three major NJ operators — BetMGM, PokerStars, and WSOP — run several special series throughout the year, so players will have no trouble finding some hot tournament action year-round.
Based on previous editions, this article will look at a few of the best NJ online poker tournament series. Every operator has standout features, with PokerStars NJ leading the pack with its twice-a-year Championships Series, WSOP NJ offering bracelets to players at home, and BetMGM Poker NJ throwing PKO parties.
See below for six of the top tournament series on NJ online poker apps, with two highlighted series for each operator.
NJ Online Poker Tournament Series: The Best Value in Town
One thing that makes tournament series so appealing to players is their value. With multiple events over a short period of time and typically inflated guarantees leading to bigger fields, tournament series tend to offer a lot more value to players than regular daily or weekly games.
PokerStars NJ —
COOP

&

SCOOP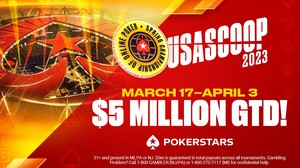 PokerStars NJ has some of the best tournament series in the New Jersey online poker market. Its iconic global COOP brand runs annually with separate spring and fall series that generally have some of the biggest guarantees of the year.
In 2023, the PokerStars NJ player pool expanded to include Michigan in the first new multi-state poker network since WSOP's 2017 link-up between NJ and NV. This will mean much bigger player pools and much bigger prizes, with the NJ/MI version of 2023 USASCOOP already out with $3 million guaranteed across 126 events. No doubt US COOP in the fall will be bigger as well.
Get ready to play in the biggest Spring Championship in the Garden State! Sign up for PokerStars NJ and get ready for all things SCOOP!
WSOP

NJ — All About the Bracelets & Rings

WSOP is all about the bling, and players on WSOP NJ have their own shots at winning iconic WSOP Gold Bracelets and Circuit Rings from the comfort of their homes. The NJ WSOP market has been linked with Nevada since 2017, so WSOP's tournament series feature boosted player pools with players from both states competing in them.
While the 2023 WSOP is running in Las Vegas, online players who stayed home in New Jersey will still get to compete for the same gold bracelets via the online series. This year, there will be 20 bracelets awarded online to the NJ/NV shared player pool, with the action starting on June 1. With so many players flocking to Vegas, where they can also compete online, there's sure to be a massive turnout and guarantees to match. Players on WSOP NJ also enjoy regular online Circuit events throughout the year with big guarantees and Circuit Rings at stake.
Sign up for WSOP NJ and start your hunt for the most coveted jewelry in New Jersey online poker. Visit our WSOP NJ Review to learn more.
BetMGM Poker NJ — Fast-Paced Action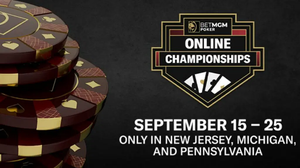 BetMGM Poker NJ is also coming in strong with tournament series throughout the year. Last summer, the operator put on the Summer PKO Fest with an average buy-in of $68 and more than $150k guaranteed, while earlier in 2022, it put on the Double Trouble Series that paired regular games with PKO events each day.
The operator also ran the first ever BetMGM Poker Championship, with $1 million guaranteed and many qualifiers winning their way to the live game at Aria through online satellites.
Take advantage of the BetMGM Poker NJ deposit bonus that gives double rewards by signing up and creating your account.
Best NJ Online Poker Series at a Glance