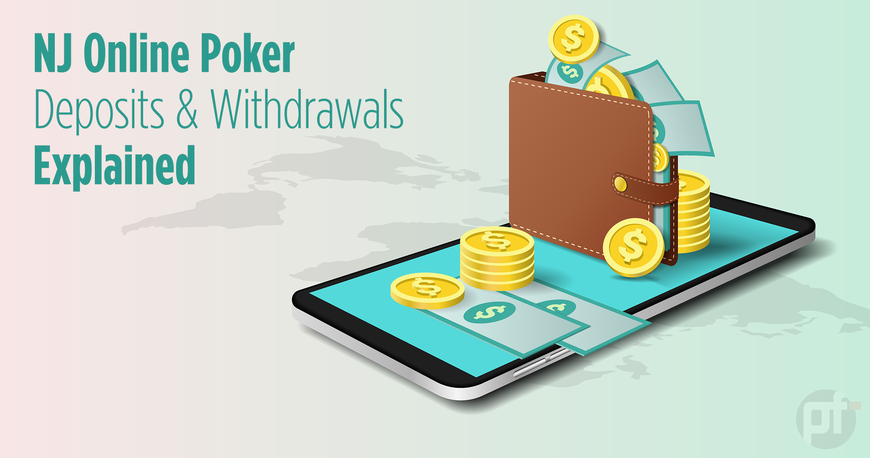 Over the past decade, New Jersey has seen significant growth in its online poker industry, surpassing other US states in many aspects. Notably, real money NJ online poker operators have distinguished themselves in payment processing by offering a wider variety of payment methods and faster cashouts compared to other regions.
Leading online poker rooms in NJ have implemented various modern payment options to ensure players can select their preferred processors and receive the best service possible.
This article examines the deposit and withdrawal methods available to online poker players in New Jersey, considering factors such as accessibility, fees, and other important considerations relating to online payments.

Last verified: August 2023
Special Signup Offer
100% deposit bonus up to $1000!
Up to $75 in

MTT

tickets on top of the bonus
Frequent

MTT

series with good guarantees
Great action around the clock
Please play responsibly. If you or someone you know has a gambling problem and wants help, call 1-800
GAMBLER
.
Online Poker Payment Processing: The Most Important Factors
When it comes to online poker deposits and cashouts, there are three important things to consider. These are security, speed, and cost of making transactions.
Security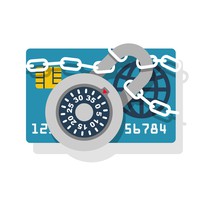 When it comes to payment security, NJ online poker rooms have done an excellent job of protecting their players from any possible safety concerns.
Making a deposit or cashout from major NJ online poker operators means only sharing the necessary banking details with the operators — or none at all if using an e-wallet like Skrill or PayPal. You can bank on the fact that your personal and financial information will be kept safely and securely at all times, with all operators employing the most modern encryption technology to ensure your information and money remain intact.
You can also fund your account with peace of mind knowing that all player funds are kept totally segregated from the site's operating funds. This means that you never have to worry about your money being used for anything else, and there is no way for the operator to shut down or disappear and take your funds with it — a major concern with risky offshore sites.
Speed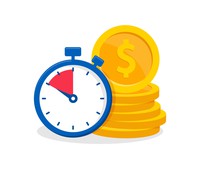 All online poker deposits in New Jersey are processed instantly, except those made by wire transfer, a payment method usually used only for large deposits and transactions.
Withdrawals, on the other hand, can take up to 48 hours to process and a few more days to arrive in your bank account, depending on the payment method you choose. Bank transfer and check by mail typically take the longest to process and receive.
If you decide to request your cashout via your PayPal, Skrill, or ApplePay account, you will have the cash at your disposal much faster than that. Another speedy option is cash at the casino cage, where you can get your money in person at the poker site's land-based partner casino, and no banking information is required.
Cost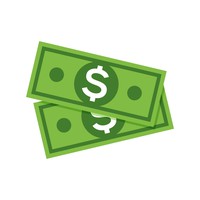 Finally, there is the matter of costs and fees. For the most part, online poker operators cover all withdrawal fees themselves, except in cases where very small withdrawals are requested, in which case you may have to pay a small fee on your cashout.
There are typically no fees to deposit, but some methods may require a small fee to withdraw. Popular methods like PayPal, Skrill, and direct bank transfer are so commonly used because they are both free and easy.
Compared to jurisdictions worldwide, NJ online poker operators offer some of the safest, fastest, and most reliable money-handling mechanisms, which is great for poker players in this state.

Last verified: August 2023
Great Welcome Bonus!
100% deposit bonus up to $600!
Play one hand & get $100 in bonus play funds
Top-quality mobile app
Best online

MTT

schedule
Please play responsibly. If you or someone you know has a gambling problem and wants help, call 1-800
GAMBLER
.
Online Poker Payment Methods in New Jersey
As stated earlier, NJ poker players enjoy a wider selection of payment methods for online poker deposits and cashouts compared to others.
These methods include direct banking payments, online e-wallets, and even cash payments for added convenience.
These are some of the most popular you can use:
Credit Cards
Credit and debit cards are the most popular payment methods for online poker players in New Jersey and beyond.
At the top NJ online poker sites, you can make deposits using Visa, MasterCard, and AmEx cards, with all deposits processed instantly and without any fees.
However, you will not be able to withdraw funds back onto your card, which can be a hassle at times, which is why some players opt for different payment methods.
Wire Transfer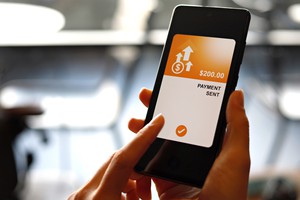 A simple wire transfer is a great way to move your money around without any security risks that may be associated with using your card digits online.
However, it is important to note that wire transfer deposits are the only ones that are not processed instantly, which is why most players avoid using this payment method to make deposits. It is also important to note that wire transfers usually require a small processing fee.
A wire transfer is a great option when you are looking to make a cashout after having made a deposit from your credit card.
A wire transfer cashout may take up to a few days to reach your account, but it will arrive there safely and without any unforeseen costs.
PayPal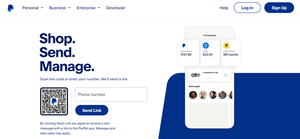 PayPal is one of the most popular and most trusted e-wallet services in the world and one that most online poker operators in New Jersey accept as both a deposit and a cashout method.
As an e-wallet, PayPal keeps all your financial information safe and under the highest security, eliminating the need for you to share such info with poker sites (or any other sites) directly.
All deposits via your PayPal account are available for play instantly, while your cashout requests should typically be processed within 24 hours.
Once the money is in your PayPal account, you can use it to shop online, quickly transfer it to your bank account or debit card, or transfer it to other PayPal accounts as you see fit, making this one of the most convenient payment methods for online poker players.
Skrill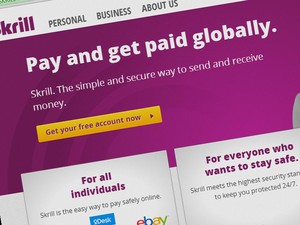 A slightly less popular e-wallet in the US, Skrill is huge in Europe and is another online payment service that will provide an extra layer of security and make moving money around very easy.
You can use your Skrill account very similarly to your PayPal account, as you can deposit funds through it, receive cashouts into it, and pay for things online using your Skrill balance.
Most Skrill withdrawal requests are processed within 24 hours as well, making this a great alternative to PayPal if you don't want to use that service for some reason.
Last verified: August 2023
Special Signup Offer
100% deposit bonus up to $1000!
Up to $100 in free play with first deposit
Top-quality software
Compete for

WSOP

bracelets & rings
Please play responsibly. If you or someone you know has a gambling problem and wants help, call 1-800
GAMBLER
.
Apple/Google Pay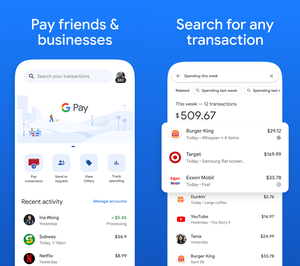 Apple Pay and Google Pay have become extremely popular services among the users of the corresponding mobile devices in recent years.
With online poker in New Jersey being played largely on mobile devices, it is no surprise that most operators in the state offer these mobile payment methods. These payment devices aren't restricted to mobile either. Both can be used on desktop computers by using the Chrome browser for Google Pay and Safari browser for Apple Pay.
You can use your Apple Pay or Google Pay account to fund your online poker account and withdraw your winnings. These withdrawals are some of the fastest in the industry.
If you are looking for a convenient way to make online poker transactions and are already comfortable using one of these services in your daily life, you should have no problem using them for playing online poker.
Cash at Cage

Making a deposit at cages of major live casinos in New Jersey is yet another way you can fund your NJ online poker accounts.
In NJ, state online gambling regulations require each online poker site to have a land-based casino as a partner.
To use this payment method, you must make a trip to the casino affiliated with your chosen poker site, access the cage, and request a deposit or a withdrawal.
The great thing about this payment method is that it's the only one that can provide instant withdrawals — in cash! — in a process akin to cashing in your chips at the cage.
You will not need to pay any special fees or costs for your withdrawals, making the trip out to the casino the only limiting factor. This is an ideal payment method if you want to be completely secure and not risk using your banking details online in any way.
PayNearMe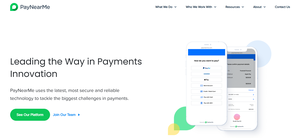 PayNearMe is another payment service provider that you can use in various ways, but what makes it unique is that you can use it to make cash deposits to play online poker in NJ.
After downloading the PayNearMe app to your device, you will be able to make a deposit using this payment method. You will receive a barcode, which you need to take to a physical PayNearMe location and then make a cash payment. You can find PayNearMe at participating 7-Eleven, CVS, Walmart, Walgreens, and Family Dollar stores, among others.
Once the payment is processed, your deposit will instantly become available for play with the operator, and you will not need to share any banking details online.
This payment method cannot be used to make cashouts, so you will need to use an alternate method for withdrawing funds, such as a wire transfer, PayPal withdrawal, cash at the cage, or a physical check mailed to you.
Want to sign up and start playing but not sure where to start? Head to our complete guide to real money NJ online poker to learn about the poker sites, how to join, tournaments, and more.