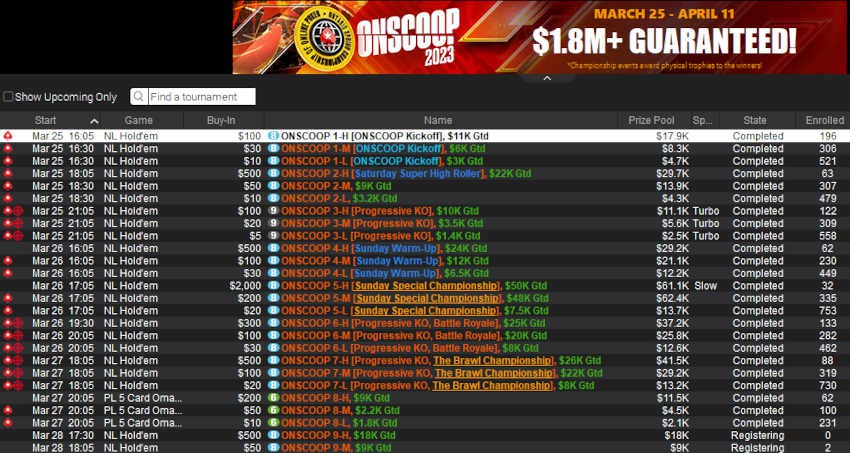 The first quarter of 2023 has been a rather exciting one for all online poker tournament fans in the Heartland Province, and PokerStars Ontario has played a significant role in this. The operator has been heavily focusing on tournaments this year, setting up several series, one after another, in rapid succession.
Thanks to this, all Ontario online poker players had plenty of opportunities to join the action and compete for generous prize pools on PokerStars. We have seen a nice mix of different buy-in levels, tournament types, and game variations over the past three months, with the operator, once again, demonstrating its tremendous experience in running online poker events.
Right now, the first-ever Ontario Spring Championship of Online Poker is happening on the PokerStars ON app, featuring CAD $1.8 million in guaranteed prizes. Plenty of action remains as ONSCOOP continues until April 11, so those looking to take part should head over to PokerStars and get in the game.
With March drawing to an end, we are bringing you an overview of all major events that have taken place at PokerStars Ontario in Q1 2023, with the firm belief that these are the sign of even bigger and more exciting things to come in the future.
Winter Series Kicked Things Off

PokerStars Ontario made its intentions pretty clear in late December last year. The operator kicked off the Winter Series, which stretched into 2023. It was an interesting series with a wide scope of buy-ins, offering something for all bankroll sizes.
Running over two weeks and featuring more than CAD $1.4 in guaranteed prizes, the Winter Series was a big success for the operator, despite some small overlays along the way. The $150k Main Event was one of the tournaments to feature a slight overlay, but given the $300 buy-in and taking place during the holidays, 480 was a decent number of entries.
The series also featured two phased events — both of which handsomely beat their guarantees, showing that the love for tournament poker is strong in Ontario.
Chinese New Year Series Kept Players on Their Toes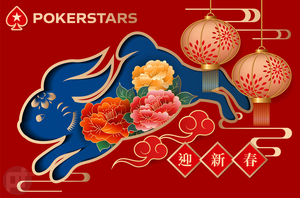 The operator did not give players much time to rest after the Winter Series as it kept the ball rolling straight into the Chinese New Year Series. This was no small affair, as the operator offered 75 unique events, including a couple of high rollers.
The Main Event featured a smaller but respectful guarantee of $65,000, while lower-stakes players could join the action in cheaper tournaments. The lowest buy-ins for the series were priced at just $5, and, as always, players had access to numerous satellites for bigger events.
Rich Action Continued in February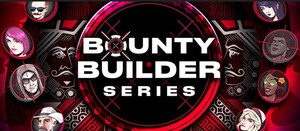 February was another action-filled month at PokerStars Ontario, with the operator running two series that month.
The 50/50 Series kicked off with $250,000 in guarantees spread across 50 events, with each tournament priced at $50. When it was all said and done, the series awarded well over $300,000 in prizes, handsomely beating its guarantees.
But that was only the warm-up for what was to come with the first-ever PokerStars Ontario Bounty Builder Series that kicked off in the second half of February. The operator offered $700,000 in guarantees over 100 tournaments, all of them featuring the popular progressive knockout (PKO) format.
Once again, the series turned out a great success all over the shot, with over 25,000 entries in total and over $1,000,000 in prizes awarded by the time it was all said and done.
ONSCOOP

& Beyond
The Bounty Builder Series wrapped up in mid-March, and, once again, PokerStars Ontario wasted little time rolling out the next big event. The operator announced the first-ever version of the popular Ontario Spring Championship of Online Poker (ONSCOOP), treating Ontarians to almost 130 events and CAD $1.8 million in prizes.
The series is currently taking place on the platform, and there is plenty of time to join the action. There are three Main Events (as is customary for the 'COOP series), and a handful of non-Hold'em tournaments are also thrown into the mix.
If the first three months of 2023 are any indicator, tournament players in Ontario have much to look forward to at PokerStars Ontario in the coming weeks and months. As always, we will do our best to keep you in the loop with all the news about ongoing and upcoming events and best-value tournaments you do not want to miss.
Create your PokerStars account and get in on the ONSCOOP action! Or head to our PSON guide to learn more about PokerStars Ontario real money online poker tournaments.