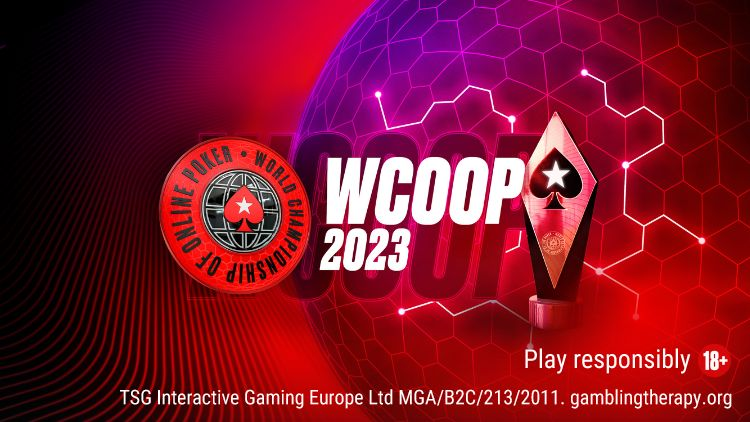 In the poker world, there are a few series that stand above the rest — the PokerStars-sponsored European Poker Tour (EPT) and the World Series of Poker (WSOP) in Las Vegas are obvious examples from the live felt, but the online poker world has its own versions of must-play series and perhaps the biggest of those is PokerStars' annual World Championship of Online Poker (WCOOP).
With 2023 marking its 22nd year running, the huge online festival from PokerStars has awarded more than $1.2 billion since its 2002 inception, with more than 7.8 million entries taking part across the two-decade run so far.
With the poker industry as a whole experiencing a big post-pandemic boost and in the wake of the biggest Main Event ever, there is every reason to expect big numbers for the 2023 edition of WCOOP.

Last verified: December 2023
Special Signup Offer
100% deposit bonus up to $600!
Deposit $20 and get $30 worth of free play
One of the best mobile apps
Biggest

MTT

guarantees
While the full schedule of events for the 2023 WCOOP has not yet been released, PokerStars has announced the series will run from September 10 through October 4 for close to a month of online poker action.
The general format of a WCOOP series is usually something of a "three-for-one" deal with three versions of each event priced differently, giving players access to Low, Medium, and High buy-in versions of nearly every event and there is no reason to believe this year will be any different.
21 Years of
WCOOP

by the Numbers — Total Stats for 2002-2022
No. of Tournaments: 2105
Total Entrants: 7,808,769
Total Prize Pools: $1,203,803,287
First Place Prizes: $184,472,406
Two-Plus-Decades of Championships
From humble beginnings in 2002, the WCOOP from PokerStars has grown into perhaps the pinnacle of online poker supremacy. The first time it ran in 2002, it was a much smaller affair with only nine tournaments and total prizes of less than $800k. Fewer than 2500 entries were recorded for the games in that inaugural year, but the following year saw a massive increase.
While the number of games in 2003 only jumped to 11, the total entries were nearly three times the previous year with more than $2.7 million in prizes, more than a three-fold increase from 2002. The games kept growing from there, and before long, WCOOP became the most coveted online poker title.
The series first cracked 100k entries in 2009, and that was a huge year-over-year increase of about double 2008's numbers. That also pushed the prizes above $50 million for the first time, just 7 years after the first edition of the series. Less than 10 years later, in 2018, the series cracked one million entries for the first time, coming just shy of $100 million in total prizes.
Since 2019 however, WCOOP has posted more than $100 million in total prizes in three of four years, with the all-time record coming in the unusual pandemic-fueled year of 2021 when more than 1.4 million entries competed for an astonishing $122 million in total prizes. That number dropped to about $108.5 million last year, which was still the series's second-biggest prize pool to date.
Brazil Leads in Titles, but UK Has Best Player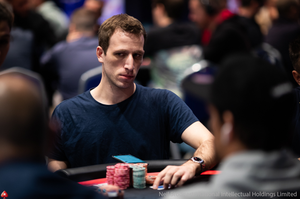 There is a bit of a battle at the top of the national standings for WCOOP titles. While Russia held the lead with 193 through 2021, that country did not record a win in 2022, leaving the two countries tied for second place, the UK and Brazil, to surge ahead. Brazil crushed the 2022 series with 70 titles, taking the lead with 241 through 2022, compared to UK's 213.
That said, the UK boasts the best PokerStars Championship player in the world, Benny Glaser. Glaser powered through the 2023 SCOOP series this year with three victories, bringing his total to 18 'COOP titles since 2016, more than any other player in history with eight of those coming in WCOOP events and four from last year's fall series. With seven titles in the last two versions of 'COOP, it is clear Glaser is the man to beat in the upcoming WCOOP in September.
Stay tuned here on pokerfuse for details on the schedule when it is released, and check out the PokerStars app for your chance to satellite into what is sure to be one of the biggest online poker festivals of all time.

Last verified: December 2023
Special Signup Offer
100% deposit bonus up to $600!
Deposit $20 and get $30 worth of free play
One of the best mobile apps
Biggest

MTT

guarantees
WCOOP

Stats All-Time
| Year | Tournaments | Entrants | Prize Pool | Avg Prize Pool | First Prizes |
| --- | --- | --- | --- | --- | --- |
| 2002 | 9 | 2,452 | $799,150 | $88,794 | $222,066 |
| 2003 | 11 | 6,796 | $2,716,100 | $246,918 | $684,700 |
| 2004 | 12 | 10,085 | $5,999,300 | $499,942 | $1,059,807 |
| 2005 | 15 | 19,727 | $12,783,900 | $852,260 | $2,296,614 |
| 2006 | 18 | 27,398 | $18,674,300 | $1,037,461 | $2,962,562 |
| 2007 | 23 | 40,280 | $22,897,123 | $995,527 | $4,273,248 |
| 2008 | 33 | 55,686 | $39,958,200 | $1,210,855 | $5,929,103 |
| 2009 | 45 | 112,739 | $51,571,800 | $1,146,040 | $8,401,707 |
| 2010 | 62 | 140,790 | $62,717,400 | $1,011,571 | $10,455,464 |
| 2011 | 62 | 119,832 | $47,121,157 | $760,019 | $7,804,392 |
| 2012 | 65 | 126,050 | $52,153,962 | $802,369 | $8,107,823 |
| 2013 | 66 | 144,935 | $63,242,622 | $958,222 | $8,853,119 |
| 2014 | 66 | 138,514 | $61,935,186 | $938,412 | $8,654,375 |
| 2015 | 70 | 109,904 | $66,245,305 | $946,362 | $9,850,376 |
| 2016 | 82 | 122,310 | $68,569,327 | $836,211 | $11,255,526 |
| 2017 | 164 | 662,529 | $91,433,722 | $557,523 | $12,712,347 |
| 2018 | 185 | 1,062,910 | $99,559,391 | $538,159 | $15,507,317 |
| 2019 | 219 | 1,172,858 | $104,735,858 | $478,246 | $15,765,055 |
| 2020 | 225 | 1,119,186 | $99,780,229 | $443,468 | $14,333,228 |
| 2021 | 306 | 1,428,869 | $122,340,165 | $399,804 | $18,342,344 |
| 2022 | 367 | 1,184,919 | $108,569,090 | $295,829 | $17,001,233 |