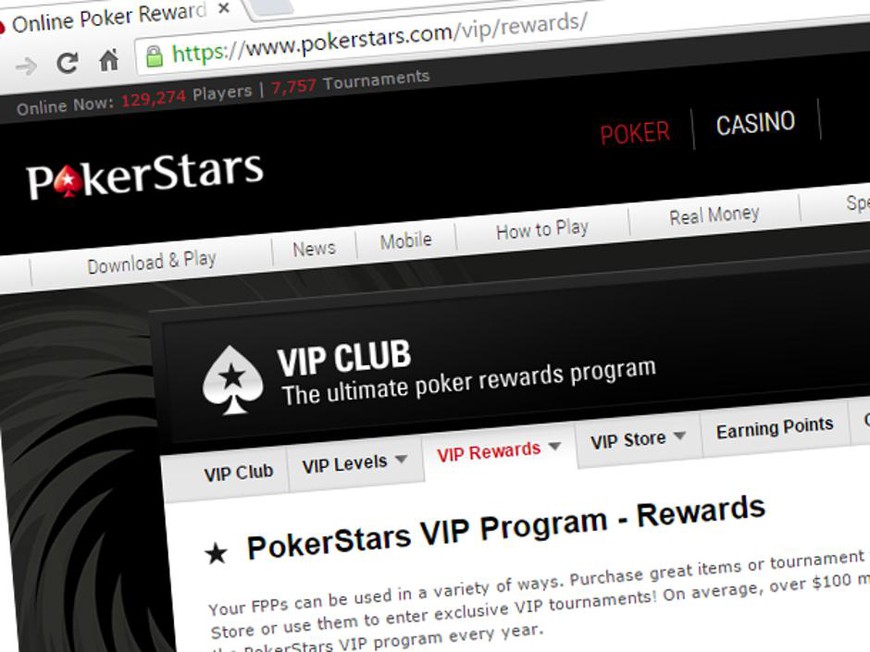 PokerStars has announced that it will be "significantly" reducing the rewards it provides to its highest volume players as part of a complete overhaul of the company's loyalty program.
The announcement came following the discovery by a forum poster on Two Plus Two of a web page on the Russian-language version of PokerStars' site documenting the upcoming changes.
"We are introducing these changes to move towards a more balanced long-term poker economy and to return the game back to one that rewards skill via winning at the tables rather than playing primarily for volume," company spokesperson Eric Hollreiser explained in a blog post announcing the changes.
Rewards programs are a staple of online poker with the value of such programs commonly measured against the rake or fees paid by customers during play. Rakeback, the common term used for describing the amount of rewards players can receive from these loyalty programs, will be capped at 30% for a vast majority of PokerStars players starting January 1, 2016.
Players that achieve Suprenova Elite status in 2015 will have their rakeback equivalent capped at 45% in 2016. Suprenova Elite status will be eliminated at the end of the year.
Though the value of PokerStars' VIP program has varied depending on a number of factors, more than 70% rakeback equivalent was not considered uncommon for some of the higher volume players.
VIP Rewards will be removed entirely from the highest stakes games on the site. Play at No Limit and Pot Limit games with blinds of $5/$10 and higher and Fixed Limit games at $10/$20 and above will no longer generate rewards due to the "high transaction costs and operation costs of monitoring these games."
More Third Party Software Restrictions
PokerStars has also promised to further reduce the use of third party software tools in its online poker rooms through changes in its software. According to Hollreiser, online poker "shouldn't be about clicking a button because harvested stats tell you to."
PokerStars recently released a new list of prohibited software, but stopped short of banning popular Heads Up Displays (HUDs) like PokerTracker that project a player's and his/her opponents' statistics on the computer screen during play.
However, a Tweet from PokerStars Pro Daniel Negreanu indicated that HUDs may be the next target of future third-party software restrictions promised to be unveiled throughout 2016.