Partypoker Hints a New
VIP

Program is Coming

Changes to be announced soon will end the loyalty points store.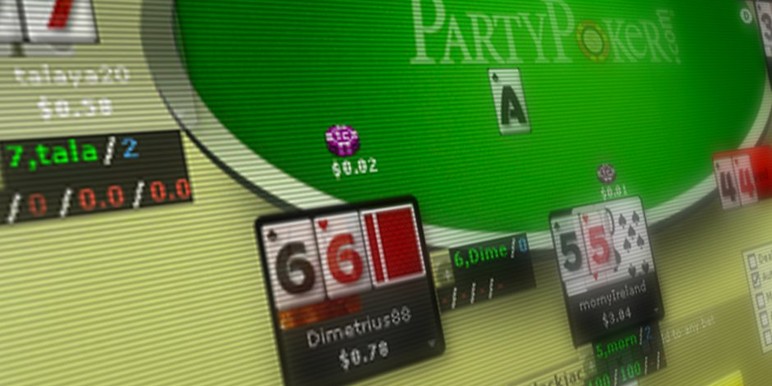 A recent website update briefly put live in error hints that partypoker is set to revamp its VIP program in the coming weeks.
According to suggestions on the web page, which a partypoker representative stated was an "initial draft" and has since been removed, the current VIP points system will be ending, and players should cash in their points balance ahead of time.
"The recent communication regarding our loyalty program was pushed live in error hence why the page was removed. The information on this page was an initial draft and the dates mentioned are no longer relevant," a partypoker representative posted publicly.
"We will be announcing our plans for a new loyalty program in the next few weeks and will provide a confirmed date for the launch of the new scheme."
Players were reassured that they would be given an extended period of time to spend their loyalty points in the store before the system is removed.
Party Loyalty
The operator last refreshed its loyalty program two years ago, reducing the points requirement for reaching each tier. In 2013, the company ended its top VIP tier, Palladium Elite, and capped rewards at 30%.
In that time, the company has been using its missions system extensively to encourage player loyalty in large promotions.
No further details on the loyalty program are available, but there has been a general industry trend towards achievements and personalization instead of straight VIP tiers and cash rewards.
Unibet launched with an achievements-only VIP program in 2014 and 888 switched to something similar last year. The upcoming changes to PokerStars' loyalty program will end tiering and switch to a multi-vertical, personalized system.
"Despite the amazing growth … the promotions could be done in a way that encourages a different style of play""We are extremely hopeful that you will prefer our new system," the partypoker representative added. "It's much simpler than the existing scheme and will provide regular rewards for players."
Leonard Stays On
One ambassador who may well be involved in constructing the new VIP program is Patrick Leonard, who joined the partypoker team a year ago and recently announced that he had agreed to extend this relationship until the end of the year.
"My main wish was that I could be more involved in the development of the company in terms of structures, tournaments, software, promotions and being the link between the players and the company," Leonard stated.
The professional poker player and live streamer said that one responsibility was heading up a "think-tank" of mostly professional poker players that work to "[come] up with ideas about how to optimize every part of the product that the company offers."
"Since I came to [partypoker] the site has improved a lot," stated Leonard, listing some of the many improvements to the product in the last year, but he conceded that more work needs to be done.
"Despite the amazing growth, I know there is a lot of areas for improvement, the lobby is currently far from optimal, the schedule could do with a little bit of tweaking, the promotions could be done in a way that encourages a different style of play," he added.
When Leonard first signed up in 2016 he said he would be disappointed if partypoker were not number one in a year. Sitting at fifth in cash game traffic among dot-com operators today and down over 15% year-on-year, he will have to put any discouragement to one side if he is to help right the ship.
This article originally appeared on Poker Industry PRO and has been republished here as a courtesy to our readers. Please visit Poker Industry PRO for more information on the industry intelligence services that are available, or email [email protected] to get a free trial.