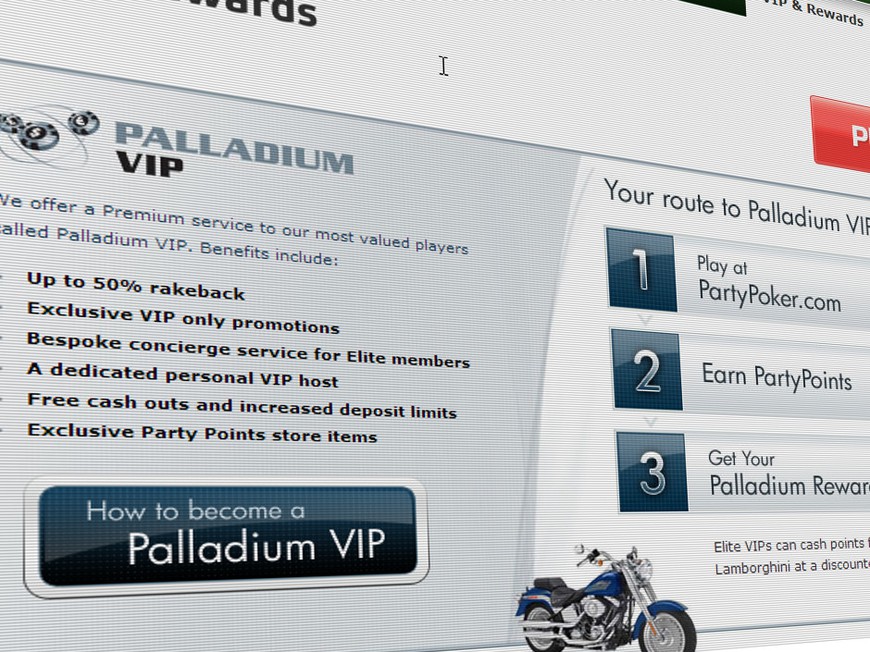 PartyPoker will remove its top VIP tier, Palladium Elite, and remove all bonuses that give more than 30% effective rakeback, the company announced on its website last week.
The changes will come into effect on April 1.
Top-tier players are recommended to cash in any points on the highest value bonuses possible by March 31. Players also have until this time to reach Palladium Elite so they can access the high bonuses in the store.
"We believe the change will allow us to manage our poker room more effectively and ultimately allow for fairer distribution of bonuses across the network," a Party Poker representative explained in the announcement.
PartyPoker currently offers five different VIP tiers: Bronze, Silver, Gold, Palladium and Palladium Elite. Players achieve Palladium levels by reaching a certain number of points in a calendar quarter.
Achieving Elite allows players to spend 300k points on either $50k instant cash, the equivalent of 33% rakeback, or a $75k bonus with a play-through requirement, worth 50% rakeback.
With the addition of other monthly promotions, players can often reach up to 65% rakeback or more, making it comparable to PokerStars Supernova Elite status.