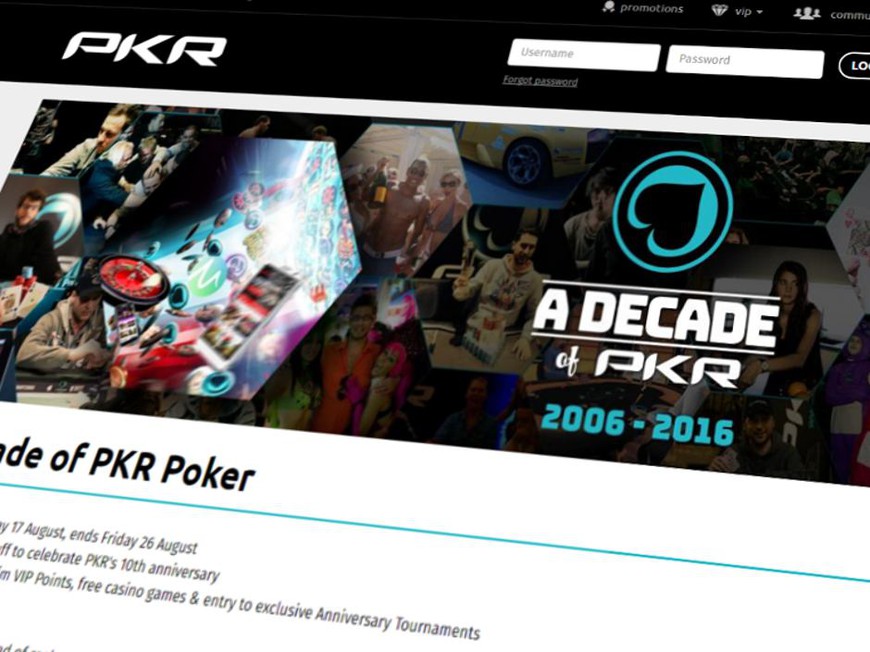 PokerStars is reimbursing all players who lost money following the closure of online poker room PKR, PRO can reveal.
According to PokerStars, approximately 60,000 players were left out of pocket when the UK-focused independent online poker room went offline in May.
PokerStars will reimburse all players with funds owed, no strings attached, a company spokesperson told PRO, by depositing the money into their PokerStars accounts for immediate access.
The "majority" of affected players already have accounts with PokerStars, the company said, and will have their PKR balance credited to their accounts. Players who do not yet have a PokerStars account will need to create one, but the funds will be made available for play or withdrawal without restriction, PokerStars stated.
PokerStars will contact all affected players today via email to explain the simple procedure to claim their funds. The company has worked with the administrator to develop a special system to ensure players have funds credited correctly.
"The recent insolvency of online poker room PKR left tens of thousands of players short-changed, and left waiting alongside all of PKR's other creditors," a blog post from Eric Hollreiser, Head of Corporate Communications at PokerStars, reads.
"This is what happens when players aren't protected as they should be. It isn't fair, it isn't right. We've decided that we're going to make those players whole and have signed an agreement with the court appointed Administrator to do so."
The PKR brand, once a niche independent online poker room and only recently in 2016 moving onto Microgaming's poker network MPN, will not be resurrected; rather, the reimbursement is what the company considers purely "the right thing to do."
"We expect that some players will choose to use that bankroll to play with us and we will gain some new customers, which is certainly a good business decision on our part," Hollreiser stated. "However, the motivation behind this move is simple: To do what's right."
Under UK regulation, online poker operators are not required to hold player funds in accounts that protect players in the case of insolvency; however, they must inform the customer of the level of protection afforded.
PKR declared their protection level as only "basic" which, under UKGC terminology, means player deposits "would still be seen as part of the business if it went bust." Many other operators, including 888 and Unibet, declare theirs as "medium" which affords some protection in the event of insolvency.
PokerStars and Full Tilt Poker are two of the few that report a "high" level of protection, where money is held in a legally separate trust.
"PokerStars keeps player money and operating funds separate and protected—we always have," Hollreiser stated. "Players' bankrolls are their money and we aim to make sure it's always available to them. As we learned in April 2011 and again last month, not all operators do."
April 2011, of course, refers to the events of Black Friday, leading to the closure of Full Tilt Poker. PokerStars famously purchased the assets of Full Tilt and reimbursed the millions of players left out of pocket.
PKR's founder lamented the closure of the online poker room in an interview published just two days ago on Casinopedia. He stated that the "poker downturn" hit the poker room hard, and the attempts to add casino games and sports failed to right the ship.
"We put as much money in it as we could have afforded," he said, adding that he has "lost a lot of money in PKR—both my initial investment and the recent attempts to try to save it."
He made no mention of the tens of thousands of players who would have lost deposits due to business mismanagement without PokerStars' last minute bailout.
This article originally appeared on Poker Industry PRO and has been republished here as a courtesy to our readers. Please visit Poker Industry PRO for more information on the industry intelligence services that are available, or email sales@pokerindustrypro.com to get a free trial.