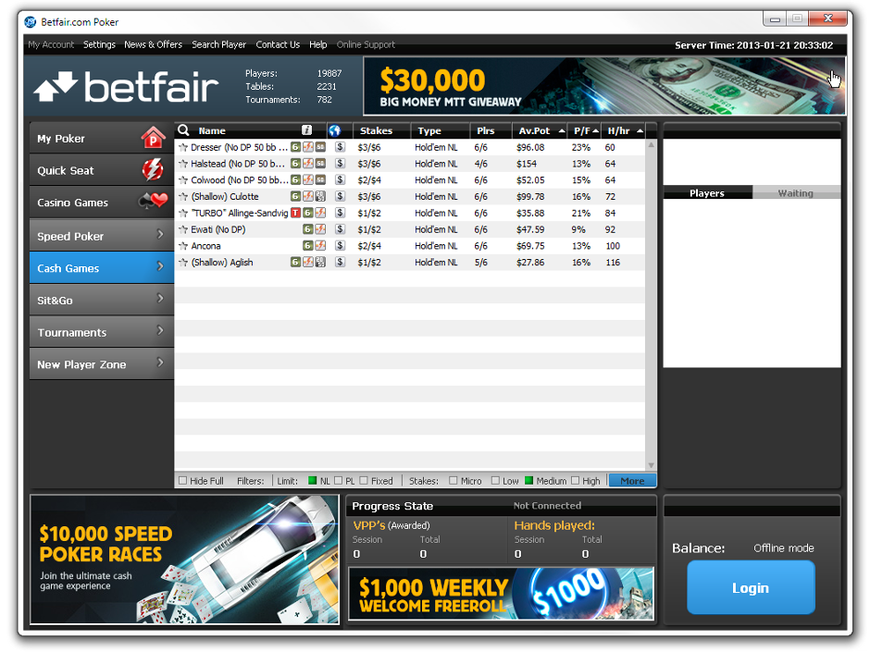 Betfair's withdrawal to regulated markets has taken a further step with the announcement that it will no longer accept new players from Russia.
A company statement to affiliates, seen by pokerfuse, explains that as the result of "recent developments within the Russian market," the group is "ceasing acquiring customers in Russia as of Friday 11th April 2014."
The company is also stopping all marketing spending, and removing the Russian language links to its site. Existing revenue deals with affiliates will continue to be honored, so it appears that there is, at the moment, no intention to cut off existing players.
Two weeks ago, a number of gambling sites, including PokerStars, were added to Russia's general internet domain blacklist. ISPs are required to block access to sites on the list which includes mainly political, pornographic and drug related domains.
PokerStars and 888poker responded to the move with statements along the lines of "it's business as usual." Betfair has adopted a substantially more cautious approach to unregulated markets.
It has pulled out of Greece, Germany, Cyprus and Spain to concentrate on what it sees as "sustainable" markets—the UK, Ireland, Denmark, Malta, Gibraltar and the US state regulated jurisdictions. It has also recently been awarded a license in Bulgaria.
The strategy has led to poker revenues falling to the point where they now represent just 2% of Betfair's business. The last financial report warned that "our increased focus on sustainable markets and subsequent cessation of direct acquisition marketing investment in jurisdictions with insufficient regulatory visibility has continued to have an adverse impact on revenue growth."
Betfair switched to iPoker from Ongame in January last year and immediately became a top tier site on the network. None of the other major iPoker skins have left the Russian market.