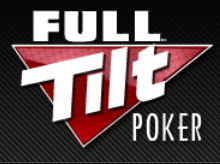 Full Tilt Poker announced Monday the relaunch of its Black Card premiere loyalty program, and the addition of its Black Card Pro team.
Black Card status gives players special benefits and opportunities when they achieve a 100-day rolling average of 500 Full Tilt Points per day. It will act as a new top tier of the existing Edge Rewards program, and should result in at least 35% rakeback.
Additionally, Black Card status allows players to compete for a 6-month long sponsorship and become a new Black Card Pro. At the end of a six month period the player that sits atop the Black Card leaderboard in any given discipline will earn their way onto the team, with benefits including 100% rakeback, a 20K prize package and a "Black Card Pro" avatar with the player's name in red.
FTP poker room manager Shyam Markus took to the Two Plus Two Forums Monday to talk in detail about the return of the promotion and detail out both the new Edge and Black Card leaderboards. He noted that in this first offering of Black Card rewards that they "don't expect everything in these leaderboards to be perfect immediately" but that they are still relying on the input from the players themselves in order to refine the system.
The current system was developed with input from the online community when Full Tilt previously reached out, in a series of threads, to ask players what criteria should be considered when looking for leaderboards that rewarded the "best" player in any given game and buy-in.
While Black Card status prior to Black Friday has no bearing on the new revamped scheme, Full Tilt did allow players, this past April, to transfer their loyalty status from competing websites to Full Tilt in an effort to help boost their player pool and to recapture some of those they may have lost due to their long hiatus.