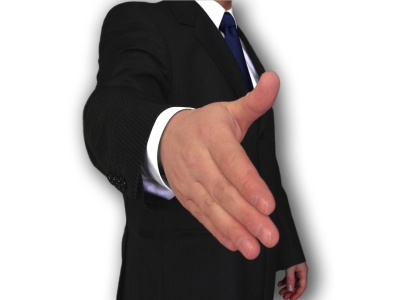 According to a statement from his attorney, Mark Taylor and Cake Poker have come to a private settlement over the rather public dispute involving $60k in winnings confiscated from his account.
"I am pleased to report that [Taylor's] dispute with Cake Poker has been resolved to his satisfaction," writes 2+2 poster "YoureToast," retained as Taylor's council since June. "Although this has been a difficult and complex process that included certain issues that have not been made public, Cake Poker has acted in an extremely professional manner in handling this and we are satisfied not only with the result but with the manner and the speed with which it has been handled."
During a span of several days in May, Taylor won over $60k in a series of No Limit Hold'em matches against a single opponent, only to find that his account had been suspended and the funds had been seized. Cake Poker Security informed him that the funds were fraudulent and attempted to justify their actions by claiming they were sure Taylor "recognized and understood" that his opponent was not utilizing "rational poker" strategy.
Concerned players hoping for details of the settlement will be disappointed. "Although I'm sure many of you will have questions, unfortunately, we will not be able to answer them due to confidentiality reasons," writes Taylor's lawyer.
Although a resolution comes as welcome news after over a month since the last update, the privacy surrounding the deal has left many Cake customers and concerned players frustrated at the lack of closure, and question marks still hang over the way Cake Poker dealt with the situation. In the thread on 2+2 where the story broke, viewed over 200,000 times and where hundreds of posters rallied behind Taylor, many professed their frustration.
"The players deserve to know how [Cake] settled this situation. There have been some significant concerns brought up about your site on just this issue alone," wrote long-time poster and moderator "Microbob" in an open letter to Cake Poker:
"If you felt it appropriate to settle for less than the $60k that [Taylor] was originally fighting for then you should have the backbone to admit that in this thread and let the people decide for themselves if they felt you handled it fairly. Your lack of communication with your very interested potential customers in this forum is frustrating. Please reconsider your decision to not represent yourself on here.
Others were skeptical over the wording in the statement. "It seems pretty clear that if [Taylor] was completely satisfied … Cake Poker would urge him to spread that news here and would likely do the same themselves," writes 2+2 poster "Deurdy":
"That textbook legal statement on how they are fully satisfied and happy with Cake's speed of dealing with all this etc makes it clear that this is an agreed statement as part of the NDA. If OP got anything close to 60k even Cake's lawyers and management would've wanted it clearly mentioned here, since that would've been in their best interest. There is no way they do not recognize that."
Ten weeks have passed since the incident. After closing Taylor's account and confiscating winnings, Cake admitted that "an error in the cashier system" at a sportsbook on their network had allowed his opponent to bring chips to the poker tables that were not deducted from his account balance. They explained that since these chips were obtained fraudulently, they had no value and Taylor would not be allowed to keep his winnings.
Taylor took his story to the forums where he provided the poker community details of the incident and copies of the correspondence with Cake Poker, all while continuing to press Cake for an answer to his most pressing question: When would he be paid back?
Cake then offered to speak with Taylor if he signed a non-disclosure agreement (NDA) that would forbid him from continuing to discuss the situation publicly. Soon after Taylor retained counsel and the flow of information into the thread halted.
The thread still continued to grow despite the lack of new information. The community recognized that in order to make others aware of the way in which Cake Poker treated its customers, they would need to keep the thread alive. Rather than allow the story to die and be swept under the rug, posters in the thread began posting in a manner that would optimize the thread in the eyes of search engines.
The thread continues to grow now. But unless Cake change their stance and choose to speak publicly on the matter – or Taylor is permitted by his lawyer to speak further – this may be the final, if unsatisfactory, scene in the saga.