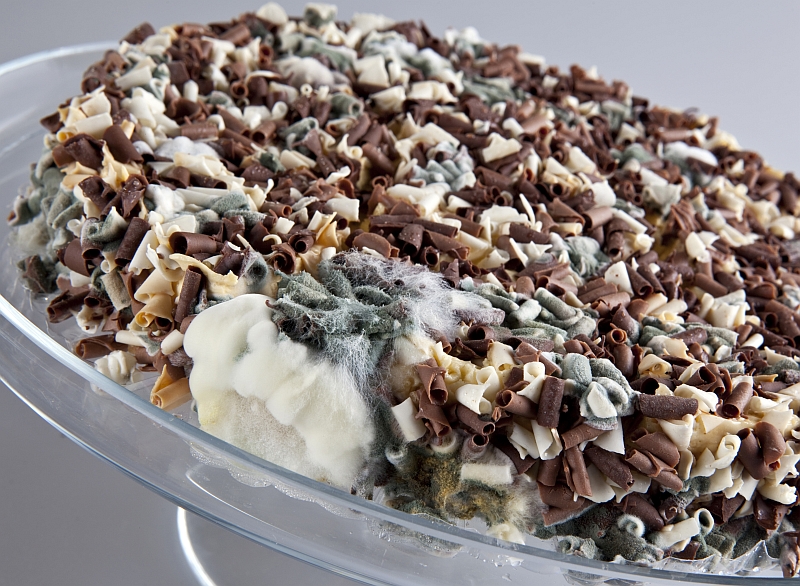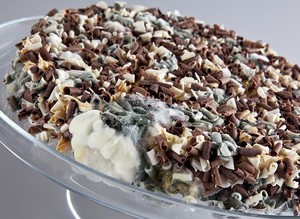 Update: This article discusses a dispute between player Mark Taylor and Cake Poker. Since the publication of this article, Cake Poker has settled the dispute privately to the satisfaction of the player.
At first, it must have felt like a dream come true for Mark Taylor.
Playing under the screen name of "Tony Guoga" on Cake Poker, Mark played a series of no limit heads up matches at high stakes against a player with the screen name "MaxSteak." Over a period of several days in May, the two players went from playing $10/$20 up to $100/200.
"The guy was insanely bad, yes," wrote Mark, writing on 2+2 under the name "LimitBOSS." "Although he didnt throw his money away every hand; he liked to gamble … and bluff a lot – but what maniac doesn't?"
In total Taylor won over $60k from MaxSteak. And that's when the troubles began. Mark's account was suspended and his winnings confiscated by Cake Poker Security. When Cake inquired as to his relationship to the MaxSteak account, Mark simply replied that he was in no way connected with the account. He'd won the money fairly at Cake's high limit poker tables.
"Rational Poker"
"We are sure you recognized and understood that the manner in which these accounts were playing against you was not rational poker. We cannot allow these funds to be retained in your poker account since they were not legitimate funds to begin with."
Security informed Mark the money MaxSteak had brought to the poker table was obtained fraudulently, and therefore all winnings earned against MaxSteak had been removed from his account.
They justified their actions by claiming they were sure Taylor "recognized and understood" that his opponent was not utilizing "rational poker" strategy.
At this point, Taylor decided to take his issue public and posted the accounts of the predicament in a thread on 2+2. In a forum frequented by skeptics, hardened from reading many tall tales from fraudsters and scammers, Mark's claims were initially met with disdain. But after providing hand histories and copies of correspondence with Cake Poker, the skepticism waned and concern surfaced.
After continuing to press Cake for answers, they revealed that "an error in the cashier system" at a sportsbook on their network had allowed his opponent to bring chips to the poker tables that were not deducted from his account balance. They concluded that as a result of the error, the chips Taylor won had no value: they were nothing more than play chips. Though they stated they were actively pursuing funds from the sportsbook to cover the cost of the chips, they did not state that they would reimburse Taylor.
Taylor kept inquiring as to when he could expect to be paid, but before Cake would continue the conversation they tried to force Taylor – who was keeping 2+2 up to date with correspondence – to sign a non-disclosure agreement (NDA) that would forbid him to continue to discuss the situation publicly.
But Cake was not offering anything in return; an NDA is usually signed as a part of a settlement. In this situation there was not even an offer on the table.
The Bumpy Road

jswieringa / Attribution-NoDerivs 2.0 Generic
This is not the only problem Cake has had of late. Continued processor issues – including the abrupt closure of QuickTender/UseMyWallet in May – have slowed player cashouts to a crawl. Players are reporting that withdrawals by paper check and via MoneyBookers – a popular e-wallet available to those outside of the US – are taking longer than two months. Naturally, concern among many players is at an all-time high.
Hurdles and stumbling blocks are littered throughout Cake's past. The network faced the first serious test barely months after opening the doors in 2006: the passing of the Unlawful Internet Gambling Enforcement Act (UIGEA). Cake decided to continue serving US players, insisting that UIGEA "does not currently affect us or our valued, loyal players in any way."
And, along with the other poker rooms who chose to continue in the US, things began looking up for Cake. Traffic rose steadily during 2007 and 2008, and confidence peaked in May 2009 when Cake added respected and popular card room manager, Lee Jones, to their management team. Along with his expertise and professionalism, Jones immediately increased the credibility of the network with his reputation. The growth spurt continued as the network broke into the top ten rankings on independent tracking site, PokerScout.
The end of the year brought the end of the relationship between Cake and Jones. He announced his resignation on 2+2, stating, "strategic decisions with which I'm not comfortable" as the reason for his departure, leaving players only to speculate as to the nature of the "decisions."
The party could not last. The first cracks started to appear in February 2010, when a controversy surrounded a software glitch resulted in a pot being awarded to the wrong player.
Shortly after, popular skins Lock Poker, Players Only Poker, and Sportsbook Poker broke ties with the network. The subsequent drop in traffic was noticed by many of the grinders; historically the Cake Network had been viewed as soft, with many recreational players frequenting the tables. But the exodus of players led to diminished game quality.
In July, PokerTableRatings.com (PTR) uncovered a critical security flaw in the "encryption mechanism for all network transmissions." In a security alert issued by PTR they detailed the seriousness of the issue:
In our lab we are able to intercept and decode the user's login name (e-mail address), screen name, and password in plain text, as well as their seat number and hole cards. We've also been able to remotely display all seat numbers and hole cards on a compromised network.
The end of the year brought the end of the relationship between Cake and Jones. He announced his resignation on 2+2, stating, "strategic decisions with which I'm not comfortable" as the reason for his departure, leaving players only to speculate as to the nature of the "decisions."
Along with the resignation of Jones came the resignation of Cake's tournament director, Serge Ravitch, better known as long time poster and 2+2 moderator "adanthar."
"It sincerely pains me to say that, for the same reasons, I am also no longer affiliated with Cake in any way," he wrote.
And the ringing in of the New Year did nothing to help. In January 2010, DoylesRoom announced that it was leaving the spiraling poker network, moving to hopefully greener pastures on the small Yatahay Network.
Cake escaped the indictments of Black Friday, though not without casualty. New skin Victory Poker, having grabbed players' attention thanks to a strong roster of pros and a media-savvy CEO, Dan Fleyshman, decided to pull out of the US market and later closed down entirely due to the efforts of the DOJ.
"I'm just emotionally done with continuing as a poker site after [Black Friday]," stated Fleyshman, self-professed "youngest owner of a publicly traded company in the world." "[It] ripped the heart out of the US market which I loved."
The Last Piece of Cake?
The combination of the account seizure and the significant delays in the withdrawal process continue to stir speculation about the solvency of Cake Poker. Even though payment problems have been the writing on the wall for poker rooms and e-wallets that failed their account holders in the past, the word of Cake's financial troubles is being overshadowed by some players' desires to play online poker.
According to PokerScout, Cake has realized a 30% increase in traffic since Full Tilt Poker closed their doors. For others though, the memories of losing their bankrolls to unscrupulous operators are all too fresh in their minds.
As for Mark Taylor, he never signed that NDA. Eleven days after Taylor's last post, with community members speculating as to what could have happened, a longtime member of the community posted on Taylor's behalf stating he had been retained as Taylor's counsel. He indicated that no deal had been reached but they were in negotiations with Cake and when there was something to report they would do so.
Taylor can only hope that he can have his cake and eat it, too.
Left with no first hand reporting of the situation, the long list of followers of the popular thread took up the cause of alerting the public of Cake's questionable conduct. They put their knowledge of online search engines to work and optimized the thread for common search terms involving Cake Poker and openly questioning the integrity of the poker network.