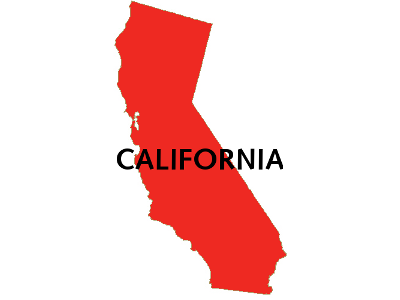 CalShark, the play-money site created by the now-defunct California Online Poker Association (COPA), has closed its virtual doors.
CalShark's demise was expected after COPA collapsed in October, spurred by the unexpected pullout of two of its most influential members, the Morongo and San Manuel bands of Mission Indians. The collective known as COPA represented 31 tribes and more than two dozen smaller California card rooms.
COPA reached an agreement with Playtech to provide the CalShark.com platform to California players, as part of COPA's preparations for a possible California online-poker legislative initiative.
However, Californians hopes for an intrastate online poker network collapsed earlier this fall due to political in-fighting, including a demand for tribal exclusivity made by COPA itself.
CalShark.com, like COPA itself, has allowed its internet domain to expire with no advance fanfare. Site members were sent a brief e-mail acknowledging the site's closure:
To our loyal and cherished players:

We hope you have enjoyed the competition and state-of-the-art experience offered by CalShark.com, which has consistently provided players with the thrill of playing live poker on their personal computers. CalShark.com was launched by the California Online Poker Association (COPA) and dedicated to providing players with the highest-quality play-for-free experience available online. Our goal was to seamlessly transition CalShark.com to live, real-money play after online poker was legalized in California.

Unfortunately, despite more than three years of effort, the State Legislature has not acted on Internet poker legislation and COPA has decided to dissolve. As a result, CalShark.Com will be closing immediately. COPA and the staff at CalShark.com deeply appreciate your support, and we hope you enjoyed your time on our site. If the situation changes, we'll let you know. Meanwhile, we hope you will continue to encourage Calif. Senators Rod Wright and Darrell Steinberg to pass a bill that will allow California's trusted poker operators — tribal governments and licensed card clubs — to offer intrastate on-line poker in a way that protects the rights and interests of Californians who want to play poker on-line and also helps the State budget.