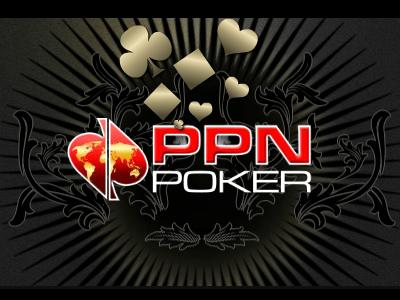 PPN Poker plans to stop new US sign-ups by the end of the month and move to a new network on proprietary software, according to a press release Thursday.
"The unveiling of unique proprietary software will take place in early Fall, with a beta introduction of exciting new features, such as live dealers and 'dealers' choice' games."
In further effort to "comply with current US legislation," US players without an existing PPN account will not be invited to try out the new site:
Effective midnight EST, August 31st, PPNpoker.eu will not longer be accepting US player registrations. However, current US players, and those that have registered prior to the separation, will be permitted an exemption based on preexisting agreements with PPNpoker.com and PPNpoker.eu.
The move to the .eu domain name came in early June, as many online poker sites made the switch from US-controlled domain names.
Pulling out of the US market comes as a surprise move considering PPN's CEO Chuck Kidd also operates the US-facing payment processors PIC Club and PaylinQ. There was no mention in the press release if this would effect the processor businesses.
Kidd has been vocal in the past, frequently engaging the poker media as to processor issues and its legality.
On a broadcast of live poker radio QuadJacks in June, Kidd joined a discussion focused on the recent closure of UseMyWallet:
I have two products, PIC Club and PaylinQ. We process for quite a number of different poker sites and casinos. We operate with a license and a Ministry of Finance license and we dont break any of the rules. You can't make a bet on any one of our sites, so we're not gambling ourselves. You can fund your wallet and take it to any place with my PaylinQ name.
I process for Everleaf. I don't use Cake's processors system; i use my own for PPN. We process for Bodog and a lot of smaller, independent [networks]. We don't process for Merge.
When asked about whether he was concerned after the bank seizures of Blue Monday, he said:
We hope we can keep operating. We cross every 't' and dot every 'i', we file our taxes and do everything we are supposed to do.
But does it give me pause? You bet it does.