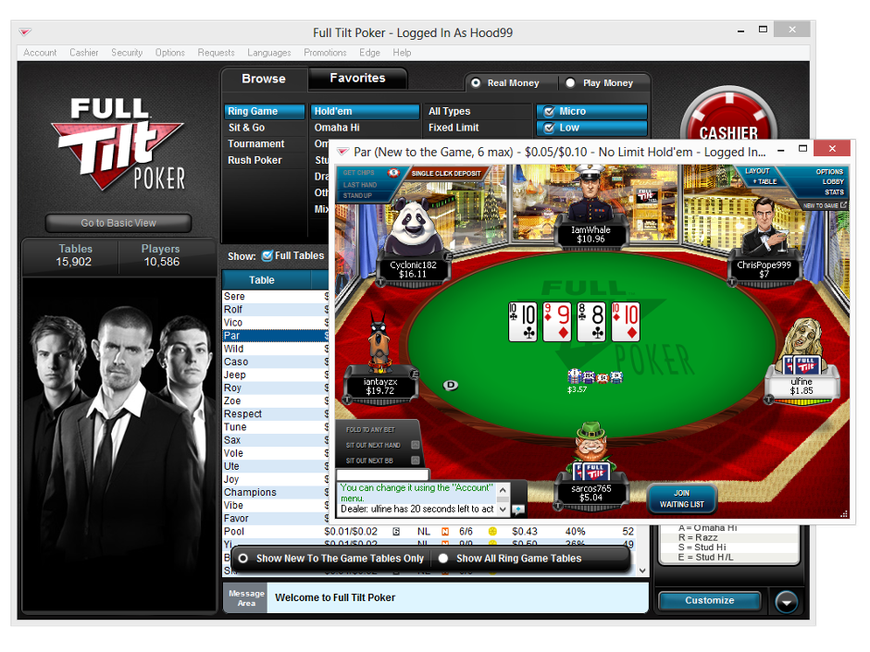 Full Tilt rolled out a new update Tuesday that introduces a new feature, "New to the Game," adding new tables available exclusively for beginners learning a poker game.
The new tables will initially be available only in low stakes cash and tournaments at No-Limit Hold'em and PLO, with Fixed Limit Hold'em debuting as the single featured "game of the week."
Once a player has played more than 2000 ring game hands, or 75 tournaments at "New to the Game" tables, they will "graduate" and no longer be able to sit these tables.
However, players will graduate independently from cash and tournament tables, and in each game variant. All players start today at zero, so even long-time experienced players can try the new tables for 2000 hands.
The games run at a slower pace, highlight the winning hands at showdown, and show explanatory tooltips to help get players comfortable playing the games. A player's hand strength is also shown at the table.
Players are restricted to only playing two "New to the Game" tables at one time.
Games at NL2, NL5 and NL10, PL2, PL5 and PL10, and fixed limit from 5c/10c to 10c/10c are currently spread. One-table SNG tournaments from buyins of 50c to $2.25 are also available in the new format. No current "New to the Game" tournaments are scheduled, but these can be expected in the future.
The new feature is part of a wider industry push in 2013 to focus on the recreational player experience, but offers a contrasting approach to more dramatic "skill segregation" policies recently implemented on other networks.