Heads-Up Bot Ring Discovered on Merge Gaming Network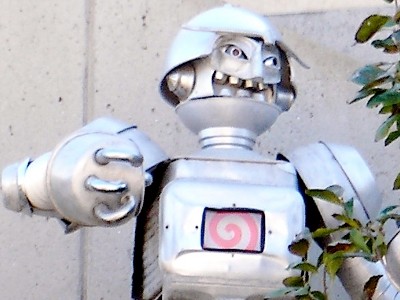 Earlier this week, bots were discovered playing on Heads-Up No-Limit tables on the Merge Gaming Network from micro stakes up to $3/$6. Though Merge has yet to confirm the bots were operating on their network, they have suspended accounts as a result of their investigation.
A poster on 2+2, going by the name of KingOfAces, started a thread alerting the poker community to existence of suspicious accounts he encountered. From playing against these accounts, him came to the conclusion that something was amiss: So he gathered data, compiled information, and eventually made his work public.
The evidence he presented detailed the similarities in playing style, behavior, playing times, and age of the accounts. He provided screen names and reads along with a comprehensive list of statistics he had compiled from over 30K hands of playing against these accounts. The similarities between these accounts all pointed to one conclusion.
Poker bots – software programs that play in the place of humans – are prohibited by all poker rooms, and are widely considered to be harmful to the economy of the game. Bots today are advanced enough to beat recreational players at many forms of poker.
Within an hour of the original post, the suspicious accounts – normally operating around around the clock – started to disappear. Other players that were regulars in the low stakes heads-up no-limit Hold'em games on Merge began to submit additional accounts and supporting evidence.
But not everyone in the community was supportive of KingOfAces' whistle-blowing.
Some players claimed to have been exploiting the weaknesses of the bots – and profiting from them. Exposing the bot ring drove them underground, prevented them from continuing to profit from the bots that gave them action. Others questioned why bots were prohibited at all and condemned any interference.
The evidence, brags and debates continued for nearly three days before the Merge network made a public statement on the issue. The statement was relayed by David Jung the CEO of Hero Poker, a skin on the Merge Network. The message stated:
We are currently reviewing all accounts in question along with those that exhibited similar play patterns. The accounts have since been suspended from play and are subject to a full review of credentials and play history. Should we find evidence that suggests prohibited software was used in conjunction with the poker client, the account will be permanently closed and any remaining funds will be confiscated. Confiscated funds will then be subject to redistribution where other players were adversely affected and will be distributed in due course. Your patience is appreciated.
Exactly how much money was able to be confiscated is unknown. Pokerfuse contacted Merge requesting details on the distribution of funds they were able to seize and – in light of the recent Cake Poker scandal – if the players that had won money from the bots would be at risk of having their winnings confiscated. Merge did not respond to our inquires.