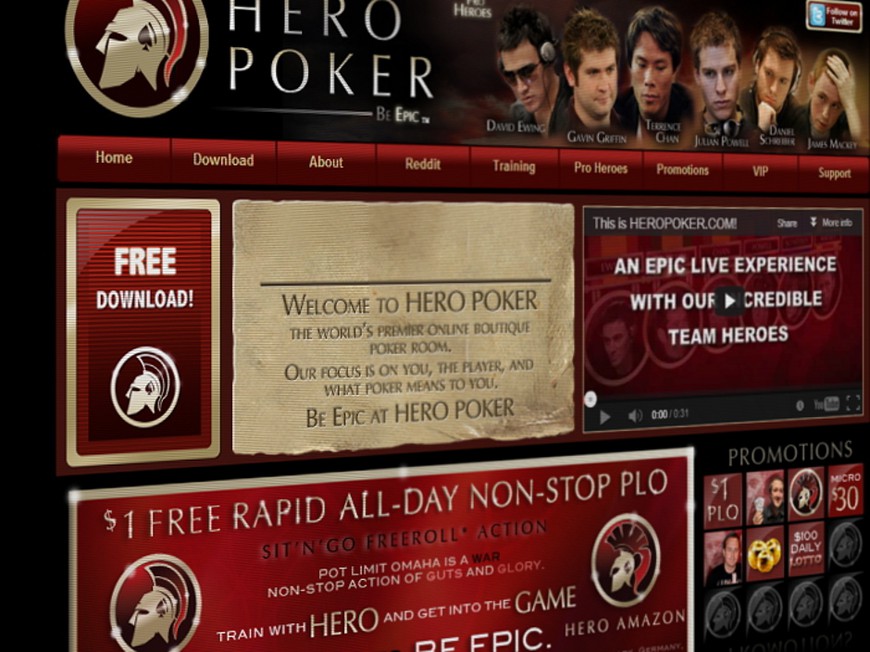 Update: Since the publication of this story, David Jung has posted that points and tournament tickets will not now be transferred. Players are advised to cash in their points.
It was announced today that Hero Poker will be closing its room on the Merge Network effective today.
David Jung, CEO of Hero Poker revealed in a post on 2+2 that Hero players will be transferred to one of the "preferred Merge partners."
However, unlike the closure of other recent Merge skins, all "VIP point balances and tournament tickets will be [transferred]" to players' new accounts.
The closure of the room on the Merge Network does not spell the end of Hero Poker. Jung commented: "I expect to do a full update within the next couple of days on where Hero is going, but for the moment, I'd like to focus on ensuring that our existing players are able to transition properly."