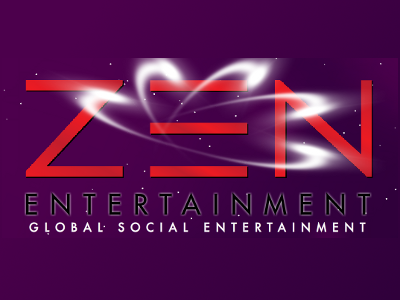 The 2006 WSOP Main Event Champion announced on Tuesday the launch of a new poker room on the free-play ZEN Entertainment poker network, named FreeGoldPoker.com.
ZEN Entertainment allow players to compete for up to $100k in monthly prizes. Basic accounts are free, and players can obtain more tournament credits with a monthly subscription fee or through completing special offers such as signing up for product trials and completing surveys. Legally considered a "sweepstakes" due to their "no purchase necessary" clause, subscription sites like ZEN are permitted in the United States. Poker rooms are advertising-supported to generate revenue from players who do not subscribe. ZEN claims over 1 million registered players across the network.
"This is an amazing opportunity for me to create a fun, accessible and unique experience for the poker community," says Gold, the self-titled "Poker Philanthropist." "It will also provide my dedicated partners a platform beyond anything I could have imagined as we are now able to create targeted demographic promotions."
The poker network, in which the monthly prize money money is shared across all skins, includes ClubWPT, part of the World Poker Tour brand, and new arrival RISE Poker, that launched with much fanfare in June thanks to an impressive roster of Team Pros including Scotty Nguyen, Mario Ho, Ansky and Jean-Robert Bellande.
The industry is not without casualties. Heavily promoted, CardPlayer's SpadeClub.com opened its doors in February 2008. Despite heavy TV coverage when CardPlayer editor Jeff Shulman – sporting SpadeClub patches – made it to the final table in the 2009 WSOP Main Event, the site closed a year later. Players were transitioned to the ZEN Entertainment Network that now runs under the brand "Cardplayer Poker."
Gold did sign as a sponsored pro for the new Cake Poker skin PPN Poker in April, but the two parted ways just two months later. PPN itself recently announced a change in direction, with plans to leave the Cake network and launch on proprietary software later this year.