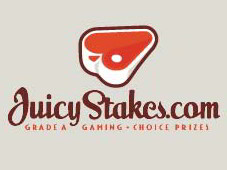 An email distributed to Juicy Stakes players on Thursday announced that "Zagox Management N.V." has acquired Juicy Stakes and will assume responsibility for its operations effective immediately.
All current pending withdrawal requests have been cancelled and new withdrawals will need to be requested, according to the email. Cashouts will be limited to $1,000 per week and be completed "in accordance with timeframes given in the Juicy Stakes cashier."
Timeframes have yet to be published but are promised to be completed in "a very timely manner." All pending bonuses have also been cancelled, but a new reload bonus will be offered next week for those willing to deposit money onto the site.
Fellow Revolution skin Intertops segregated its traffic from the rest of the network this summer over concerns that players were chip dumping from skins with large withdrawal backlogs to accounts on its skin that could cash out much quicker.
Today Intertops announced that it was softening its segregation policy and allowing its players to play at tables along side players from Juicy Stakes.