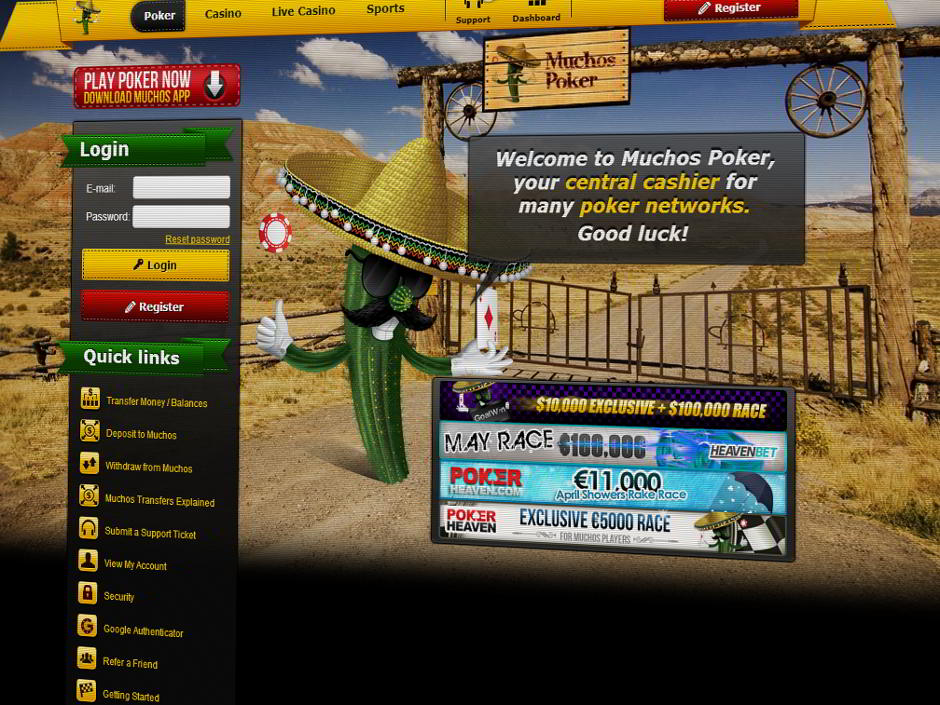 Muchos Poker, an online poker affiliate that allows players to play across several networks under a single account, has been banned from the iPoker network.
Card rooms on the network are no longer allowed to accept new players through Muchos Poker. Existing players are permitted to withdraw their funds subject to routine checks for collusion and fraud.
The ban comes less than two weeks after iPoker launched an investigation related to the suspension of player-to-player transfers on its entire network and the recent locking of player accounts at Winner Poker.
IPoker did not provide its card rooms with reasons for the ban; however, Muchos plans to comply with the requirements iPoker will demand in order to be fully reinstated as an affiliate.
In a statement to pokerfuse, Muchos pledged its ongoing cooperation: "We will continue to assist iPoker in their investigations to the best of our ability and try to find an acceptable solution with them, so we can get back to marketing and bringing in new players to the great game of poker."
Muchos was acting as an affiliate for four rooms on the iPoker network: William Hill, poker770, dafabet Poker and Winner Poker. It operates three rooms itself, on Enet and Revolution Gaming networks for a full range of poker games, and on Instadeal for fast fold poker. It also acts as an affiliate for several other rooms including 888, iPoker, Ongame, and Boss Media (International Poker Network).
A desktop app developed by Muchos allows players to install and launch all the Muchos networks from a single program. Players have the ability to manage accounts across all the networks and can instantly deposit withdraw, or transfer funds between accounts.
As a result of the ban, Muchos has suspended all transfers between its iPoker accounts, but are assisting players with the withdrawal of their iPoker balances "through normal payment processing methods."
Muchos claims to have done nothing wrong: "From our perspective, we believe we have done nothing untoward and followed all network rules & regulations and performed necessary KYC [know your customer] checks on all players and will continue to do so."
iPoker has yet to publicly release a statement, but sources close to the situation indicate the investigation is ongoing and other affiliates may be affected.