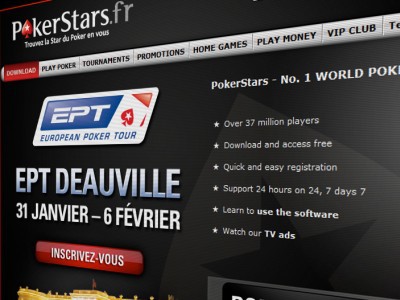 It may be a cliché, but it certainly seems like the French know how to protest.
As with their international compatriots, French players organized a mass-sitout on January 1 to protest changes to the rake calculation model and VIP system. Although PokerStars.fr players have had success with such demonstrations in the past, this time PS representatives were ready, locking accounts and reducing table limits for players sitting out and blocking action.
But that has not deterred the demonstrators. Over 120 of PokerStars.fr's highest volume players, including "Supernova Elite" VIPs, have pledged not to play at the poker room until changes are negotiated. According to self-reported numbers, the players who signed the petition raked over €5m on PokerStars.fr in 2011.
Organization of the protest is ongoing on clubpoker.net, a popular French community site. A player representative, who posts as "Skip" on the forums, is reportedly meeting face-to-face with PokerStars on the Isle of Man this week to discuss the protest with the hopes of brokering a compromise. A similar negotiation is expected for international players later in the month, with a community vote currently running on poker forum 2+2 to choose representatives.
Meanwhile, some French players say they have switched to competitor Winamax, a French-only independent poker room. The room moved ahead of PokerStars.fr recently to become the most popular licensed site in France. PokerStars.fr has since slipped further in PokerScout's global poker rankings, dropping to 9th spot behind Merge Gaming Network. Meanwhile, Winamax continues to see strong growth.
As with the international PokerStars.com, the dot.fr room made the switch to weighted-contributed rake attribution model, which is not welcome for many high volume grinders. But there were also many reductions to the rewards program unique to the French room, including a lower VPP multiplier and reduced stellar rewards and milestone bonuses.
PokerStars.fr room manager "Antoine" explained that the changes were needed as "the French tax makes the current balance of the loyalty program unsustainable."
The high tax levied by the French state makes it difficult for online poker rooms to operate profitably in the country, some sites combining and others withdrawing outright from the industry citing unfavorable business conditions. PokerStars already has a higher rake structure to try to counterbalance the increased operational costs.
In a poll held on the French community forum, 60% of voters supported the switch to weighted-contributed, but opposed the reduction in rewards.