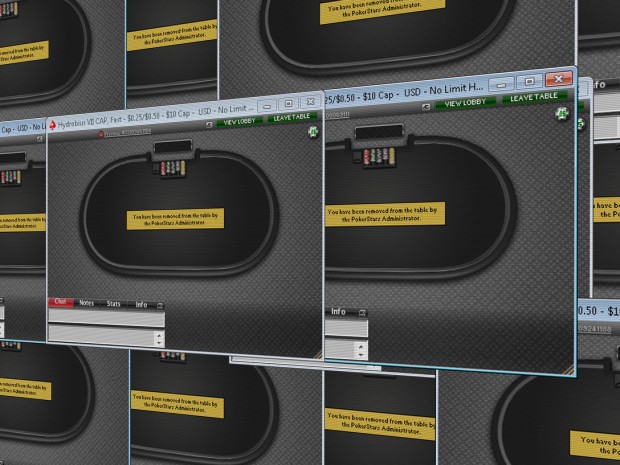 PokerStars revoked the playing privileges of some participants of a mass "sit-out" held on January 1 to protest the New Year's switch of VPP calculation method.
The poker room switched to the weighted-contributed method for attributing rake, which reduced the rewards of high-volume players. In response, effected players organized a protest that involved sitting out of 24 cash game tables to attempt to disrupt games and draw attention to their criticisms of the switch.
PokerStars acted swiftly to curb the protests. Table restrictions were put in place on some accounts to reduce the number of tables a player could sit. For others, their accounts were locked outright.
Just prior to the start-time of the demonstration, PokerStars representative Steve Day posted that PokerStars reserved the right to to "take action based on the degree of disruption to our business."
"We have not decided what action we might take in response to a strike, if any," he wrote, but added that "we may take measures, not necessarily punitive, to minimize this disruption."
Such sit-out protests have had some success in the past. PartyPoker apparently backed down over rake cap hikes after such a protest. French players on PokerStars.fr also successfully protested against high rake after such a demonstration.