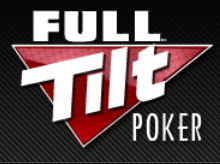 The US Department of Justice and Groupe Bernard Tapie has reached an agreement that would allow for the acquisition of Full Tilt Poker, according to an email sent from Ray Bitar to shareholders procured by Subject: Poker.
Although the specifics of the deal are not yet available, the DOJ would reimburse US players and settle outstanding civil litigation if Group Bernard Tapie repays players outside of the US and pays the DOJ an unspecified sum.
"With DoJ's consent now in hand, [Group Bernard Tapie] may now proceed to finalize an agreement to acquire the companies or assets that comprise FTP," writes Ray Bitar. "That agreement will very likely address the status of your shares or interests in the successor company. "
Full Tilt first announced that an agreement had been signed with the French investment group back in September, and Laurent Tapie, Managing Director of Groupe Bernard Tapie, said the poker room could be back open as early as January 2012. One week ago, a French magazine with ties to the Tapie group conducted a phone interview with European Full Tilt players. This recent news is another step in the right direction towards the reimbursement of over $300m in player funds.