With regulated online gambling coming to several US states, numerous casino apps and sites have come out of the woodwork to try and seize their share of the market. They use various marketing tools to achieve this goal, with bonuses and promotions being some of the strongest in their arsenal. Although all sites try their best to impress players with unique promotional offers, DraftKings Casino might be the most imaginative operator out there when it comes to promos.
Judging the quality of casino promos is not always the most straightforward task as there are many different aspects to consider. The first and the most obvious one is value for money. Still, other factors can make a particular promotion attractive or unattractive beyond the financial aspects.
When looking at the big picture, DraftKings Casino's promotions usually tick every essential box, making the gaming experience on the site not just more rewarding but also more entertaining and enjoyable in every way.

Special Signup Offer
100% deposit bonus up to $2000!
$25 in no deposit credits & another $25 after depositing
Generous rewards program
Over 500 popular video slots
DraftKings Casino's Frequent 'Pick Your Welcome Bonus' Promos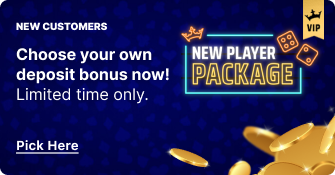 Most online casinos in the US have standard new player packages they stick to religiously. DraftKings Casino also has a standard welcome bonus, which includes $25 in free money just for registering — but it also likes to mix things up. DraftKings often features special promos that allow new players to pick the welcome bonus that is most suitable to their bankroll and style of play.
These offers usually allow you to pick the maximum deposit bonus match amount, which is especially attractive to high rollers. Someone looking to deposit $5,000 or $10,000 would not be too impressed by a $1,000 bonus, so DraftKings allows them to get a welcome bonus that better meets their expectations.
DraftKings Has Some of the Best Casino Competitions Around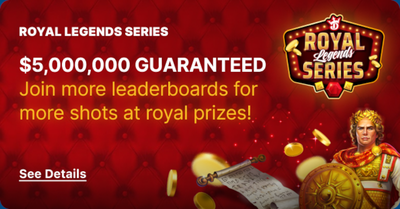 Leaderboards and tournaments are nothing new in the online gambling world. Almost all casinos have them in one way or another, but DraftKings does things differently, frequently holding competitions where top prizes are worth fighting for.
On one occasion, DraftKings Casino held a massive tournament called Royal Legends that lasted for weeks, where winners walked away with a brand new luxury car, expensive vacations, an actual gold crown, and more. The tournament was also sprinkled with smaller cash prizes along the way, so there were plenty of reasons, big and small, to get involved and try your luck.
Of course, those top prizes were reserved for high-rollers, as you could not hope to win a car by playing slots at $0.20 per spin, but the whole campaign was very different and unique. And this is just one of many fun and exciting promotions you will regularly find at DraftKings Casino.
Long-standing Refer-a-Friend Promo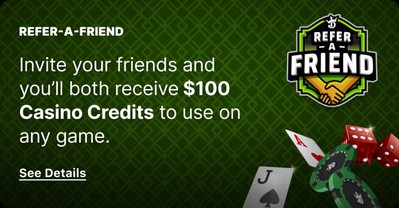 Casino promotions change all the time, so there is no telling if DraftKings has plans to change its refer-a-friend program in the future, but it does not seem likely. The current scheme has been in place for a long time, so there is no reason to think it is going anywhere any time soon.
In a nutshell, if you invite a friend to join the casino and they deposit at least $100, you and your friend will each receive $100 in free credits. This is a very generous offer, especially as the extra money goes on top of any signup bonuses.

Special Signup Offer
100% deposit bonus up to $2000!
$25 in no deposit credits & another $25 after depositing
Generous rewards program
Over 500 popular video slots
Overall, DraftKings Casino has a somewhat different approach to promotions, which helps them stand out from the competition. It offers a lot of variety across the board and does a great job of ensuring players are engaged, invested, and adequately catered to.
Speaking of catering to players, on top of the bonuses mentioned above and promos, DraftKings also has a robust VIP loyalty program, DraftKings Dynasty Rewards, which is hands-down, one of the best and most rewarding programs around. You can learn about how it works and all the epic rewards and perks you can earn in our Complete Guide to DraftKings Dynasty Rewards.
Sign up for DraftKings Casino and get started with $25 FREE just for signing up! Hop over to our comprehensive DraftKings Casino Review to get all the the deets or see what other casinos are offering in our guide to US Online Casino Promo Codes »