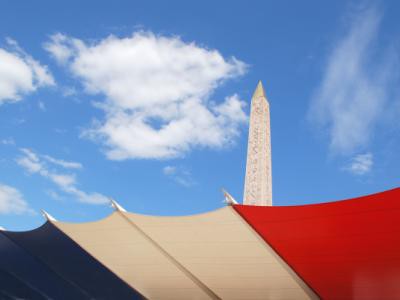 The Alderney Gaming Control Commission has taken a lot of heat in the aftermath of the Full Tilt fiasco, and justifiably so.
The conclusion of AGCC's investigation into Full Tilt's license suspension laid bare the dire financial situation of the once-great poker site, due to inept management and straight out thievery over a period of four years.
During this period, there was a systematic failure of its regulator to detect or act upon the constant bleeding of players' funds. The final decision to revoke their license was met with a collective chant of "too little, too late" from the online poker media. In a blog post titled "AGCC, You Failed," journalist and author Barry Carter wrote:
What on earth does a regulator do if they cannot notice a $331 million shortfall on account over four years? Is it not the job of a regulator to regularly audit a company with millions of dollars of customer money, instead of naively accepting whatever play money account balance is reported at the end of the tax year?
And the cagey interview with the Executive Director of the AGCC did nothing but inflame the contempt among players and raise further questions in the media as to its approach to its regulatory practice.
But there is one part to the story barely covered in the English-speaking poker media that deserves similar scrutiny: Full Tilt's French regulator, ARJEL.
The Autorité de Régulation Des Jeux en Ligne is France's independent administrative body to regulate the new online gaming law that was passed in France in 2010. Operators who wished to continue offering services to French players need to apply for a license from ARJEL, adhere to their stringent requirements – including a segregated player pool – and pay a high revenue-based levy for the privilege.
In August of 2010, Full Tilt Poker opened their dot.fr poker room, fully licensed and regulated by ARJEL under the name Rekop Limited.
By August of 2010, Full Tilt was, according to its primary regulator of Alderney, already knee-deep in money trouble: growing uncollected deposits from US players, huge dividend payouts to shareholders and hundreds of millions seized in ongoing operations against processors meant that when Full Tilt was granted its ARJEL license, it was already facing serious liquidity issues.
The French player pool was segregated, but the funds were not. French FTP players are in the same situation as international players: out of pocket.
In July of this year, ARJEL finally suspended their license – a copycat move that was preceded by the Alderney suspension – after requesting weeks prior that they come back online. Of course, Full Tilt did not. ARJEL also requested financial information to prove that there were sufficient funds available to cover the deposits of the French players. Full Tilt did not.
And since July, ARJEL has yet to act further. It did not follow Alderney's move of finally revoking Full Tilt's license; the license is still under suspension.
Not that the French regulatory body has gone silent entirely: Just last week they announced a spate of decisions: licensing revocation formalities and other regulatory rulings. But nothing pertaining to Full Tilt.
French players paid a high price for regulated online poker – PokerStars had to set the rake so high to cover the tax obligations that the games were barely profitable at most stakes, and French players protested in a successful online demonstration (the rake was lowered on pokerstars.fr – though still way above the regular international rake structure – and has since stated that it is barely profitable to even operate in the French market.)
Yet paying for this privilege to play regulated, online poker in France has not brought with it the protections expected. Many have used the example of Full Tilt Poker to demonstrate the need for legal, regulated poker in the United States and elsewhere – but ARJEL provides a stark and shocking example that governmental regulation is no silver bullet to ensuring player protection nor operator legitimacy.