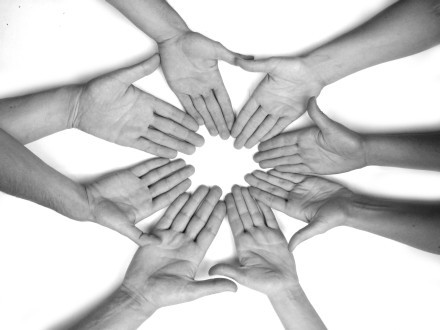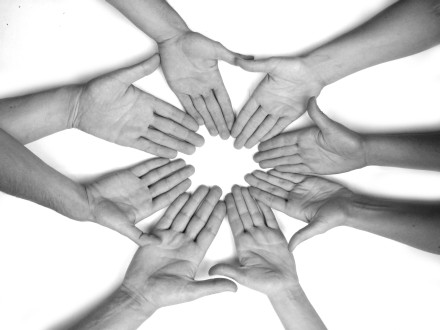 Last week, 888 was awarded Poker Operator of the Year at EGR's seventh annual awards, and the commendation was well-deserved. "The biggest risk we were running was that casual players avoided the product because of a lack of interaction" During a year of regulatory uncertainty and a 30% industry-wide reduction in global traffic, 888's poker network – also known as the Pacific Poker Network – bucked the trend.
According to their own figures, the poker room more than doubled in size year-on-year; according to independent tracking site PokerScout, this figure is closer to 75%. The only other networks to boast gains close to this are US-facing networks that have picked up some of the slack left by the departure of PokerStars and Full Tilt; 888's numbers are all the more impressive as it does not operate in legally gray markets.
So if it was not for attracting US players looking for a new home, how did 888 achieve such impressive numbers?
In June, Maytal Ginzburg, head of B2C poker at 888, and Gigi Levy, the then-departing CEO, gave an interview with Inside Poker Business in which the poker room's success was attributed to "... [attracting] players who will play for casual entertainment," many who had become "intimidated" by losing "money too quickly" to the sharks.
"It creates great interaction and it shows that players actually crave that exchange of communication because it's friendly and fun." This language may sound familiar. They are exactly the kinds of words used by Bodog's PR department to sell their new client that removes screen names, making all poker play anonymous. Bodog Vice President Jonas Ödman argued similarly that the move was in order to create "a more level playing field" so that "net depositing players would … get more entertainment for their money" by effectively blocking HUDs and data tracking.
So did 888's doubling of traffic come by turning everyone's screen names in to a seat number? Or by blocking HUDs, or trying to stop sites like PokerScout? Or perhaps by barring winners from playing on certain tables?
Quite the contrary. HUDs are still permitted, and there has been no change to rake structure. Winners have not been marginalized and, rather than attempting to de-personalize the game of poker, 888 did the opposite: they embraced the social aspects of the game and encouraged more interaction and personalization.
The release of the new "Poker 6" client in February was a triumph, well received by regular players and attractive to new and recreational players. Ginzburg was quite specific on the team's goal with the new software:
It comes down to making it as easy as possible for players to access tables and play. That means one-touch access to the lobby, quick access to table seats, 3D graphics, videos and editorial content. These excellent features are integrated and geared at the user in the poker client, resulting in higher liquidity and the improved performance of our poker product.
Webcam tables were one of the key new features on 888poker's new platform, and in September the poker room also rolled out its own take on the "Home Games" concept. The new "lounges" combine private games and tournaments with the webcam technology to provide a unique social experience. As Ginzburg explains:
[Players] get to talk to people across the world. It creates great interaction and it shows that players actually crave that exchange of communication because it's friendly and fun.
None of this will come as a surprise to poker players; it is not hard to understand that recreational players are attracted to the social, communicative aspects of poker. Levy explains:
It … creates greater trust in the product, many players fear they are playing against bots and this obviously puts that theory to bed. The other important aspect is that how you look and act can deceive you or help you win. This is a vital ingredient of the game that to a large extent has disappeared with online poker. The PokerCam has brought it back and there's also a lot less trash talk when players are face-to-face!
And Ginzburg hammers it home:
The biggest risk we were running was that casual players avoided the product because of a lack of interaction, which is why so many have gone to Zynga. In terms of game play, they stay four to five times longer on the client than they used to. It shows the product is connecting with them and is relevant.
This is refreshing to hear among an overall industry trend to anonymize games and prohibit winners. Along with attracting recreational players, the 888poker team understands that winners are also important to maintain healthy liquidity in the poker room:
We have turned it around because we have managed to get casual players in large numbers, this also attracts skilled players, which is good for the ecosystem in general.
These are not just words. 888 was the big success of the market this year, recognized by the industry who commended them last week and by the poker community who have flocked to the network. The numbers speak for themselves: Thanks to embracing poker's social side, 888 is now the fourth-largest poker network globally, still growing, and perfectly positioned to enter future regulated markets.
These words were spoken six months ago and yet, despite 888poker's inarguable success, the rest of the industry has gone about punishing winners, anonymizing the game and de-personalizing poker. Rather than looking long-term and providing what their customers want, networks like Bodog have had their eyes firmly fixed on their short-term bottom line.