Domain Seizures
Ten domain names were seized by the Department of Justice, each named in contracts provided by K-23 Group to fake payment processor Linwood, set up by federal investigators as part of the sting operation. Three contracts were signed as part of the application process for processing services: The first named seven domain names owned by BMX entertainment, the second named DoylesRoom.com, and a third named TruePoker.com. In addition, a "Merchant Application" named Sabana Investments and BetEd.
DoylesRoom.com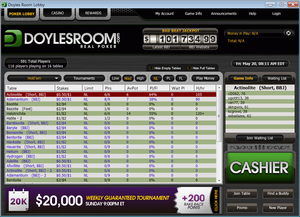 A high-profile poker room on the Yatahay Network, DoylesRoom moved from the Cake Poker Network in January, 2011. Less than two weeks prior to the "Blue Monday" indictments, the figure-head Doyle Brunson left the site and asked the poker room to remove his name and likeness from the poker operation.
The site is licensed in Nicosia, Cyprus. In the affidavit, it is claimed that they operated under the legal company name of MAFISH Corporation. DoylesRoom operates a casino side, but does not operate a sportsbook. The site has continued operating on doylesroom.ag. According to Gambling911, DoylesRoom is part of the BMX/BookMaker business1.
TruePoker.com
The flagship poker room on the Yatahay Network, True Poker is licensed in Kahnawake and owned by TPCR Development.
Like DoylesRoom, the poker room also operates a casino but no sportsbook.
betED
The Costa Rican-based online sportsbook is the flagship site for software provider ThrillX, and is owned and operated by betED Online S.A2. The affidavit names Sabana Investments & Trade S.A. as the owner of betED.
The site has operated under greatbet.com – not listed as a seized domain – but this currently redirects to beted.com and thus serves the "seizure" notice. Currently no domain name is known to have been set up to continue serving customers, and reports are surfacing that betED has vacated their offices and are out of business.
BetED also had a poker skin, running on the Merge Gaming Network.
Domains of
BMX

Entertainment

Based in Limassol, Cyprus (incorrectly referred to as "Limsassol" in the affidavit), seven domains are listed as part of their operation:
BookMaker.com: Primarily a sportsbook on the

DGS

platform, with a casino arm operating on 21GNET software, and poker on the Yatahay Network. The business is licensed in Costa Rica – The site is operational on bmaker.ag and has issued a statement3 saying they aim to stay in the US market. Both domain names were registered under the name Sabana Investments based in Antigua.
2BetDSI.com: A primary domain of the sportsbook operations of BetDSI – Their "2BetDSI.com" domain was seized but is still operational under BetDSI.com. Their setup is identical to that of BookMaker – including a poker arm on the Yatahay Network.
FunTimeBingo.com: BMX-owned Online Bingo provider – The company uses the Parlay Entertainment software that is licensed in the UK4.
GoldenArchCasino.com: An online casino that is based in Cyprus – They also run GoldenArchPoker.com on the Merge Gaming Network.
BetMaker.com: Betting exchange provider – Accounts of BetMaker.com were moved to BookMaker in 20085. It is also stated that BetMaker is owned by Costa Rica International Sports (

CRIS

), a well-respected brand who operates at betCRIS.com. This site also has a poker arm at Yatahay, but is unnamed in the affidavit. BetMaker runs on the Wray and Entwisle platform, a Glasgow-based software provider.
BetEHorse.com: A secondary, alternative domain name for ehorse.com and ehorseX.com, an online betting site and betting exchange for horse-racing – EHorseX also runs on the UK-based Wray and Entwisle platform and has a billing department in Ireland6.
BetGrandeSports.com: An apparently unused domain name
Other Names Involved
Along with the domains seized, many other companies were mentioned in the affidavit or are linked to those companies.
Nemesis / Chargestream
The affidavit claims that Nemesis operated under the name ChargeStream Ltd. and that the business was responsible for operating payment provider EcoCard for five years. Two bank accounts in the Netherlands under the name of ChargeStream Ltd. were seized by the Department of Justice.
EcoCard, UseMyWallet and QuickTender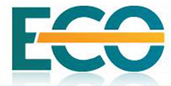 EcoCard is a brand name of PSI-Pay, a UK-based, FSA-regulated global payment provider that facilitates online gambling deposits and withdrawals. It is widely considered to also operate UseMyWallet/QuickTender to serve US customers7.
After the passing of the UIGEA, and while funds of payment processor Neteller were seized by the Department of Justice, EcoCard chose to pull out of the US market. Soon UseMyWallet/QuickTender rose to fill the space.
Earlier in May, UMW/QuickTender issued a statement indicating that funds had been seized, likely from US authorities. Withdrawals have been disabled for US customers and poker sites have since pulled their UMW/QuickTender support, leaving players with money in the wallet stranded.
Two days after the seizures of "Blue Monday" UMW/QuickTender released a statement to its customers stating that the company had suspended all services and is "unable to confirm when or if [they] could make payments of remaining balances."
Yatahay Network

Yatahay Network consists of seven poker room "skins". Four of these well-known skins – DoylesRoom, flagship skin TruePoker, and sportsbooks BetDSI and BookMaker – are all involved in the domain seizures. This leaves only betCRIS.com, linked to the BetMaker brand, and little-known FabPoker and PokerShootout.
The small network has struggled to gain traction even as they continue to serve US customers after Black Friday. Prior to the "Blue Monday" indictments, Yatahay traffic sat well below competitors Merge Gaming, Bodog, Cake and Everleaf, despite switching to a new software provider earlier in May. This may prove to be a fatal blow.
Merge Gaming Network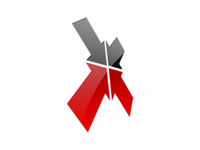 Two of the seized domains had poker operations in the Merge Gaming Network: betED – currently inaccessible and suspected to be out of business – and GoldenArchPoker.com, the poker arm of GoldenArchCasino.com. The poker site is apparently still operational while the casino domain is seized.
Despite seeing impressive growth since Black Friday, as many US players switched to Merge after the lock out of top-tier sites PokerStars and Full Tilt, they've had a tough time providing a reliable service to the United States. First UMW/QuickTender was pulled as a payment provider due to bank seizures; then HeroPoker opted to stop new US accounts signups. After the "Blue Monday" indictments, Merge chose to pull out of some US states.
With player confidence at an all-time low, constant difficulties with payment services and the Department of Justice continually applying pressure, it is unclear if Merge can maintain quality service to real-money US poker players.
ThrillX
Canadian-based ThrillX Systems Ltd. is named in the indictment as the operator of the betED sportsbook and Darren Wright and David Parchomchuk of British Columbia are two of the three charged. One bank account in Panama under the ThrillX name was seized.
The ThrillX website is currently inaccessible, though the domain was not one of those seized in the indictment. A cached copy is available on google.
Linwood Payment Solutions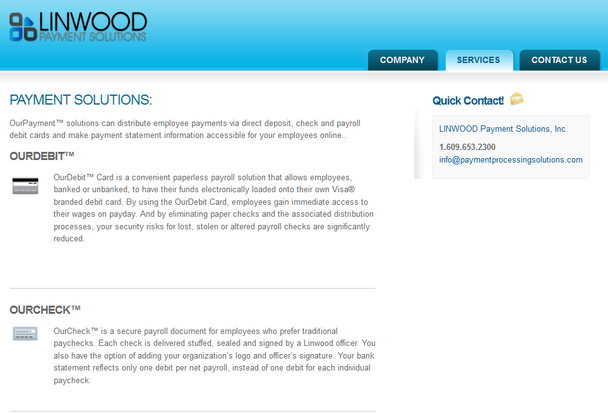 The fake company was based in Maryland and set up by Homeland Security Investigations. In the "undercover" investigation, a gambling informant set up an account on BetEd, deposited $500, placed bets, then withdrew $100. The withdrawal was processed through Linwood. Investigation begun as early as Fall 2009. Allegedly, Linwood continued to process transactions for BetEd, K23 and other gambling establishments from fall 2009-Jan 2011. The affidavit alleges that over 300,000 transactions and over $33 million were processed during this time period.
Absolute Poker and UB
Notably, the troubled Cereus network was also named in the affidavit as having dealt with Linwood Payment Solutions.
Sabana Investments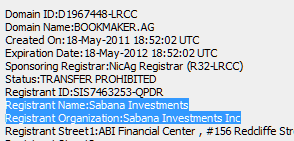 Alleged to be the owners of betED, Sabana Investments is also named in the whois records of the .ag domain names of BookMaker.
Wray and Entwistle
The Glasgow-based software company provided betting-exchange software used on EHorse and BetMaker.
People
Canadian Darren Wright and David Parchomchuk of ThrillX systems, doing business as betED, were charged in the first indictment.
Costa Rican resident Ann Marie Puig of K23 Systems, doing business as

BMW

Entertainment, was charged in the second indictment.
The Charges
It is alleged that the three defendants were part of an illegal gambling business involved in online sports betting, and of money laundering.
Places
Rod J. Rosenstein, United States Attorney for the District of Maryland, announced the indictments.
Guam and North Carolina were the locations of Linwood bank accounts used in the sting operation.
Many of the domains named in the indictment are gambling sites based or licensed in Costa Rica, including betED and BetMaker. Defendant Ann Marie Puig is listed as a Costa Rican resident.
Three bank accounts in Panama were seized, including those of ThrillX and Sabana Investments.
FunTimeBingo.com uses software licensed in the United Kingdom, and software provider Wray and Entwisle are Glasgow-based.
Two

BMX

Entertainment banks in Portugal were part of the seizure.
Two ChargeStream banks in the Netherlands were also seized.
Footnotes
1http://www.gambling911.com/gambling-news/bodog-bookmaker-initiate-domain-change-strategy-052411.html
2http://online.casinocity.com/ownership/beted-online-s-a/
3http://www.gambling911.com/gambling-news/bookmakercom-vows-stay-us-market-052311.html
4https://secure.gamblingcommission.gov.uk/gccustomweb/PublicRegister/PRAccountDetails.aspx?accountNo=5314
5http://www.sportsbookreview.com/NewsWire/3199/betmaker-sbr-rating-b-accounts-moved-bookmaker-sbr-rating-a-.aspx
6http://ehorse.com/ehorse_disclaimer_.html
7http://www.poker-mac.net/mac/poker/deposits/ecocard/
http://forumserver.twoplustwo.com/28/internet-poker/ecocard-quicktender-usemywallet-new-operation-542771/
http://www.pokeraddict.net/usemywallet-and-quicktender-related-to-todays-seizures/