Cardroom International $30M "Black Friday" Claim Staggers After Adverse California Court Ruling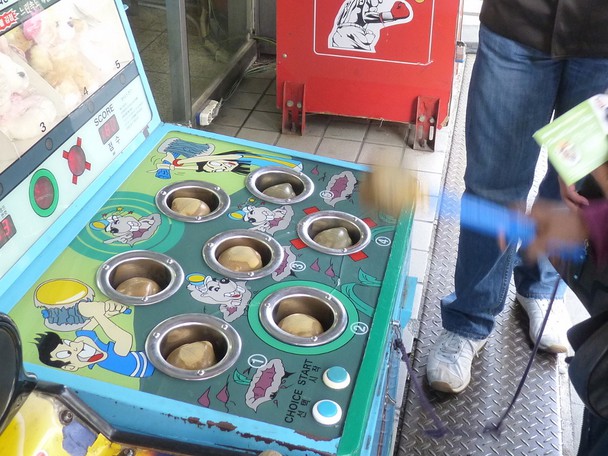 Florida-based free-poker site Cardroom International's legal attempts to grab $30m from the United States' "Black Friday" settlement monies have been dealt another setback, with Department of Justice attorneys citing developments in a related California civil case in their continuing attempts to have CI's claims dismissed.
"Cardroom's continued presence in this matter and its whack-a-mole theories of standing continue to cause prejudice including rendering funds from a number of settlements unavailable for final disposition."
In both the federal case, United States v PokerStars, et al., and connected California civil case, Cardroom International LLC v. Mark Scheinberg, et al., judges have consistently held that CI lacks the basis for a proper claim against the defendants, which are individuals and corporate entities connected to Full Tilt and PokerStars.
The DOJ continues to hold $30m of seized "Black Friday" funds in escrow against the legal possibility of Cardroom International winning its California case, since the defendants are intermingled with the Black Friday indictees. CI has also recently alleged an ongoing ownership interest in Full Tilt software, which was among the Tilt assets sold to PokerStars in 2012.
Cardroom continues to seek $10 million in its California civil RICO action, which with trebled damages equals the $30 million currently held in escrow by the DOJ.
The latest developments in the Los Angeles Superior Court case before Judge Elizabeth White found White ruling against CI throughout a late-December multi-point decree.
Cardroom International's case revolves around claims that Full Tilt and PokerStars harmed CI by negatively impacting CI's network licensing and casino licensing opportunities, in addition to creating barriers to entry in the free-online-poker market.
CI also alleged that since Stars and Tilt banking activities were alleged to be illegal under the Black Friday indictments, that the Stars/Tilt activities were funded by ill-gotten means.
Demurrers (objections by defendants) were upheld by White throughout the recent filing against Cardroom's three main alleged causes of action—relief under the RICO Act, relief under Florida anti-trust statutes, and relief under the Cartwright Act, another antitrust statute.
Cardroom International also asserted that the bank fraud alleged in the Black Friday indictments gave Stars and Tilt the means to conduct their antitrust activities.
Instead, White held that if any fraud occurred, the banks were the victims, not CI, and also held that CI did not establish proper grounds for claiming damages. As White wrote, "[T]he allegations show that the facts pled cannot meet the U.S. Supreme Court's proximate causation."
White identified an unrelated cause for Cardroom's lack of success in marketing its site—the fact that a standalone platform wasn't necessarily what potential customers wanted. According to White, quoting in part from Cardroom's own allegations:
Those companies that did license software necessarily preferred software which linked together multiple websites of different companies' instead of the 'bespoke (i.e., custom-made) system offered by Cardroom, which is intended to be used by a single operator.
This appears to be the most direct cause of plaintiff's injury—its product was modeled on a system that was not preferred by companies looking to license software. It was the Companies' preference for other software, not Defendants' alleged illegal conduct (which as alleged may not even constitute 'predicate acts' of 'racketeering activity' under RICO, which was the proximate cause of Plaintiff's failure to license its software to certain companies.
All three causes were dismissed, although with leave for Cardroom International to file one more amended complaint, within 30 days, if it can find legitimate cause for action.
Most Defendants' Motions Upheld
The Cardroom International LLC v Mark Scheinberg case involves mostly Full Tilt defendants, with the exception of the PokerStars-related Scheinberg and Oldford Group, Ltd. Full Tilt defendants included Tiltware LLC and several individual FTP owners.
The demurrals against CI's claims were upheld on behalf on defendants Tiltware, Chris Ferguson and Phil Ivey, with related motions by Phil Gordon, Scheinberg and Oldford Group also upheld.
Similarly, motions to quash subpoenas regarding questionable delivery of summons were also upheld for defendants Scheinberg and Oldford Group, John Juanda, Howard Lederer and Perry Freidman, while continuances of similar motions to quash were granted to Ivey, Erik Seidel, Andy Bloch and corporate entity Pocket Kings, Ltd.
All those continuances will be addressed in a March hearing, while the only quashing motion to be denied was that for California resident Ray Bitar, the indicted CEO of Full Tilt.
Federal Attorneys Cite White's Findings in Ongoing Motion to Dismiss
The recent rulings by Judge White were also introduced by DOJ attorney Jason Cowley as the federal-level battle over Cardroom's claim against the $30m continues.
The latest filing by Cowley, an attorney in the SDNY office of Preet Bharara, reiterates the DOJ's assertion of bad faith and delaying tactics, again noting that the alleged ownership interest in the original Full Tilt software wasn't even introduced to the case until more than a year after CI's original filing, and remains unsupported by any actual documentation.
As Cowley wrote, in his latest sur-reply to presiding federal judge Leonard B. Sand:
Cardroom's continued presence in this matter and its whack-a-mole theories of standing continue to cause prejudice including rendering funds from a number of settlements unavailable for final disposition. Additionally, a party's reinvention of its claim frustrates the ability of the government to make informed decisions regarding motions, settlements and the like… and generally frustrates resolution of the action.
Cowley also chided the "inevitable judgment" Cardroom International's attorneys asserted they would receive in the case.