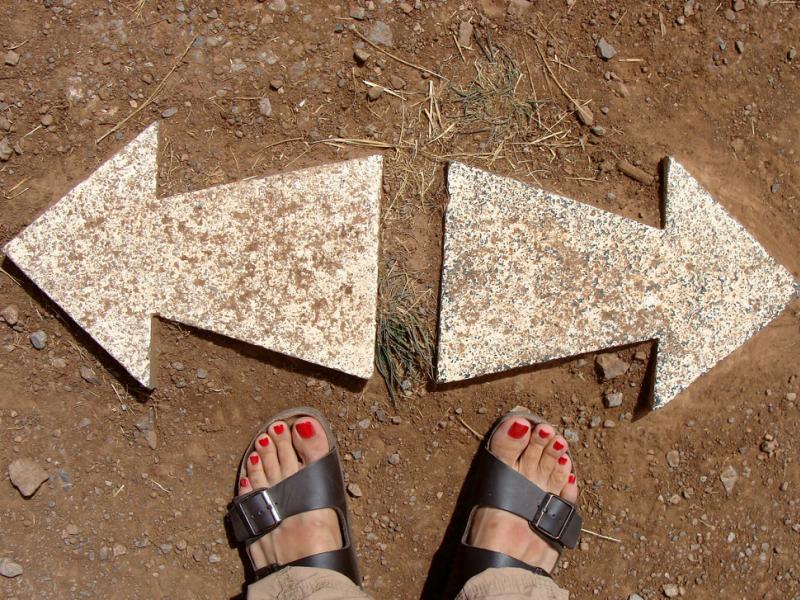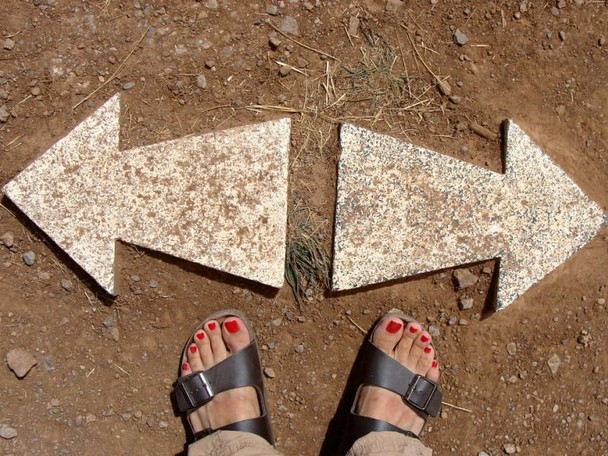 Julia Manzerova, Creative Commons Attribution-NoDerivs License
"Twice as many active micro-stakes tables on iPoker 2 … twice as many active mid-stakes (NL200 and NL400) tables at iPoker 1" Over six months since we first revealed the plan, iPoker yesterday implemented their division of their poker network. iPoker is the largest network of poker rooms worldwide, and the change is one of the biggest shake-ups for players since the closure of Full Tilt 18 months ago.
With unexpected last-minute changes to the implementation and no press release from Playtech, there is confusion and misunderstanding among players, affiliates and the poker rooms themselves.
In this article, we summarize everything we know so players can make sensible choices. Information presented here is based on discussions with many reps from skins on the network, observing tables, and corroborating reports on forums and other news sites. We detail actually what has changed, and consider its effects.
For clarity, in this article we will refer to the new top tier—referred to elsewhere variously as upper tier, recreational tier, new tier etc—as "iPoker 2," and the lower tier as "iPoker 1."
How is the network divided?
The original plan was that the iPoker 2 tier would have exclusive tables, but would still show iPoker 1 tables, a similar method implemented in Ongame2.
But when the change went into effect yesterday, Playtech instead adopted a complete split, more drastic that what was expected: For the affected stakes, Players in iPoker 1 cannot see or play on tables in iPoker 2, and players on iPoker 2 cannot see or play on tables in iPoker 1.
To confuse matters further, the same table names are used on both sides: So there may be a "Table Arduno" going on both iPoker 1 and iPoker 2 with the same table type and game stakes, but they are in fact different tables on different networks.
What games and stakes are affected?
NL cash tables and SNGs are divided, from micros through to mid-stakes, across all currencies. No PLO, Omaha 8 or Limit Hold'em games are split, nor are MTTs or Speed Hold'em tables.
We have confirmed that the following stakes have been split:
Hold'em 6max NL: All stakes up to NL200, all currencies.
Hold'em Full ring NL: All stakes up to NL100, all currencies.
Hold'em heads-up NL: All stakes, all currencies.
According to network policy documents, but not easy to confirm, the following SNGs are divided:
Hold'em NL HU: Up to $30, €30 and £30 buyin.
Hold'em NL 6-max: Up to $10, €10 and £10 buyin.
Hold'em NL FR: Up to $10, €10 and £10 buyin.
What other changes were made?
All 4-max tables were removed from all games.
All NL2 HU tables were removed.
Which poker skins are on iPoker 2?
The sites known to be in iPoker 2 are:
Bet365
Paddy Power
Poker770
Titan
William Hill
Titan is the original flagship iPoker skin, and boosted numbers with the recent acquisition of CelebPoker and Dracula Poker players. Sources indicate that Playtech has some ownership and control of the skin, although details are unknown. Playtech also has a minority stake in William Hill, one of the UK's largest bookmakers with a sizable online presence.
Irish-based bookmaker Paddy Power is also a big iPoker skin and is thought to be a catalyst for the split and was an assured entry in iPoker 2.
Poker770 took on players from Chilipoker back in March, specifically to prepare for the division of the network and assure a place in the top tier.
Bet365 is UK-based online-only gambling site and thought to be one of the largest and most influential on iPoker.
Which poker skins are on iPoker 1?
Everyone else. Notable large skins currently on the lower tier include Betfred, Dafabet (with heavy Asian presence), Mansion and Genting.
Lesser-known Winner Poker was also touted as making it on the top tier, apparently informing players and affiliates of this just prior. However, it has entered on iPoker 1.
Some skins have conveyed to pokerfuse that they plan to hit the requirements needed to make it onto iPoker 2 in the following months.
What are player numbers like on the two networks?
A preliminary check in the lobby shows:
Twice as many active micro-stakes (NL2-NL10) tables on iPoker 2 than iPoker 1 (56 active 6-max cash games observed on iPoker2, 28 on iPoker 1).
The same number of active tables at low-stakes (NL20-NL100), with 16 tables observed at each.
Twice as many active mid-stakes (NL200 and NL400) tables at iPoker 1 than iPoker2, with only 4 active tables on iPoker 2 and 8 on iPoker 1.
This makes sense when considering that iPoker 2 purportedly contains more recreational players.
This was based on a single observation, and will obviously change at different times of the day. In the following days and weeks, numbers will be in flux as affiliates gear up to promote certain skins and iPoker players decide on which side to play.
What about site-exclusive "premium" tables like on Bet365?
Bet365 has also maintained its own exclusive tables, which it calls "Premium Tables." Exclusive tables cover stakes up to NL400. At the time of writing, there were approximately 70 active cash games across all stakes.
Bet365 promotes the tables heavily on its website, through marketing and features them prominently in the lobby. For that reason "premium tables" are popular among the many recreational players, and this action will not be shared with other iPoker 2 skins.
Paddy Power also has exclusive tables, called "PPP Premier" and higher stakes "Eoghan O Dea" rooms, although there were no active tables at the time of writing.
Are the games really fishier on iPoker 2?
"Sense would dictate that if one network were to be significantly more "fishy" than the other, then equilibrium would return within a short period of time" Understandably, poker rooms and affiliates for iPoker 2 rooms have seen the marketing opportunity in the division to encourage players to switch skins.
Representatives from both Poker770 and Paddy Power have posted on 2+2 confirming they are iPoker 2 skins.
Large iPoker affiliate PokerUpdate.com—which promotes both iPoker 1 and iPoker 2 skins—published an article yesterday which, along with commendably being the first to identify the complete separation of the pools, stated the "new and improved" iPoker 2 should be "very appealing and bountiful." It recently launched a new rake race on Paddy Power poker. A similar article on PokerStrategy stated "a much friendlier playing environment with significantly less grinders and sharks" awaits iPoker 2 players, and as such "is a great reason to join one of our partners."
Will these sentiments match reality? Certainly the purpose of the division was to "protect" the number of recreational players on the larger skins who spend substantially more on marketing and bringing new players to the market. The active table numbers above, with increases at micro-stakes and decreases higher up, do suggest a more recreational player pool.
Certainly bet365 is recreational-player heavy, but have their own exclusive tables outside the network. Titan and Poker770 appear more aggressive in marketing to high-volume players: they have competitive promotions for high volume players among affiliates. Both Poker770 and Paddy Power advertise with poker strategy forum 2+2, with sponsored representatives engaging the "grinder" community.
Sense would dictate that if one network were to be significantly more "fishy" than the other, then equilibrium would return within a short period of time as players move over to play in the softer games. Affiliates and poker rooms encouraging high-volume players to switch will only expedite this natural process.
Can I play on both sites at the same time?
No. Although players are permitted to have active accounts on more than one site on the network, they cannot connect to more than one skin at the same time; players will have to pick between the two.
Which network will grow?
If the marketing efforts of affiliates and iPoker 2 skins are successful, we should expect to see a migration of players from 1 to 2, although the effects will be temporary. It will be almost exclusively a migration of high-volume players, exactly the type that iPoker 2 was created to avoid, and this will quickly negate such purported benefits.
iPoker has touted that "significant new licensees" will boost the network's figures: pokerfuse revealed that Everest was one such licensee preparing to make the move; Betfair is also rumored (but unconfirmed) to be considering the switch. Both are sizable player bases—Everest could bring a 20% boost to iPoker numbers and completely revitalize the network—and it seems likely that both would meet the requirements both on active player numbers and new active players to enter the upper tier.