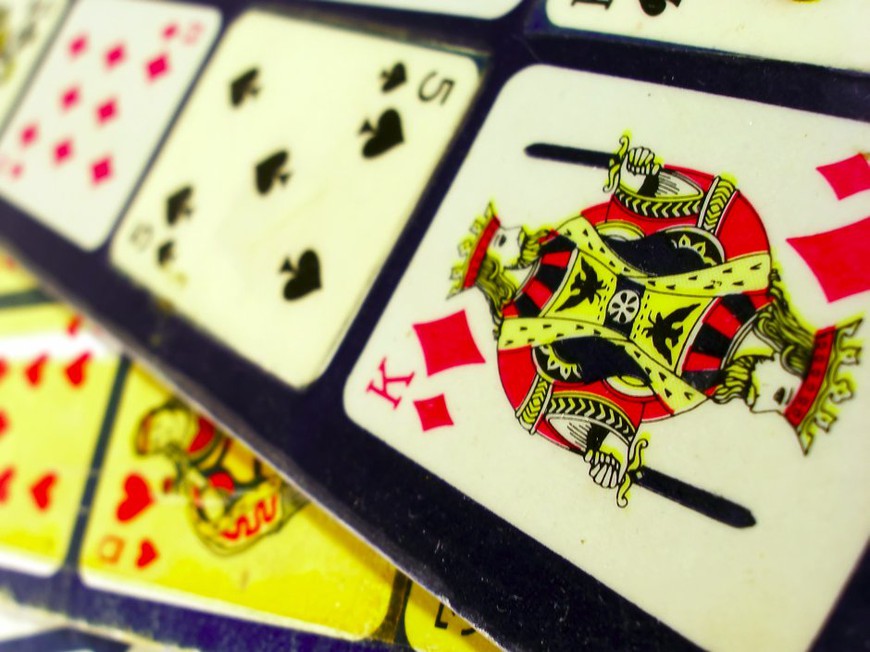 Editor's note: Given today's announcement of Barriere Poker's closure, we are updating and republishing an abridged version of this exclusive pokerfuse PRO article, originally published in May 2013.
For exclusive, unparallelled industry insight every weekday, start your subscription to the industry's only premium content site dedicated to online poker today. Prices start from just $19 a month.
---
Group Partouche is by far the largest casino operator in France, and one of the largest in Europe. It operates 42 casinos throughout the country and, from 2008-2012, operated one of France's largest poker tours.
In 2010, following the regulation of the French online gaming market, Partouche obtained an online gaming license and launched the Partouche poker network using its own software. However, despite all the advantages the casino group had in the market, the room never managed to achieve any real traction.
Looking Good—On Paper
Last September, prior to the 2012 Partouche Poker Tour event, the online site had an average of just over 300 active cash game players compared to 4000 active on competing sites, just 7% of the market. Today, its numbers have shrunk to almost half and it represents just 3.5% of online poker in France. Last week, the group announced its poker room Partouche.FR was closing down.
What went wrong? It had all the key ingredients that, at least on paper, would assure its success. It had decades of experience in French gaming. It had a strong brand in its poker tour which attracted players from around the world. Its 48 casinos gave it a huge advantage over competitors to promote its interactive division throughout the country. Its own software platform developed in house gave the group full control over the player experience. And the French regulation, forcing existing operators like PokerStars to segregate their player pool, was favorable for land-based casinos entering online for the first time.
Yet despite all this, it failed to make a dent in the French online poker space.
Barriere Follows Partouche
And its not just Partouche that has failed online. Lucien Barrière, the second largest casino operator in France, is another case in point. It boasts 37 casinos across the country, and in 2010 launched its independent online poker room under a partnership with Francaise Des Jeux (FDJ), the French national lottery operator. Also working in its favor is a proprietary poker platform that Caesars considers so "state of the art" that it is considering running its US online poker operations on this platform in due course.
Yet despite this, Barrière Poker has just announced the closure of its poker room. It will close its doors at the end of the month. Today, it represents just 5% of cash game activity in France.
Groupe Tranchant, with 15 casinos in France, lasted barely 18 months online (it launched a skin on iPoker France). JOA Groupe—with 20 French casinos, the third largest operator in the country—does still technically operate JOA-online.com, also an iPoker skin, although the site is apparently dormant.
Why are land based brands failing? It would be convenient to blame the high tax environment in France, or tough competition from the online incumbents like PokerStars. But Winamax—which pokerfuse PRO covered in-depth earlier this month—proved that these barriers were not sufficient enough to prevent it from thriving.
Certainly, for French failure, individual reasons in each specific case can be identified: Partouche was swamped in poker controversy both online and live. The French iPoker network, in which Tranchant and JOA put their hopes, failed to gain much traction (although fortunes may be changing with new brands joining the network). Barriere and others had no presence prior to regulation and were disadvantaged against incumbents like PokerStars.
But what each of these examples shows is that land-based brands were not enough to assure dominance in the online poker market.
Fickle Players
Online poker players, both serious and recreational, are educated. They will research what the market has to offer: they will want to compare bonus offers, software features, and games. A player will want tables running in the games they like to play, at the time they want. Low friction online means players can easily try different poker rooms and flit between competitors: They will be courted by freerolls and bonuses on other sites, and attracted by tournament guarantees and series.
A brand itself, promoted through land-based casinos and poker tours, may provide the gateway to try online poker for a customer—but they will leave for a competitor just as quickly if loyalty is not earned. To succeed, an operator needs a deep, nuanced understanding of the industry—how to create the right loyalty program, the right MTT schedule and spreading the right games to attract a critical mass of players that will sustain itself.
That is not to say a brick-and-mortar brand cannot be parlayed into a successful interactive division: It offers unique opportunities for advertising, customer loyalty, cross-over promotions, and cashier services bridging live and online. But, as history in European regulated markets has shown, without the correct management from a team that treats online poker as the unique market that it is, the brand itself will mean nothing.
Data via pokerfuse PRO Data based on daily traffic data provided under license from PokerScout