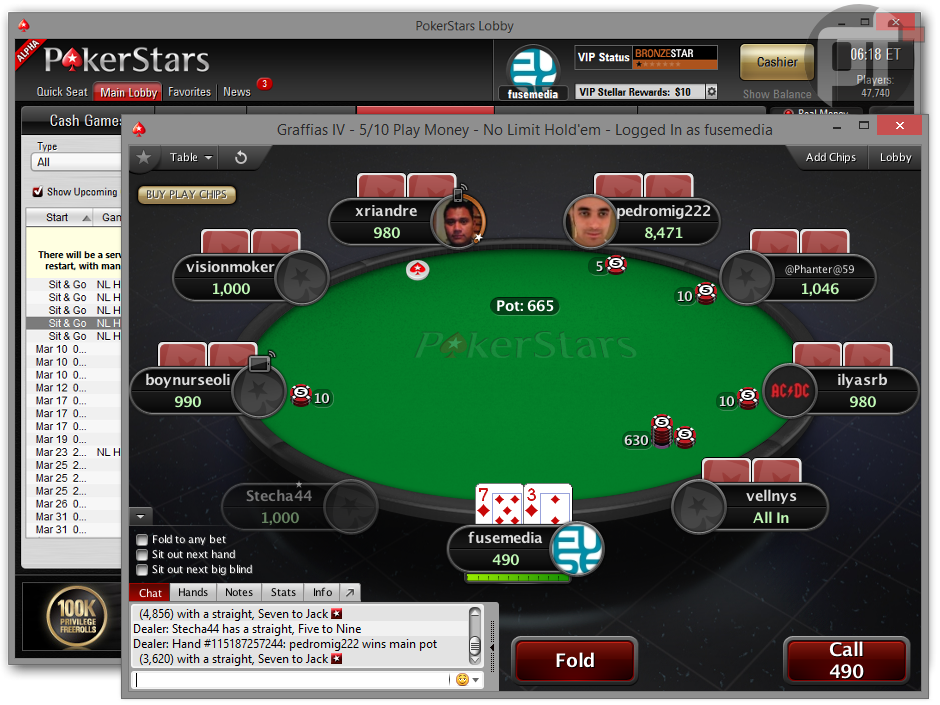 PokerStars is in the final stretch of testing its new online poker client, dubbed PokerStars 7. It marks one of the biggest product releases from Rational Group in its ten-year history.
Recently opened up to semi-public alpha testing, a public beta launch is likely not far away. Currently testers can use the client for real money play alongside the existing client, "PokerStars 6," and the two will be available for a period concurrently even when 7 gets an official launch. Only a windows client on dot-com is currently available.
Most of changes come in the lobby itself, which has been completely reworked—there's a new sign-up flow, revamped filtering, favorites and quick-seat system, plus industry-first new features like the live events calendar and tournament chip count graphs.
For a full preview of PokerStars 7 features, pokerfuse PRO subscribers can read our five-part in-depth preview in Software Snapshots »
Gaining less attention, but just as innovative, are the changes at the table. For starters, a brand new table theme, called Mercury: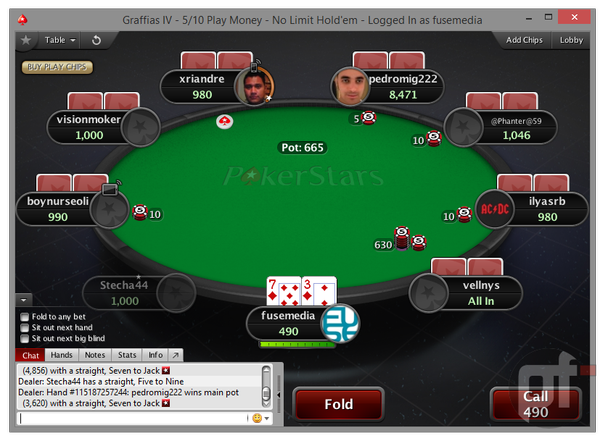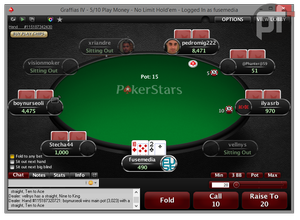 Mercury is enabled by default in PS7, and should be seen as an iteration on Nova, the default in PS6 (see right).
The visual changes are subtle. The theme overall is brighter, particularly the felt colors. Action buttons have been revamped, with more distinction in the borders. Table controls in the top left and right have been tidied up. The chat box and notes area have moved away from the native windows widget feel, with a lighter gray border, brighter tabs and emoticons.
Player Highlighting and Action Timer
One neat new innovation is active player highlighting. Once past preflop, players that have folded are dimmed in the display. This makes it clear at a glance how many players are still active in the hand.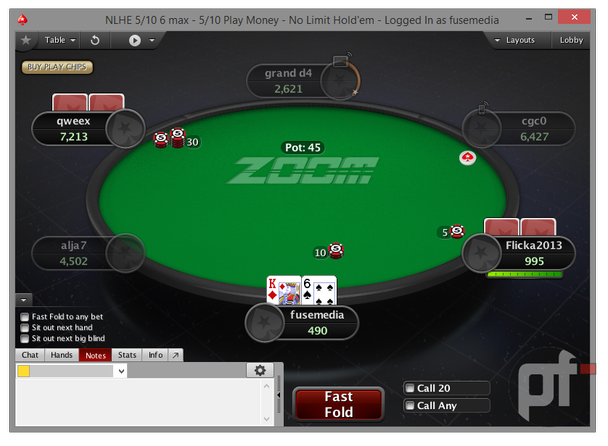 Also introduced in PS7 is an action timer. In PokerStars 6, there is no indication of how long a player has to act until their time-bank is used. In PokerStars 7, there is a green bar which runs down; when this depletes, the standard alarm sounds and a countdown timer commences.
Both these features have been ported to old themes too, including Nova.
Flexible Tables
Table widgets can now be hidden with collapsible tabs. The pre-move checkboxes can be hidden away, and the entire dealer box can also be collapsed. Popping out this box is also still available, a feature introduced—and still considered "beta"—in PokerStars 6.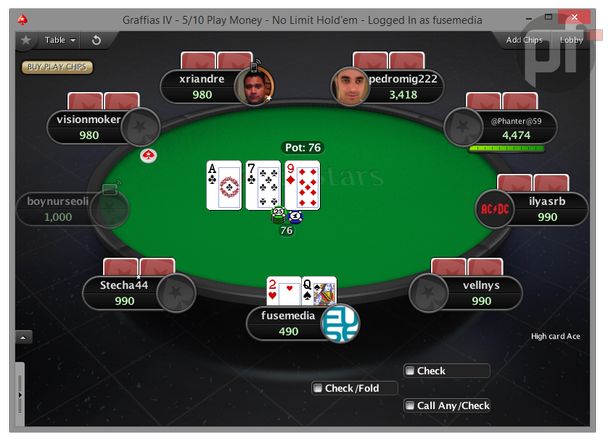 Alpha Testing
PokerStars 7 is open to real money alpha testing for players on PokerStars.com—it is not yet available on dot-EU or regional "dot-country" sites.
Players interested in testing the client for real-money can run the software concurrently with PokerStars 6. The new client is currently only available on Windows on the dot-com network.